| | |
| --- | --- |
| Maid Name: | MARYGRACE BOLONGAN |
| Nationality: | Filipino maid |
| Experience: | New maid |
| Language: | English: (Good) |
| Place Of Birth: | |
| Height: | |
| Weight: | |
| Religion: | |
| Marital Status: | |
| Number of Children: | |
| Siblings | |
| Expected Salary | |
| Education: | |
| Off-days: | |
| Language: | |
| From | To | Country | Employer | Main Duties | Remark |
| --- | --- | --- | --- | --- | --- |
| 2018 | 2023 | Singapore | Japanese FAMILY | Employer 4 22/01/2018 up to date 2023-- Working for Japanese family, staying in a condo apartment, She is serving a couple and 2 children ages 2 and 5 years old, she took care of the 2 children since they were birth, her other duties includes all housework | She is working for more than 5 years now, unfortunately her current employer is livign for good in a |
| 2017 | 2017 | Singapore | INDIAN /JAPANESE | Employer 3 27/01/2017 24/01/2018 -- Worked for Indian and wife is Japanese serve a couple with one children ages 2 years old, She takes care of chidlren plus all hosuework, cooking and grovery shopping. unfortunately after oen half year, the emploeyr also | They recommended her to theri friends who is also Japanese family. |
| 2011 | 2017 | Singapore | Chinese family | Employer 2 18/04/2011 27/01/2017 Work for Chinese employer, work in a condo, took care of 2 children ages 9 and 4 years old, she takes care of the 4 children like teaching of their school home work, preparing all their needs for school, makes sure they ha | She completed her contract and went back to Philippines |
| 2007 | 2011 | Singapore | CHINESE family | Employer 1 29/09/2007 to 2011 working for Chinese employer,working in HDB apartment, taking care of 1 year old child, working, she takes care of the child with love and care. Her other duties are all the general house work like cooking, grocery shopping, c | She with to have Sunday off.She has completed for 5 years. |
| Areas of Work | Willingness | Experience | Evaluation | Comments |
| --- | --- | --- | --- | --- |
| Care of infants/children | | 9 | | |
| Care of elderly | | | | |
| Care of disabled | | | | |
| General housework | | 9 | | |
| Cooking | | 9 | | |
| Language Skill: ENGLISH AND TAGALOG | | 10 | | |
| Other Skill: COOKING | | 9 Year(s) | | |
Mary grace is 45 years old,high school graduate, single.She has 7 siblings back in Philippines.
Grace has good attitude, very suitable in infant and childcare, She cna cook Chihense, westerna dn Japanese food.
Has good working history in Singapore, first employer is 4 years and 5 years to her second employer and 5 years with this current employer, more than 14 years in total of working here in Signapore.
Employer 4 22/01/2018 up to date 2023-- Working for Japanese family, staying in a condo apartment, She is serving a couple and 2 children ages 2 and 5 years old, she took care of the 2 children since they were birth, her other duties includes all housework, cookig, grocery shopping, run errands and everything. She is working for more than 5 years now, unfortunately her current employer is livign for goo in april. she will be release earlier or by April.
Employer 3 27/01/2017 24/01/2018 -- Worked for Indian and wife is Japanese serve a couple with one children ages 2 years old, She takes care of chidlren plus all hosuework, cooking and grovery shopping. unfortunately after oen half year, the emploeyr also left for good, They recommended her to theri friends who is also Japanese family.
Employer 2 18/04/2011 27/01/2017
Work for Chinese employer, work in a condo, took care of 2 children ages 9 and 4 years old, she takes care of the 4 children like teaching of their school home work, preparing all their needs for school, makes sure they have their 3 meals, they are safe and comfortable. Her other duties includes cooking, cleaning, ironing, washing clothes, washing dishes and many more. She completed her contract and went back to Philippines.
Employer 1 29/09/2007 to 2011 working for Chinese employer,working in HDB apartment, taking care of 1 year old child, working, she takes care of the child with love and care. Her other duties are all the general house work like cooking, grocery shopping, cleaning, ironing, washing clothes, washing dishes, wiping the window glasses, brushing the kitchen floors and many more. She is completing her contract and she is not extend her contract with her current employer.She is not having Sundays off now, She with to have Sunday off.She has completed for 5 years.
To arrange an interview, please reach us through WhatsApp: LINA at 82463140, or BINGLE at 93715033
Maid Agency: AATAS EMPLOYMENT AGENCY
(License No.: 98C2940)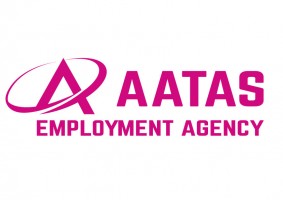 Address:
545 Orchard Road,Next to Hilton Hotel,
#06-14 Far East Shopping Centre,
Singapore 238882
Tel:
6737 8681
Email:
aatas@aatas.com.sg


Contact Person:
Bing / Lina
Handphone:
9371 5033 / 8246 3140 / 91392292/ 67378681
Website:
www.aatas.com.sg
Office Hour:
Monday-Friday : 10:00am to 7:00pm
Saturdays : Closed
Sundays : 10:00am to 4:00pm
Closed on Public Holidays

Last updated on 26-03-2023.
Maid Agency:
AATAS EMPLOYMENT AGENCY
Contact Person:
Bing / Lina
Phone:
9371 5033 / 8246 3140 / 91392292/ 67378681
Contact Maid Agency Regarding MARYGRACE BOLONGAN