| | |
| --- | --- |
| Maid Name: | GENEVY VINLUAN |
| Nationality: | Filipino maid |
| Experience: | Transfer maid |
| | Filipino Transfer maid |
| Language: | English: (Good) |
| Place Of Birth: | |
| Height: | |
| Weight: | |
| Religion: | |
| Marital Status: | |
| Number of Children: | |
| Siblings | |
| Expected Salary | |
| Education: | |
| Off-days: | |
| Language: | |
| From | To | Country | Employer | Main Duties | Remark |
| --- | --- | --- | --- | --- | --- |
| 2008 | 2013 | Singapore | CHINESE/cantonese | takes care of 9 years old, house work like cleaning, ironing, washing clothes, cooking and grocery s | completed contract 6 years same employer from 2014 to 2016 |
| 2014 | 2016 | Singapore | chinese cantonese | takes care of 9 years old, cleaning,ironing, washing clothes, grocery shopping and cooking | completed contract for 2 years, same employer from 2008 to 2013 |
| 2007 | 2008 | Singapore | CHINESE FAMILY | general house work , cooking, laundry and going to the market to buy groceries | work for a year, she requested to go back to Philippines for Family problems |
| 2016 | | Singapore | CHINESE FAMILY | working in a landed property, does all the household chores, laundry, cooking, marketing and taking care of the 2 kids | she is finishing her 6th year of employment. She wished to work for another family |
| Areas of Work | Willingness | Experience | Evaluation | Comments |
| --- | --- | --- | --- | --- |
| Care of infants/children | | 14 | | |
| Care of elderly | | 1 | | |
| Care of disabled | | | | |
| General housework | | 14 | | |
| Cooking | | 14 | | |
| Language Skill: ENGLISH AND TAGALOG | | 10 | | |
| Other Skill: rabbit, fish | | 7 Year(s) | | |
Genevy is 43 years old, high school graduate single.
FROM JAN 2008 TP FEB 2008- She was working for a Malay / Chinese family in a condo. She was employed to take care of the elderly but because of communication barrier, she was returned to the agency.
( 2008 February to 2013 May ) and ( 2014 June up to date 2016 )
working in Singapore Served a Chinese Cantonese family, her employer consist of 3 person like a couple who were both working, taking care of 9 years old boy, because she worked for her employer for 8 years, she took care of the 9 years old boy since He was 1 year, her other duties are cleaning, ironing, washing clothes, cooking and going to the market to buy groceries, Her employer put her in charge to manage the whole house. She is completed her contract for 8 years did not renew due to low salary, She said she has been working for them for 8 years and her last drawn salary was $550,She asked to transfer but her employer did not granted her,According to Genevy, her employer told her if she is not renewing , she will go back to Philippines.
FROM SEP 2016 UP TO DATE- She is working for an American-Chinese family in a 3 storey plus basement where by there is a movie room, gym and 1 common. She is assisting 2 kids and they were 11 years old and 4 years old when she started working. She is working with another Filipino helper. They shared the workloads such as cleaning the house, cooking, marketing, pets minding. She is working for them for nearly 6 years now and she wish to find another employer that she can work alone if possible.
Genevy is independent and responsible.
Suitable in cooking, taking care of toddlers or young children and house work.
To arrange an interview, please reach us through WhatsApp: LINA at 82463140 or BINGLE at 93715033
Thank you!
Maid Agency: AATAS EMPLOYMENT AGENCY
(License No.: 98C2940)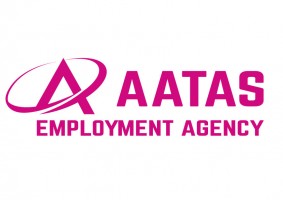 Address:
545 Orchard Road,Next to Hilton Hotel,
#06-14 Far East Shopping Centre,
Singapore 238882
Tel:
6737 8681
Email:
aatas@aatas.com.sg


Contact Person:
Bing / Lina
Handphone:
9371 5033 / 8246 3140 / 91392292/ 67378681
Website:
www.aatas.com.sg
Office Hour:
Monday-Friday : 10:00am to 7:00pm
Saturdays : Closed
Sundays : 10:00am to 4:00pm
Closed on Public Holidays

Last updated on 13-05-2022.
Maid Agency:
AATAS EMPLOYMENT AGENCY
Contact Person:
Bing / Lina
Phone:
9371 5033 / 8246 3140 / 91392292/ 67378681
Contact Maid Agency Regarding GENEVY VINLUAN