| | |
| --- | --- |
| Maid Name: | ROWELYN REQUINA |
| Nationality: | Filipino maid |
| Experience: | Ex-Singapore maid |
| Language: | English: (Good) |
| Place Of Birth: | |
| Height: | |
| Weight: | |
| Religion: | |
| Marital Status: | |
| Number of Children: | |
| Siblings | |
| Expected Salary | |
| Education: | |
| Off-days: | |
| Language: | |
| From | To | Country | Employer | Main Duties | Remark |
| --- | --- | --- | --- | --- | --- |
| 2016 | 2020 | Singapore | CHINESE FAMILY | TAKES CARE OF THE CHILDREN, CLEANING, IRONING, WASHING CLOTHES, GOING TO THE MARKET TO BUY FRESH FISH, MEAN, VEGETABLES, COOKING, AND RUN ERRANDS | COMPLETE HER CONTRACT FOR 4 YEARS |
| 2010 | 2014 | United Arab Emirates | Arabic family | TAKES CARE ON INFANT 5 months, THERE ARE OTHER 4 CHILDREN AGES 15,11,9 AND 6 YEARS OLD, GENERAL HOUSE Remarks | SHE COMPLETED HER CONTRACT FOR 4 YEARS |
| 2015 | 2016 | United Arab Emirates | MUSLIM FAMILY | SHE TAKES CARE OF 2 CHILDREN AGES 4 AND 7 YEARS OLD.CLEANING, WASHING CLOTHES,, IRONING, | SHE COMPLETED THE CONTRACT FOR A YEAR |
| 2020 | 2022 | Singapore | CHINESE family | 2020-2022 - Work for Chinese family , staying in a condo apartment, serve for a couple and 2 children ages 1 and 6 month, She took care of the children plus al housework cooking ang grocery shopping, | She almost completed her contract but unfortunately she has to go back to Philippines to attend to h |
| Areas of Work | Willingness | Experience | Evaluation | Comments |
| --- | --- | --- | --- | --- |
| Care of infants/children | | 6 | | |
| Care of elderly | | | | |
| Care of disabled | | | | |
| General housework | | 6 | | |
| Cooking | | 6 | | |
| Language Skill: english , tagalog | | 14 | | |
| Other Skill: TUTORING , CHILDCARE | | 8 Year(s) | | |
Rowelyn is 36 years old, a college graduate, in Bachelor of Science in Education, She is married with 2 children ages 15 and 13 years old NOW, she has been working abroad in order to help her husband financially.
Rowena speaks English, can do tutoring, suitable for taking care of newborns or children. has a good attitude. Previously place by our agency.
Employer 2 15/06/2020 17/01/2022 --Work for a Chinese family, staying in a condo apartment, serve for a couple and 2 children ages 1 and 6 months, She took care of the children plus all housework cooking and grocery shopping, She almost completed her contract but unfortunately she has to go back to the Philippines to attend to her family problem first, She is now ready to come again.
2016 TO 2020 - Worked in Singapore, worked for Chinese family who is staying in a condo apartment, taking care of 2 children, a newborn baby and 3 years old, She takes care of the children like her own with love and care and, her other duties include all the cleaning, ironing, washing clothes, grocery shopping, cooking and washing the car, She is completing the contract for 4 years soon and she does not intend to renew for another term, She wants to change the environment.
2010 to 2014 Worked in UAE, hired as a babysitter from 5 months, there are other 4 children ages 6,9,11 and 15 years old, she took care of infant bay, her other duties include cooking, cleaning, ironing, and grocery shopping. She completed her contract and went back to the Philippines.
January 2015 to 2016 Work again for UEA Dubai, took care of young children ages 4 and 7 years old, general housework, cooking, and grocery shopping. completed contract.
To arrange an interview, please reach us through WhatsApp: LINA at 82463140. or call at 91392292 or BINGLE at 93715033
Thank you
Maid Agency: AATAS EMPLOYMENT AGENCY
(License No.: 98C2940)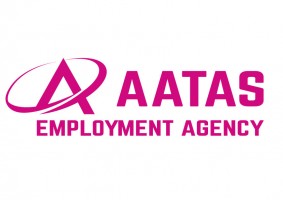 Address:
545 Orchard Road,Next to Hilton Hotel,
#06-14 Far East Shopping Centre,
Singapore 238882
Tel:
6737 8681
Email:
aatas@aatas.com.sg


Contact Person:
Bing / Lina
Handphone:
9371 5033 / 8246 3140 / 91392292/ 67378681
Website:
www.aatas.com.sg
Office Hour:
Monday-Friday : 10:00am to 7:00pm
Saturdays : Closed
Sundays : 10:00am to 4:00pm
Closed on Public Holidays

Last updated on 30-06-2022.
Maid Agency:
AATAS EMPLOYMENT AGENCY
Contact Person:
Bing / Lina
Phone:
9371 5033 / 8246 3140 / 91392292/ 67378681
Contact Maid Agency Regarding ROWELYN REQUINA