| | |
| --- | --- |
| Maid Name: | RENALYN CANJA |
| Nationality: | Filipino maid |
| Experience: | Transfer maid |
| | Filipino Transfer maid |
| Language: | English: (Good) |
| Place Of Birth: | |
| Height: | |
| Weight: | |
| Religion: | |
| Marital Status: | |
| Number of Children: | |
| Siblings | |
| Expected Salary | |
| Education: | |
| Off-days: | |
| Language: | |
| From | To | Country | Employer | Main Duties | Remark |
| --- | --- | --- | --- | --- | --- |
| 2014 | 2016 | Singapore | SINGAPOREAN CHINESE | cleaning, cooking, elderly care | finished contract |
| 2007 | 2014 | Philippines | chinese and filipino | takes care of children, all around like washing clothes, ironing, cleaning, marketing and cooking | completed contract came to Singapore |
| 2016 | 2018 | Singapore | Chinese family | 02/11/2016 to 16/11/2018 --Work for Chinese Singaporean. served for 4 adults living in HDB apartment, her duties are all housework, cooking, and grocery shopping, washing the car Reason for living: | Reason for leaving no off day. sleeping in the living. |
| 2018 | 2020 | Singapore | Chinese Singaporean | 2018 to 2020- She is working for Chinese family, staying ina condo apartment serving for 4 people a couple whoa re both working and 2 children age 8 and 12 years old and all housework, cooking, washing the car, grocery shopping and run errands, | she is completing contracts in October and she is not renewing her contract with them |
| Areas of Work | Willingness | Experience | Evaluation | Comments |
| --- | --- | --- | --- | --- |
| Care of infants/children | | 14 | | |
| Care of elderly | | 2 | | |
| Care of disabled | | | | |
| General housework | | 14 | | |
| Cooking | | 14 | | |
| Language Skill: ENGLISH AND TAGALOG | | 12 | | |
| Other Skill: cooking and cleaning | | 14 Year(s) | | |
Renalyn is 34 years old, a single mother with one child is 6 years old now, she took care of her child when he was born She is working in Singapore as a helper to support her child and to earn money for a better future. She is very patient, hardworking, and trustworthy.
2007 to 2014 work for Chinese and Filipino family in the Philippines, her duties were to take care of young children and general housework like cooking, grocery shopping, cleaning the house, gardening, laundry, and sometimes wash the car of her employer. After 7 years of working as a housemaid, she decided to go abroad to work as a domestic helper.
FROM JAN 2014 TO NOV 2016- She worked for a Hong Konger family in an apartment type of house. She is serving 4 adults, Her duties are general household chores, cleaning, laundry and cooking, and grocery shopping. She renewed her contract but her employer did not give to her what had agreed before renewing, so she decided to transfer.
FROM NOV 2016 TO NOV 2018- She was for Chinese Singaporean. Served for 4 adults living in HDB apartment, her duties are all housework, cooking, and grocery shopping, washing the car. She finished her contract but did not renew as her employer cannot give a day off.
FROM NOV 2018 TO NOV 2020- She is working for Chinese family, staying in a condo apartment serving for 4 people, a couple who are both working and 2 children age 8 and 12 years old and all housework, cooking, washing the car, grocery shopping and run errands, she is completing contracts in October and she is not renewing her contract with them.
To arrange an interview, please reach us through WhatsApp: LINA at 82463140, JEFF at 90119956, MS. LEE at 87560732, JANE at 97158867 or BINGLE at 93715033
Thank you
Maid Agency: AATAS EMPLOYMENT AGENCY
(License No.: 98C2940)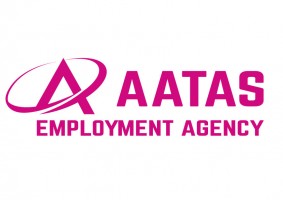 Address:
545 Orchard Road,Next to Hilton Hotel,
#06-14 Far East Shopping Centre,
Singapore 238882
Tel:
6737 8681
Email:
aatas@aatas.com.sg


Contact Person:
Bing / Lina
Handphone:
9371 5033 / 8246 3140 / 91392292/ 67378681
Website:
www.aatas.com.sg
Office Hour:
Monday-Friday : 10:00am to 7:00pm
Saturdays : Closed
Sundays : 10:00am to 4:00pm
Closed on Public Holidays

Last updated on 25-01-2023.
Maid Agency:
AATAS EMPLOYMENT AGENCY
Contact Person:
Bing / Lina
Phone:
9371 5033 / 8246 3140 / 91392292/ 67378681
Contact Maid Agency Regarding RENALYN CANJA