| | |
| --- | --- |
| Maid Name: | LEA VALERA |
| Nationality: | Filipino maid |
| Experience: | Transfer maid |
| | Filipino Transfer maid |
| Language: | English: (Good) |
| Place Of Birth: | |
| Height: | |
| Weight: | |
| Religion: | |
| Marital Status: | |
| Number of Children: | |
| Siblings | |
| Expected Salary | |
| Education: | |
| Off-days: | |
| Language: | |
| From | To | Country | Employer | Main Duties | Remark |
| --- | --- | --- | --- | --- | --- |
| 2010 | 2017 | Singapore | CHINESE EMPLOYER | SERVE FOR ELDERLY COUPLE WHO NEEDED CARE BOTH OF THEM ARE 82 YEARS , GENERAL HOUSE WORK, COOKING AND MARKETING | WORKING FOR ALMOST 8 YEARS ONE EMPLOYER ONLY |
| 2017 | 2017 | Singapore | CHINESE /NORWAYGIAN | WORKED IN A CONDO, LOOKED AFTER ELDERLY, KIDS, HOUSEHOLD | DID NOT MEET THE EMPLOYER'S EXPECTATION |
| 2017 | 2023 | Singapore | ITALIAN FAMILY | WORKS IN A CONDO, SERVING A COUPLE WITH THEIR 2 TEENAGERS AND A DOG, DOES ALL THE HOUSEHOLD CHORES. | EMPLOYER IS LEAVING SINGAPORE IN JUNE |
| Areas of Work | Willingness | Experience | Evaluation | Comments |
| --- | --- | --- | --- | --- |
| Care of infants/children | | 10 | | |
| Care of elderly | | 7.6 | | |
| Care of disabled | | | | |
| General housework | | 13 | | |
| Cooking | | 13 | | |
| Language Skill: ENGLISH AND TAGALOG | | 10> | | |
| Other Skill: DOG | | 6 Year(s) | | |
Lea is 51 years old, a mother of 2 children ages 22 and 20 years old, She still want to continue working in Singapore so that she can support her children to their studies and to have a better future.
CURRENTLY SHE IS WORKING FOR AN ITALIAN FAMILY IN A CONDO IN SENTOSA COVE. SHE IS SERVING A COUPLE AND THEIR 2 TEENAGERS AND A DOG. SHE DOES ALL THE HOUSEHOLD CHORES, WALKING THE DOG, LAUNDRYA ETC. SHE CAN COOK VARIETY VARIETY OF DISHES AND ABLE TO FOLLOW RECIPE BOOK. THE FAMILY IS LEAVING SINGAPORE IN JUNE. EMPLOYER IS ABLE TO SPEAK TO ANY EMPLOYER FOR REFERENCE.
April 2010 to 2017 up to date she is working for Chinese employer in HDB apartment, taking care of elderly couple who needed care, Her male employer is sitting down in wheelchair, need to assist in bathing, toileting and more, she focus in taking care of them, like attending to their needs, make sure they are comfortable and well taken care, bring them both for a regular check up.
Lea's secondary duties are all the general house work, cooking and grocery shopping, She is looking for a new employer because, her employer needed helper who does not need a days off. Lea prefer to have a rest days now for a change, so she is looking for a new employer.
Lea is hard working , taking very good care of her employer and employer's house, She has very positive attitude and pleasant personality, and is very discreet, leaving employer's privacy, She really loves children and spent lots of time playing and laughing with children, She takes care of her employer's grand children too ages 5 and 8 years old.
She can cook well ( her pasta recipes are delicious) and can follow and learn new recipes.
Employer are happy to recommend Lea to any employer who wants someone who is independent and responsible worker.
Remarks: She is very independent, trustworthy and she is a good helper. She can cook well and she is able to follow recipe book. She works independently without supervision.
Maid Agency: AATAS EMPLOYMENT AGENCY
(License No.: 98C2940)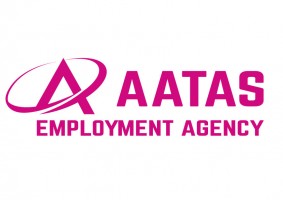 Address:
545 Orchard Road,Next to Hilton Hotel,
#06-14 Far East Shopping Centre,
Singapore 238882
Tel:
6737 8681
Email:
aatas@aatas.com.sg


Contact Person:
Bing / Lina
Handphone:
9371 5033 / 8246 3140 / 91392292/ 67378681
Website:
www.aatas.com.sg
Office Hour:
Monday-Friday : 10:00am to 7:00pm
Saturdays : Closed
Sundays : 10:00am to 4:00pm
Closed on Public Holidays

Last updated on 24-05-2023.
Maid Agency:
AATAS EMPLOYMENT AGENCY
Contact Person:
Bing / Lina
Phone:
9371 5033 / 8246 3140 / 91392292/ 67378681
Contact Maid Agency Regarding LEA VALERA