| | |
| --- | --- |
| Maid Name: | CRISTINE MAHAGUAY |
| Nationality: | Filipino maid |
| Experience: | Transfer maid |
| | Filipino Transfer maid |
| Language: | English: (Good) |
| Place Of Birth: | |
| Height: | |
| Weight: | |
| Religion: | |
| Marital Status: | |
| Number of Children: | |
| Siblings | |
| Expected Salary | |
| Education: | |
| Off-days: | |
| Language: | |
| From | To | Country | Employer | Main Duties | Remark |
| --- | --- | --- | --- | --- | --- |
| 2014 | 2019 | Philippines | FILIPINO FAMILY | She worked in a 2 stories house. She took care of 2 children aged 5 and 7 years old. She did all the household chores, laundry, and cooking. | left to apply Singapore |
| 2019 | 2023 | Singapore | CHINESE FAMILY | working in a 2-storey house, taking care of 3 kids 1, 6 and 8 years old. Does all the household chores, laundry, marketing, cooking and car washing. | Finishing her 2nd contract |
| Areas of Work | Willingness | Experience | Evaluation | Comments |
| --- | --- | --- | --- | --- |
| Care of infants/children | | 8 | | |
| Care of elderly | | 1 | | |
| Care of disabled | | 1 | | |
| General housework | | 4 | | |
| Cooking | | 4 | | |
| Language Skill: ENGLISH AND FILIPINO | | 10 | | |
| Other Skill: cleaning | | 4 Year(s) | | |
CRISTINE is 28 years old, a high school graduate, married with 1 child aged 6 years now. She took care of her child from newly born until 2.5 years old. When CHRISTINE was in Elementary, her parents already taught her how to be independent like cooking rice and simple Filipino dishes, and also helping with housework like cleaning, washing clothes by hand, and ironing her school uniforms. Even though she was young, she knows how to help to take care of her cousins' children aged from 1 year onwards. Cristine worked as a housemaid in order to help her husband to support and help the family financially.
FROM YEAR 2015 TO YEAR 2019- She worked with a Filipino family in a 2 stories house. She took care of 2 children aged 5 and 7 years old. She did all the household chores, laundry, and cooking. She left the family to work in Singapore.
FROM YEAR 2019 UP TO DATE- She is working for a Chinese family in a 2-storey house. She is taking care of 3 children, they were 8, 6 and 1-year old respectively when she just joined the family. She prepares their school uniforms, food, school lunch box, and water bottles. She also makes sure that they have done their school homework when they come back from school. She is also in charge of their afternoon nap before playing time. She plays with them when she has done her housework. When the children were at school, Cristine does her housework so that she can attend to the children's needs when they come back. Her duties here are to manage the whole house clean and do the laundry and cooking as well as car washing. She goes to the market once a week to buy fresh meat, fish, and veggies. She can cook Filipino and Chinese dishes too. She can cook; Sweet and sour pork, steamed fish, chicken soup, baked chicken, macaroni soup, chicken curry, mashed potato, steak, Spaghetti, and pasta salad, Chicken soup, fry vegetables with salted fish, pork soup, fry fish, BBQ. She is finishing her second contract and she would like to explore another employer.
Additional Info did by CHRISTINE:
She is willing to cook any kind of food and she is able to follow recipe books and youtube. She has experience taking care of newborn babies and young kids. She knows how to change diapers, give a bath, feed, and make baby food. She brought them to playdate with friends, for swimming, biking, play in the playground, bring to the zoo, send and fetch them from school. She is willing to sleep with the baby during night time and she is willing to share a room with children. She can read storybooks to the kids.
You may contact Lina at 82463140 Lina or Bingle at 93715033 through WhatsApp.
Maid Agency: AATAS EMPLOYMENT AGENCY
(License No.: 98C2940)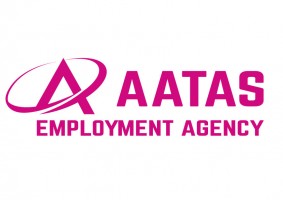 Address:
545 Orchard Road,Next to Hilton Hotel,
#06-14 Far East Shopping Centre,
Singapore 238882
Tel:
6737 8681
Email:
aatas@aatas.com.sg


Contact Person:
Bing / Lina
Handphone:
9371 5033 / 8246 3140 / 91392292/ 67378681
Website:
www.aatas.com.sg
Office Hour:
Monday-Friday : 10:00am to 7:00pm
Saturdays : Closed
Sundays : 10:00am to 4:00pm
Closed on Public Holidays

Last updated on 19-09-2023.
Maid Agency:
AATAS EMPLOYMENT AGENCY
Contact Person:
Bing / Lina
Phone:
9371 5033 / 8246 3140 / 91392292/ 67378681
Contact Maid Agency Regarding CRISTINE MAHAGUAY