| | |
| --- | --- |
| Maid Name: | CRISTINE CESARIO |
| Nationality: | Filipino maid |
| Experience: | Ex-Singapore maid |
| Language: | English: (Good) |
| Place Of Birth: | |
| Height: | |
| Weight: | |
| Religion: | |
| Marital Status: | |
| Number of Children: | |
| Siblings | |
| Expected Salary | |
| Education: | |
| Off-days: | |
| Language: | |
| From | To | Country | Employer | Main Duties | Remark |
| --- | --- | --- | --- | --- | --- |
| 2020 | 2022 | Singapore | CHINESE FAMILY | 2020 to 2022-- worked with Chinese family 3 stories house, 5 adults and 3 children 7, 5, 2. and 3 cars, her duties are to take care of the children, cleaning, ironing, washing, marketing, washing the cars, help each other with another helper. | She has completed her contract and then went back to the Philippines. She wants to come back again |
| 2017 | 2019 | Philippines | CHICHARON SHOP | She work as a saleslady like selling the food, drinks in fast food | completing contract |
| 2014 | 2016 | Philippines | CHINESE FILIPINO | work in 2 stories , She takes care of 2 elderly about 65 years old, doing housework like washing, ironing, cooking marketing | completed contract |
| Areas of Work | Willingness | Experience | Evaluation | Comments |
| --- | --- | --- | --- | --- |
| Care of infants/children | | 2 | | |
| Care of elderly | | 2 | | |
| Care of disabled | | 2 | | |
| General housework | | 2 | | |
| Cooking | | | | |
| Language Skill: English and tagalog | | 2 | | |
| Other Skill: cleaning | | 2 Year(s) | | |
Cristina is 26 years old, a high school graduate, single. She has 2 sisters and 5 brothers, her other siblings are married and they have children, She helped to take care of her nieces and nephews from 2 years and above. She would like to work abroad because she wants to earn money because she wishes to buy her own land as a gift to her parents.
2014 to 2016 She worked as a housemaid in Manila, served for a Filipino family who was staying in 2 stories, Her job scope was to assist and take care of 2 elderly who were in their 65's of ages, She learned cooking from her granny and she likes to do housework, in fact, her job was more in cleaning around the house, washing clothes by hands and in the washing machine. she also knows how to do marketing. She completed the contract and then she worked as a sales lady for 2 years.
2020 to 2022-- worked with Chinese family 3 stories house, 5 adults and 3 children 7, 5, 2. and 3 cars, her duties are to take care of the children, cleaning, ironing, washing, marketing, washing the cars, help each other with another helper. She has completed her contract and then went back to the Philippines. She wants to come back again.
2017 to 2019, Work as a sales lady in a Chicharon shop, She sells drinks and food, helps in the kitchen areas helps in cleaning and tidying up the place. She still currently working in this shop while waiting for her job offer to Singapore
Cristina is tall, has a pleasant personality, and is confident in housework, cooking, and childcare,
Kindly call 67378089 or message me at 82463140, 91392292
Maid Agency: AATAS EMPLOYMENT AGENCY
(License No.: 98C2940)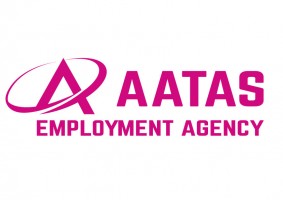 Address:
545 Orchard Road,Next to Hilton Hotel,
#06-14 Far East Shopping Centre,
Singapore 238882
Tel:
6737 8681
Email:
aatas@aatas.com.sg


Contact Person:
Bing / Lina
Handphone:
9371 5033 / 8246 3140 / 91392292/ 67378681
Website:
www.aatas.com.sg
Office Hour:
Monday-Friday : 10:00am to 7:00pm
Saturdays : Closed
Sundays : 10:00am to 4:00pm
Closed on Public Holidays

Last updated on 21-07-2022.
Maid Agency:
AATAS EMPLOYMENT AGENCY
Contact Person:
Bing / Lina
Phone:
9371 5033 / 8246 3140 / 91392292/ 67378681
Contact Maid Agency Regarding CRISTINE CESARIO