| | |
| --- | --- |
| Maid Name: | MERCY TUMITIT ESQUILONA |
| Nationality: | Filipino maid |
| Experience: | Transfer maid |
| | Filipino Transfer maid |
| Language: | English: (Good) |
| Place Of Birth: | |
| Height: | |
| Weight: | |
| Religion: | |
| Marital Status: | |
| Number of Children: | |
| Siblings | |
| Expected Salary | |
| Education: | |
| Off-days: | |
| Language: | |
| From | To | Country | Employer | Main Duties | Remark |
| --- | --- | --- | --- | --- | --- |
| | 2000 | Singapore | Chinese Family | 01/04/1998 to 07/03/2000. HDB 3 bedroom 5 Family members. She took care of 3 kids age (8,6 and 3), She sends/fetch the kids to school and other activities. She does all around house chores, cooking, and once a week car washing. | She finished her contract and went back to the Philippines for good. |
| 2009 | 2020 | Singapore | Chinese American Fam | Condo 4 bedroom. 3 Family members and 1 big size dog (Labrador) Taking care of a 7-year-old child who is now 18 yr old. She fetches the child from school and other activities when the child is still young. Doing all around house chores, cooking, meal plan | Employer is not willing to increase her salary. |
| Areas of Work | Willingness | Experience | Evaluation | Comments |
| --- | --- | --- | --- | --- |
| Care of infants/children | | 16 | | |
| Care of elderly | | 5 | | |
| Care of disabled | | 5 | | |
| General housework | | 16 | | |
| Cooking | | 16 | | |
| Language Skill: English, Tagalog | | 10 | | |
| Other Skill: dog minding | | 6 Year(s) | | |
Mercy is 46 years old. She's been working in Singapore for 13 years for 2 employers only. She can cook Western and Chinese food like salad, salmon, steak beef pasta, fish soup, sotong prawns, and more. She is willing to work in a landed house and okay to work with another helper. Okay to share a room with a child and okay to work for a family with grandparents staying together. However, she is not confident to work for a vegetarian Family and not confident to take care of the newborn babies. Mercy is suitable for childcare.
Mercy is available for video call interviews on weekdays around 3:00 pm-4:00 pm. She is available for personal interviews on Sunday by appointment. To arrange an interview, please reach us through WhatsApp: JANE at 97158867, BINGLE at 93715033, LINA at 82463140 MS. LEE at 87560732
EMPLOYMENT HISTORY
Employer 2) 16/04/2009 to Present
Chinese American Family
Condo 4 bedroom. 3 Family members and 1 big size dog (Labrador)
Taking care of a 7-year-old child who is now 18 yr old. She fetches the child from school and other activities when the child is still young. Doing all around house chores, cooking, meal planning, marketing, and once a week car washing. The employer is not willing to increase her salary.
Employer 1) 01/04/1998 to 07/03/2000
Chinese Family. HDB 3 bedroom
5 Family members. She took care of 3 kids age (8,6 and 3), She sends/fetch the kids to school and other activities. She does all around house chores, cooking, and once a week car washing.
She finished her contract and went back to the Philippines for good.
Maid Agency: AATAS EMPLOYMENT AGENCY
(License No.: 98C2940)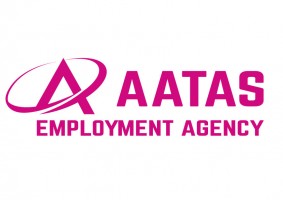 Address:
545 Orchard Road,Next to Hilton Hotel,
#06-14 Far East Shopping Centre,
Singapore 238882
Tel:
6737 8681
Email:
aatas@aatas.com.sg


Contact Person:
Bing / Lina
Handphone:
9371 5033 / 8246 3140 / 91392292/ 67378681
Website:
www.aatas.com.sg
Office Hour:
Monday-Friday : 10:00am to 7:00pm
Saturdays : Closed
Sundays : 10:00am to 4:00pm
Closed on Public Holidays

Last updated on 19-09-2023.
Maid Agency:
AATAS EMPLOYMENT AGENCY
Contact Person:
Bing / Lina
Phone:
9371 5033 / 8246 3140 / 91392292/ 67378681
Contact Maid Agency Regarding MERCY TUMITIT ESQUILONA