| | |
| --- | --- |
| Maid Name: | JENIFER RUIZ |
| Nationality: | Filipino maid |
| Experience: | Ex-Singapore maid |
| Language: | English: (Good) |
| Place Of Birth: | |
| Height: | |
| Weight: | |
| Religion: | |
| Marital Status: | |
| Number of Children: | |
| Siblings | |
| Expected Salary | |
| Education: | |
| Off-days: | |
| Language: | |
| From | To | Country | Employer | Main Duties | Remark |
| --- | --- | --- | --- | --- | --- |
| 2021 | 2022 | Singapore | Chinese family | 2021 March to 2022 Nov Employer number 3- worked for Australian family stayed in a condo apartment, She has serve for 3 people , a couple and 1 child care 14 years old, and she also manage the whole house cleaning, laundry, ironing , marketing and cookin | She almost complete her contract, unfortunately after 18 months The employer left for good to Aust |
| 2018 | 2020 | Singapore | Chinese family | EmployeEmployer 2 09/06/2018 up to date 2021, She is working for a Chinese family, staying in an HDB apartment, serve a couple who are in their 60's and 95 years old granny, her duties are housework, cooking and grocery shopping, her main duty was to take | After 3 years of taking care of granny, Granny has passed away, Jenifer has completed her contract w |
| 2018 | 2018 | Singapore | indian Family | Employer 1 26/04/2018 09/06/2018---Worked for an Indian family, staying in a condo apartment, taking care of 2 years old boy and suppose to be a baby, the employer plan and process her VISA to India but it was denied, The employer giving birth in Indian | Jenifer will follow but Visa was not approved, so the employer had no choice, They let Jeny find a n |
| Areas of Work | Willingness | Experience | Evaluation | Comments |
| --- | --- | --- | --- | --- |
| Care of infants/children | | 3 | | |
| Care of elderly | | 2 | | |
| Care of disabled | | 2 | | |
| General housework | | 3 | | |
| Cooking | | 3 | | |
| Language Skill: English and tagalog | | 10 | | |
| Other Skill: ELDERLY CARE | | 3 Year(s) | | |
Jenifer is 46 years old, a high school graduate, single, She has 4 siblings back in the Philippines and she is the eldest among them, She is responsible to help her siblings financially this is why she is still working in Singapore.
Jenifer has experienced in taking care of Elderly in Singapore and also took care of 2 years old children from an Indian family ;
Jenifer is Independent, responsible, and motherly, though she is not married, she can take care of young children or even babies
2021 March to 2022 Nov Employer number 3- worked for Australian family stayed in a condo apartment, She has serve for 3 people , a couple and 1 child care 14 years old, and she also manage the whole house cleaning, laundry, ironing , marketing and cooking, She almost complete her contract, unfortunately after 18 months The employer left for good to Australia, the employer also gave consent to transfer bu tshe has decided to go home because during the COVID period, She also did not go home for homeleave.now she is ready to work again.
EmployeEmployer 2 09/06/2018 up to date 2021, She is working for a Chinese family, staying in an HDB apartment, serve a couple who are in their 60's and 95 years old granny, her duties are housework, cooking and grocery shopping, her main duty was to take care of 95 years old granny, like giving medicine, bathing, feeding, change a diaper and bringing granny to the Doctor's check-up, After 3 years of taking care of granny, Granny has passed away, Jenifer has completed her contract with this familyand they don't required a full time helper, SHer working history is below:
Employer 1 26/04/2018 09/06/2018---Worked for an Indian family, staying in a condo apartment, taking care of 2 years old boy and suppose to be a baby, the employer plan and process her VISA to India but it was denied, The employer giving birth in Indian and the Jenifer will follow but Visa was not approved, so the employer had no choice, They let Jeny find a new family.
To arrange an interview, please reach us through WhatsApp: LINA at 82463140 or BINGLE at 93715033
Maid Agency: AATAS EMPLOYMENT AGENCY
(License No.: 98C2940)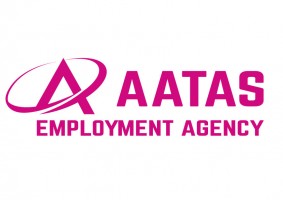 Address:
545 Orchard Road,Next to Hilton Hotel,
#06-14 Far East Shopping Centre,
Singapore 238882
Tel:
6737 8681
Email:
aatas@aatas.com.sg


Contact Person:
Bing / Lina
Handphone:
9371 5033 / 8246 3140 / 91392292/ 67378681
Website:
www.aatas.com.sg
Office Hour:
Monday-Friday : 10:00am to 7:00pm
Saturdays : Closed
Sundays : 10:00am to 4:00pm
Closed on Public Holidays

Last updated on 17-03-2023.
Maid Agency:
AATAS EMPLOYMENT AGENCY
Contact Person:
Bing / Lina
Phone:
9371 5033 / 8246 3140 / 91392292/ 67378681
Contact Maid Agency Regarding JENIFER RUIZ