| | |
| --- | --- |
| Maid Name: | JINKY TINGSON OCHIDA |
| Nationality: | Filipino maid |
| Experience: | Transfer maid |
| | Filipino Transfer maid |
| Language: | English: (Good) |
| Place Of Birth: | |
| Height: | |
| Weight: | |
| Religion: | |
| Marital Status: | |
| Number of Children: | |
| Siblings | |
| Expected Salary | |
| Education: | |
| Off-days: | |
| Language: | |
| Areas of Work | Willingness | Experience | Evaluation | Comments |
| --- | --- | --- | --- | --- |
| Care of infants/children | | 27 | | |
| Care of elderly | | | | |
| Care of disabled | | | | |
| General housework | | 29 | | |
| Cooking | | 29 | | |
| Language Skill: ENGLISH AND FILIPINO | | MORE THAN | | |
| Other Skill: BAKING | | 29 Year(s) | | |
HIGHLY RECOMMENDED: FOR COOKING and BAKING- European, Western, Chinese and Indian dishes.
Take care of TODDLERS and can definitely handle TEENAGERS
Jinky is 51 years old, yet strong, efficient, and vibrant as ever (no exaggeration)- She has worked in Singapore since 1993 up to the present and has a remarkable MOM work history which exhibits her potentials and spells out her attitude towards work and how she is with the family she is tasked to take care. With her age, she can still execute the responsibilities equal or even better than those who are younger. The advantage with Jinky is her Western cooking skills and her independence- she can work with less supervision. She is mature and her leadership in taking care of the house is there in the event if the mother of the household is a career woman. She is an excellent helping hand to any mother who would want someone to embrace her children as her own and execute tasks as expected.
She can best be described by her previous employers below:
FROM JUNE 2021 TO FEB 2023 - She is working for a Australian family in a landed property 5 storey house. She is looking after 3 kids. The family is leaving Singapore in Feb 2023. Her employer has given her a reference letter saying: "JINKY HAS BEEN WITH US FOR 1.5 YEARS AND IS LOOKING FOR A NEW EMPLOYER AS WE ARE MOVING BACK TO AUSTRALIA. JINKY HAS WORKED HARD DURING THIS TIME AND IS VERY EFFICIENT AT EVERYTHING SHE DOES. SHE DEVELOPS VERY EFFICIENT ROUTINES THAT WILL ENSURE YOUR HOUSE IS SPOTLESS. SHE IS ABLE TO ASSIST WITH THE CHILDREN AND BABYSIT WHEN NECESSARY. THERE ARE SEVERAL WESTERN DISHES THAT SHE MASTERED IN HER TIME HERE WHICH WERE ENJOYED BY ALL. HER DUTIES INCLUDE: SUPERVISION OF CHILDREN AND CARING FOR THEIR NEEDS, BABYSITTING, PICK UP FROM SCHOOL, PERFORMING HOUSEHOLD DUTIES (WASHING, IROING, VACUUMING, MOPPING, CLEANING UP, ETC), COOKING WHEN REQUIRED, MARKETING, RECEIVING PARCELS, WOKRING KATE WHEN WE WERE ENTERTAINING, MAINTENANCE OF OUTDOOR AREAS (SWEEPING LEAVES, SWEEPING THE DRIVEWAY, ETC). JINKY'S BIGGEST STRENGTH IS HER ABILITY TO STAY CALM IN ANY GIVEN SITUATION. IN A HOUSEHOLD WITH THREE ENERGETIC LITLE BOYS, THIS HAS BEEN EXTREMELY APPREACIATED. JINKY IS QUITE BUT INCREDIBLY EFFICIENT. THINGS GET DONE WITH NO FUSS AND WITHOUT COMPAINT. JINKY WILL BE AN ASSET TO ANY HOUSEHOLD AND WILL BE AVAILABLE FROM END OF FEBRUARY (DATE TO BE CONFIRMED).
FROM APR 2021 UP TO DATE 2021- She is currently working for an Irish couple in a condo. No kids. She does the normal job. Though it is a small family, she is not happy. She wants to look after the kids.
To arrange an interview, please reach us through WhatsApp: LINA at 82463140, MS. LEE at 87560732, JANE at 97158867 or BINGLE at 93715033
FROM APR 2015 TO APR 2021 ( WORK FOR 6 YEARS ) - She was working for an Australian family on landed property. She was taking good care of the 3 kids. Her employer had left her with a very good reference letter saying:
"MY NAME IS CATE AND ALONG WITH MY HUSBAND PAUL AND OUR THREE BOYS (NOW 9, 7, AND 5 YEARS OLD), WE HAVE LIVED IN SINGAPORE SINCE JUNE 2014. WE HIRED JINKY IN MARCH 2015, AS WE WERE EXPECTING EARLY-STAGE DIFFICULTIES WITH MY THIRD PREGNANCY AND NEEDED URGENT ASSISTANCE FOR LOOKING AFTER THE FAMILY, INCLUDING OUR 2 BOYS WHO WERE 4 YEARS OLD AND 1 YEAR OLD AT THE TIME. WE CANNOT EXPRESS HOW BLESSED WE WERE THAT JINKY COME INTO OUR LIVES DURING THIS PARTICULARLY STRESSFUL TIME. SHE HAD AN IMPECCABLE EMPLOYMENT HISTORY WITH PREVIOUS FAMILIES, AND WE WERE SO GRATEFUL SHE CHOSE TO WORK FOR US. DURING THAT DIFFICULT TIME SHE MANAGED OUR HOUSEHOLD BEAUTIFULLY, INCLUDING LOOKING AFTER 2 YOUNG BOYS, COOKING, AND CLEANING. SHE HAS BEEN WITH US FOR NEARLY 6 YEARS AND HAS CONTINUED TO BE AN EXTREMELY VALUED MEMBER OF THE FAMILY. SHE IS A VERY KIND, EMPATHETIC, INTELLIGENT LADY WITH A VERY STRONG WORK ETHIC, WHO DEMONSTRATES EXCELLENT INITIATIVE. SHE IS AN EXCELLENT CLEANER, IRONER, AND COOK, AND CAN BAKE DELICIOUS TREATS FOR THE KIDS AFTER SCHOOL. SHE HAS ALSO MANAGED EXTREMELY WELL WITH MY DIETARY RESTRICTIONS (I HAVE COELIAC DISEASE). SHE IS EXTREMELY TRUSTWORTHY AND EXCELLENT WITH CHILDREN. WE HAVE ALWAYS TRUSTED HER COMPLETELY WITH OUR BOYS AND HAVE BEEN FORTUNATE ENOUGH TO BE ABLE TO ENTRUST THEM ENTIRELY TO HER CARE - NOT JUST FOR BABYSITTING BUT ALSO FOR OCCASIONALLY LONGER TRIPS e.g. FOR 2 DAYS. WE HAVE TRULY BEEN BLESSED TO HAVE JINKY WITH US AND ARE EXTREMELY SAD TO BE LEAVING SINGAPORE. SHE HAS BEEN A ROCK FOR US, ESP DURING THE TRIALS OF 2020!"
FROM DEC 2013 TO APR 2015- She was working for an American family in a condo. She was minding an old lady. She accompanies the elderly and she did the normal job of a helper such as cleaning the house, laundry, and cooking. The family moved back to the US.
FROM JAN 2011 TO DEC 2013- She was working for a German family in a condo. She was taking care of the 2 kids since they were a baby. Her employer left her with a reference saying:
"JINKY JOINED OUR FAMILY ON 10 FEB 2011 WHEN OUR DAUGHTER WAS 4 MONTHS OLD. SHE TOOK OVER ALL THE HOUSEWORK (CLEANING, IRONING, TAKING CARE OF THE PLANTS) AND ALSO DID THE COOKING FOR OUR FAMILY. AS I AM SUFFERING FROM COELIAC DISEASE, JINKY HAD TO LEARN EVERYTHING ABOUT GLUTEN-FREE COOKING. WHEN OUR DAUGHTER WAS 7 MONTHS OLD, I RETURNED TO WORK ON A PART-TIME BASIS AND JINKY TOOK OVER THE CARE OF OUR DAUGHTER WHILE I WAS AT WORK. IN JULY 2012 OUR SON WAS BORN AND JINKY ALSO TOOK CARE OF HIM, ESPECIALLY AFTER I RETURNED TO WORK AGAIN WHEN HE WAS 7 MONTHS OLD. WE GOT TO KNOW JINKY AS A VERY RELIABLE PERSON, VERY QUIET, AND VERY GOOD AT HANDLING OUR KIDS. I NEVER FELT WORRIED TO LEAVE OUR TWO KIDS IN HER CARE WHEN HEADING TO WORK. BOTH OF THEM LOVE HER VERY MUCH AND WILL MISS HER A LOT WHEN WE MOVE TO EUROPE. JINKY LEARN THE GLUTEN-FREE COOKING VERY FAST AND WAS ABLE TO COOK EVERY DISH IN THE RECIPE BOOK WITHOUT ANY PROBLEMS. EVERYTHING SHE COOKED TASTED AS WHAT YOU WOULD HOPE FOR BY LOOKING AT THE PICTURES IN THE RECIPE BOOK! SHE WAS ALWAYS VERY CAUTIOUS IN ENSURING THAT FOOD ITEMS WERE 100% GLUTEN-FREE. WITH HER OVER 20 YEARS EXPERIENCE OF WORKING IN DIFFERENT HOUSEHOLDS WITHIN SINGAPORE, I CAN CERTAINLY RECOMMEND INKY TO ANY EMPLOYER: ESPECIALLY THOSE WHO HAVE LITTLE KIDS AND/OR SPECIAL DIETARY REQUIREMENTS. OUR FAMILY IS RELOCATING TO EUROPE BY DEC 20,2013 AND WE ARE VERY SAD TO HAVE TO LET JINKY GO BY THEN. WE WISH HER ALL THE BEST AND HOPE SHE WILL FIND A NICE NEW FAMILY."
FROM JULY 2006 TO JAN 2011- She was working for a British family in a condo. Her employer gave her a written recommendation stating:
"JINKY HAS WORKED FOR MY FAMILY, WHICH INCLUDED 3 SONS FOR OVER 5 YEARS. UNFORTUNATELY, WE ARE LEAVING SINGAPORE. IN THE 5 YEARS JINKY HAS WORKED FOR ME I WAS SATISFIED WITH HER WORK ETHICS AND OVERALL ATTITUDE TOWARDS HER WORK. SHE IS VERY PLEASANT AND CARES FOR CHILDREN VERY WELL. I WOULD HIGHLY RECOMMEND JINKY TO ANY EMPLOYER THAT NEEDS DOMESTIC HELP."
FROM APR 2006 TO JULY 2006- ARRANGED BY AGENCY
FROM JAN 2005 TO APR 2006- She was working for an Australian family on landed property. Serving a couple, no kids. She did the normal job of a helper. The couple left Singapore.
FROM FEB 2003 TO JAN 2005- She was working for a Chinese couple in a condo, with no children. She was looking after a bedridden. Aside from taking care of the bedridden, she did all the household chores, cooking, marketing, etc. She finished her contract.
FEB 1993 TO MAY 2000- She worked for a Finnish-British family in a condo. She took care of 2 kids, newborn and a toddler. She did all the household chores, laundry, and cooking. She finished her contract and went back to the Philippines. Her employer contacted her and she worked for them again in FEB 2001 TO FEB 2003 they the family decided not to hire a full-time helper as the children were grown up.
FROM DEC 1992 TO FEB 1993- ARRANGED BY AGENCY
Maid Agency: AATAS EMPLOYMENT AGENCY
(License No.: 98C2940)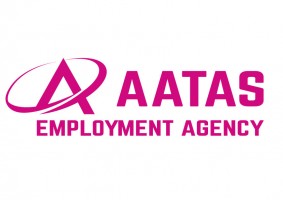 Address:
545 Orchard Road,Next to Hilton Hotel,
#06-14 Far East Shopping Centre,
Singapore 238882
Tel:
6737 8681
Email:
aatas@aatas.com.sg


Contact Person:
Bing / Lina
Handphone:
9371 5033 / 8246 3140 / 91392292/ 67378681
Website:
www.aatas.com.sg
Office Hour:
Monday-Friday : 10:00am to 7:00pm
Saturdays : Closed
Sundays : 10:00am to 4:00pm
Closed on Public Holidays

Last updated on 25-01-2023.
Maid Agency:
AATAS EMPLOYMENT AGENCY
Contact Person:
Bing / Lina
Phone:
9371 5033 / 8246 3140 / 91392292/ 67378681
Contact Maid Agency Regarding JINKY TINGSON OCHIDA