| | |
| --- | --- |
| Maid Name: | JENNIFER SALEN |
| Nationality: | Filipino maid |
| Experience: | Transfer maid |
| | Filipino Transfer maid |
| Language: | English: (Good) |
| Place Of Birth: | |
| Height: | |
| Weight: | |
| Religion: | |
| Marital Status: | |
| Number of Children: | |
| Siblings | |
| Expected Salary | |
| Education: | |
| Off-days: | |
| Language: | |
| From | To | Country | Employer | Main Duties | Remark |
| --- | --- | --- | --- | --- | --- |
| 2012 | 2015 | Singapore | CHINESE EMPLOYER | BUNGALOW, LOOKED AFTER 4, 6 & NEWBORN. HOUSEWORKS, LAUNDRY AND COOKING | Employer got divorced and has financial issue. |
| 2015 | 2019 | Singapore | CHINESE EMPLOYER | 5 STOREY HOUSE, 9 MONTHS OLD AND 3 YEARS OLD, DID ALL THE CHORES AND COOKING | MOVED TO AUSTRALIA |
| 2019 | 2020 | Singapore | INDIAN FAMILY | CONDO, LOOKED AFTER 4 & NEWBORN, HOUSEHOLD WORKS, COOKING | She claimed that she worked from 7am to 2am. The Agency fulled her out and helped her to transfer |
| 2021 | 2021 | Singapore | SOUTH AFRICAN | BUNGALOW, LOOKING AFTER 7 & 11, DOES ALL THE CHORES. | EMPLOYER IS LEAVING IN 15 JULY 2021 |
| Areas of Work | Willingness | Experience | Evaluation | Comments |
| --- | --- | --- | --- | --- |
| Care of infants/children | | 9 | | |
| Care of elderly | | | | |
| Care of disabled | | | | |
| General housework | | 9 | | |
| Cooking | | 9 | | |
| Language Skill: ENGLISH AND FILIPINO | | more than | | |
| Other Skill: DOG AND CAT MINDING | | | | |
Employer 7 July 2021 UP TO DATE, 2022- She is working for a Chinese family in a condo. She is looking after 2 years old boy and she also takes care of a dog. She does all the household chores and cooking. Taking a child is not a problem for her, she loves kids. She loves cooking too. She can cook both Asian and western dishes. Her Mdm is pregnant for the second child and they are releasing her because they would like to hire someone that can take no days off and her mother from China will come to help them.
Employer 6 FROM FEB 2021 TO JULY 2021- She was working for a South African family in a bungalow house. She was looking after 2 kids ages 7 and 11 years old. She does all the household chores, laundry, and cooking. Her employer left Singapore on 15 July 2021.
Employer 5 FOM MARCH 2020 TO FEB 2021 - She was working for a Chinese family and staying in the condo. She was looking after 4 and 6 years old kids. She did the normal job of a helper. She tried to stay and would like to finish her contract but because the employer always shouts at her, it was an unhealthy environment for her, so she requested to transfer. ( employer is always very hot temper) shouts.
Employer 4 FROM FEB 2019 TO MAR 2020 - She was working for an Indian family in a condo. She was looking after 4 years old and newborn. She claimed that she worked from 7:00 am to 2:00 am. The Agency fulled her out and helped her to transfer
Employer 3 FROM DEC 2018 TO DEC 2019 - She was under her madam's name and they were staying in a condo. Moved to Australia. with a good referenced letter.
Employer 2 FROM JULY 2015 TO DEC 2018 - She was working for a Chinese family in a 5-story. She was looking after 9 months old and 3 years. She also did the household chore, laundry, and cooking. She was transferred to her madam's name because Sir was assigned to work in another country. with a good referenced letter below:
To Whom it May Concern:
We have employed Jennifer Salen Belches for almost 4 years. She has been with us from the time we
came to Singapore with our two young boys. I'm sure you are wondering why we are letting her go
suddenly only just after renewing her passport and her work pass, but we decided that we no longer
need two helpers as our boys are at school full-time and we would like to try cut costs.
She has been one of two helpers we employed as both my husband and myself work full-time and
our youngest son was still at home and needed more one-on-one care. Jen's was employed to cook
and do generally cleaning. Our other helper looks after the boys and helps with the cleaning and
ironing. I tried to ensure there was an equal split in workload. I do have to say that Jen's cleaning is
excellent and she is a diligent and hard worker.
Although her cooking skills were not what we were used to when she first started, she quickly learnt
and has become an excellent cook. She can cook many Asian and Western meals. I have allowed Jen
to create weekly menus for our family and although she can do this and had access to many recipes
and books, she still does need guidance to ensure she creates a variety of meals each week.
If you ever want to consider employing a second helper, Jen has never shown anything but mutual
respect towards our current helper. Although there may be some squabbles (which is normal) they
do get along very well. For this we are very grateful.
She currently receives $650 a month with another $150 for food. On top of this we buy her
toiletries, medicine, coffee, and sugar. She also has access to all the sauces in the kitchen to cook
whatever meals she wishes. From time to time I bought extra snacks and on the odd occasion meals
for both her and my other helper. They share a generous sized room with a large enough area to sit
and relax in. It has always been important to us that whomever we employ feel comfortable. She
takes Sundays off because she goes to church but is usually home by 10pm latest. I have never had
an issue with her coming back later than this. She was sent home at the end of her first contract and
we paid to let her go home for her son's graduation in the middle of her second contract as this is
an important milestone in a parent's and child's life. Particularly as she is a single mum.
We have never hesitated to leave her on her own while we have been away, never hesitated to leave
her alone with our young boys, and have never not thought of her as part of our family.
Regards,
Tamana Chanrai-Hills
Employer 1 FROM JUNE 2012 TO JUL 2015 -she was working for a Chinese family in a bungalow. She was looking after 4, 6, and newborns. She did all the chores, including cooking and marketing. The employer got divorced and has a financial issue. Worked for 3 years.
To arrange an interview, please reach us through WhatsApp: LINA at 82463140 or BINGLE at 93715033
Thank you!
Maid Agency: AATAS EMPLOYMENT AGENCY
(License No.: 98C2940)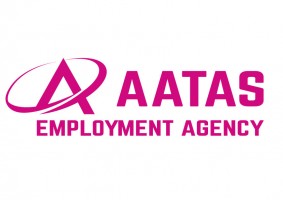 Address:
545 Orchard Road,Next to Hilton Hotel,
#06-14 Far East Shopping Centre,
Singapore 238882
Tel:
6737 8681
Email:
aatas@aatas.com.sg


Contact Person:
Bing / Lina
Handphone:
9371 5033 / 8246 3140 / 91392292/ 67378681
Website:
www.aatas.com.sg
Office Hour:
Monday-Friday : 10:00am to 7:00pm
Saturdays : Closed
Sundays : 10:00am to 4:00pm
Closed on Public Holidays

Last updated on 07-08-2022.
Maid Agency:
AATAS EMPLOYMENT AGENCY
Contact Person:
Bing / Lina
Phone:
9371 5033 / 8246 3140 / 91392292/ 67378681
Contact Maid Agency Regarding JENNIFER SALEN