| | |
| --- | --- |
| Maid Name: | Mary May Rizada |
| Nationality: | Filipino maid |
| Experience: | Ex-Singapore maid |
| Language: | English: (Good) |
| Place Of Birth: | |
| Height: | |
| Weight: | |
| Religion: | |
| Marital Status: | |
| Number of Children: | |
| Siblings | |
| Expected Salary | |
| Education: | |
| Off-days: | |
| Language: | |
| From | To | Country | Employer | Main Duties | Remark |
| --- | --- | --- | --- | --- | --- |
| 2018 | 2021 | Singapore | CHINESE EMPLOYER | 2018 to 2022 February, She is working for a Chinese family, living in 3 storey house, serving for 6 people, 2 couples, grandparents. madam and sir and 2 grown-up children ages 18 and 21 years ( both boys), her duties are all-around cleaning, ironing, laund | She is completing the contract on February 20. She is not looking for a new family. |
| 2016 | 2018 | Singapore | INDIAN EMPLOYER | Dec 2017 to 28 Feb 2018, She worked for an Indian family, staying in a condo 3 bedroom apartment, She serve four 4 people ( a couple and 2 children ages8 and 10 years old, plus housework, cooking, and grocery shopping, | unfortunately, the employer returns her to the agency because she does not know how to cook. Indian |
| Areas of Work | Willingness | Experience | Evaluation | Comments |
| --- | --- | --- | --- | --- |
| Care of infants/children | | 4 | | |
| Care of elderly | | 4 | | |
| Care of disabled | | | | |
| General housework | | 4 | | |
| Cooking | | 4 | | |
| Language Skill: English, Tagalog | | 4 | | |
| Other Skill: CLEANING | | 4 Year(s) | | |
Mary May is a 33-year-old high school graduate, single, and she has 6 siblings back in the province Philippines. She wants to work in Singapore because she wants to continue supporting her family, especially her parents. She also wants to earn money for her own future. Mary May has working experienced in Singapore for 5 years. She worked for a Chinese family and an Indian family.
Employer 3 12/12/2021 15/11/2022 - She was working for an Indian family in an HDB. She was looking after 2 kids ages 2 and 4 years old. She did all the household chores, laundry, and cooking. She loves kids. There was an incident that, which she brought the kids down to the playground and there was another helper who works for her employer's friend, who offered a cake for the children and she allowed the children to eat. The Madam was so angry and did not allow her to hear her reason and straight-away sent her home.
Employer 2 28/02/2018 24/11/2021- She was working for a Chinese family, living in 3 storey house, serving 6 people, a couple, and grandparents. Madam and Sir and 2 grown-up children ages 18 and 21 years ( both boys), her duties are all-around cleaning, ironing, laundry, cooking, and grocery shopping, washing the car. taking care of the fish pond and gardening. She worked for them for almost 4 years and she decided to look for another family for a change.
Employer 1 16/12/2017 28/02/2018 - She worked for an Indian family, staying in a condo 3-bedroom apartment. She served four 4 people (a couple and 2 children ages 8 and 10 years old), plus housework, cooking, and grocery shopping. Unfortunately, the employer returned her to the agency because she does not know how to cook. Indian food.
To arrange an interview, please reach us through WhatsApp: LINA at 82463140 or BINGLE at 93715033
Maid Agency: AATAS EMPLOYMENT AGENCY
(License No.: 98C2940)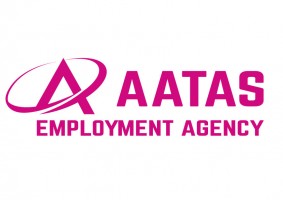 Address:
545 Orchard Road,Next to Hilton Hotel,
#06-14 Far East Shopping Centre,
Singapore 238882
Tel:
6737 8681
Email:
aatas@aatas.com.sg


Contact Person:
Bing / Lina
Handphone:
9371 5033 / 8246 3140 / 91392292/ 67378681
Website:
www.aatas.com.sg
Office Hour:
Monday-Friday : 10:00am to 7:00pm
Saturdays : Closed
Sundays : 10:00am to 4:00pm
Closed on Public Holidays

Last updated on 18-09-2023.
Maid Agency:
AATAS EMPLOYMENT AGENCY
Contact Person:
Bing / Lina
Phone:
9371 5033 / 8246 3140 / 91392292/ 67378681
Contact Maid Agency Regarding Mary May Rizada