| | |
| --- | --- |
| Maid Name: | Cynthia Lacanaria |
| Nationality: | Filipino maid |
| Experience: | Ex-Singapore maid |
| Language: | English: (Good) |
| Place Of Birth: | |
| Height: | |
| Weight: | |
| Religion: | |
| Marital Status: | |
| Number of Children: | |
| Siblings | |
| Expected Salary | |
| Education: | |
| Off-days: | |
| Language: | |
| From | To | Country | Employer | Main Duties | Remark |
| --- | --- | --- | --- | --- | --- |
| 2019 | 2022 | Singapore | CHINESE FAMILY | 2018 to 2020 Work in Hongkong-- same family up to present 08/03/2020 Working here in Singapore until now 2022 working for a Chinese family staying in an apartment, She is serving for 5 people, a couple, one granny ages 70 years old, and 2 children ages 4 a | she is now looking for a new employer because Cynthia's current employer is leaving for good. |
| Areas of Work | Willingness | Experience | Evaluation | Comments |
| --- | --- | --- | --- | --- |
| Care of infants/children | | 4 | | |
| Care of elderly | | | | |
| Care of disabled | | | | |
| General housework | | 4 | | |
| Cooking | | 4 | | |
| Language Skill: English and tagalog | | 10+ | | |
| Other Skill: INFANT AN CHILDCARE | | 4 Year(s) | | |
Cynthia is 40 years old, a high school graduate married with 2 children ages 19 and 15 years old, She took care of them when they were born. when she was in high school her parents taught them how to survive in poverty, prepare them how to be hardworking, like start learning early how to cook, clean, wash clothes by hand, and go to the farm to fish and farm to earn money. She was not able to continue studying in college because of financial problems, she has 7 siblings back in the Philippines, life was not easy so she went abroad to work, at first she worked in Hong Kong and then her current employer brought her here to Singapore, She has been working for them here since then until now but unfortunately, her employer is leaving for good.
2018 to 2020-- She worked in Hongkong-- the same family up to the present, The family moved to Singapore from
08/03/2020 until now 2022 working for a Chinese family staying in an apartment, She is serving 5 people, a couple, one granny ages 70 years old, and 2 children ages 4 and a newborn baby She takes care of the children like her own children, Her duties are to take care of the children in their daily activities, cooking their food, bringing the children to the playground, bathing, feeding bring them to the park for a walk. Her secondary duties are all housework like cleaning, washing clothes, ironing, cooking, going to the market to buy all needed for the kitchen, washing the car, and many more.
she is now looking for a new employer because Cynthia's current employer is leaving for good.
To arrange an interview, please reach us through email: aatas@aatas.com.sg OR
WhatsApp: LINA at 82463140, or BINGLE at 93715033.
Maid Agency: AATAS EMPLOYMENT AGENCY
(License No.: 98C2940)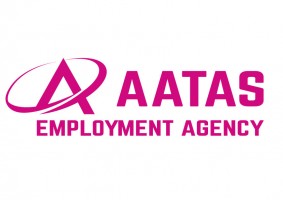 Address:
545 Orchard Road,Next to Hilton Hotel,
#06-14 Far East Shopping Centre,
Singapore 238882
Tel:
6737 8681
Email:
aatas@aatas.com.sg


Contact Person:
Bing / Lina
Handphone:
9371 5033 / 8246 3140 / 91392292/ 67378681
Website:
www.aatas.com.sg
Office Hour:
Monday-Friday : 10:00am to 7:00pm
Saturdays : Closed
Sundays : 10:00am to 4:00pm
Closed on Public Holidays

Last updated on 13-05-2022.
Maid Agency:
AATAS EMPLOYMENT AGENCY
Contact Person:
Bing / Lina
Phone:
9371 5033 / 8246 3140 / 91392292/ 67378681
Contact Maid Agency Regarding Cynthia Lacanaria