| | |
| --- | --- |
| Maid Name: | MARSELINA NGONGO |
| Nationality: | Indonesian maid |
| Experience: | Transfer maid |
| | Indonesian Transfer maid |
| Language: | English: (Good) |
| Place Of Birth: | |
| Height: | |
| Weight: | |
| Religion: | |
| Marital Status: | |
| Number of Children: | |
| Siblings | |
| Expected Salary | |
| Education: | |
| Off-days: | |
| Language: | |
| From | To | Country | Employer | Main Duties | Remark |
| --- | --- | --- | --- | --- | --- |
| 2022 | 2022 | Singapore | Singaporean Chinese | Employer 5: February and up to now - She is temporarily employed by a Chinese family who was their Filipino helper went back to the Philippines to get married, Her duties are to take care of the children, do housework, cooking, and do grocery shopping. | The Filipino helper is coming back soon on April 30 so she will be released on that day April 30. |
| 2020 | 2022 | Singapore | Korean Family | Employer 4 04/01/2020 to 2022 February - Worked for Korean family stayed in condo apartment with 3 bedroom, She serves a couple but ( sir) seldom comes here in Singapore, Employer has children 6 and 4 years old, Marcelina's duties are all around housewo | Reason: She completed the contract, Extended, She is taken to start work with a Chinese family start |
| 2016 | 2019 | Singapore | CHINESE EMPLOYER | Employer 3 19/03/2016 28/11/2019 -- Chinese family, stayed in an HDB apartment, with 3 bedrooms and 2 toilets serve a couple with 2 children, ages 7 months girls, a 1-year-old boy, her duties were to take care of the children, housework, cooking, and grann | She completed the contract and went back home first to Indonesia. |
| 2012 | 2014 | Singapore | Chinese family | Employer 1 11/01/2012 06/08/2014-- Chinese family, staying in HDB apartment, with 2 couple( mam and sir, granny and grandpa), 2 sisters of the employer who were both working and 2 children ( twins baby both girls, and 3 cats, her duties were all around, co | Reason: She worked for 2 years and 6 months, She went back to Indonesia first to rest. |
| Areas of Work | Willingness | Experience | Evaluation | Comments |
| --- | --- | --- | --- | --- |
| Care of infants/children | | 6 | | |
| Care of elderly | | | | |
| Care of disabled | | | | |
| General housework | | 9 | | |
| Cooking | | 9 | | |
| Language Skill: English and Bahasa | | 10 | | |
| Other Skill: baby care | | 9 Year(s) | | |
Marselina is 34 years old, a high school graduate, single, She is a catholic in her religion, She has 8 siblings and has 6 brothers and 3 sisters, She is the number 4 among them. Marcelina is very suitable for baby care and children, Experienced with her previous and current employer. She is an independent and responsible worker.
She is soft-spoken and very polite and respectful too.
She said she can cook Chinese, Korean and some Japanese food able to follow recipes on youtube.
Some of the dishes she can cook are Kimbap, sweet and sour chicken, pork, Salmona, and radish dishes Tufo with broccoli, meat with broccoli, many kinds of meat and fish soup, She can also cook many Indonesian dishes.
Employer 5: February and up to now - She is temporarily employed by a Chinese family who was their Filipino helper went back to the Philippines to get married, Her duties are to take care of the children, do housework, cooking, and do grocery shopping. The Filipino helper is coming back soon on April 30 so she will be released on that day April 30.
Employer 4 04/01/2020 to 2022 February -
Worked for Korean family stayed in condo apartment with 3 bedroom, She serves a couple but ( sir) seldom comes here in Singapore, Employer has children 6 and 4 years old, Marcelina's duties are all around housework, taking care of the children, assist on all the children's activities like Balley, music classes and tuition classes, sending and fetching children to and from to the school, cooking, grocery shopping :
Reason: She completed the contract, Extended, She is taken to start work with a Chinese family starting work on January 22, 2022.
Maselina IN ON EMPLOYMENT for 3 to 4 months, She replace one Filipino who is going back to the Philippines to get married, and then when the Filipino comes back then she can be transferred maybe April or May 2022
Employer 3 19/03/2016 28/11/2019 -- Chinese family, stayed in an HDB apartment, with 3 bedrooms and 2 toilets serve a couple with 2 children, ages 7 months girls, a 1-year-old boy, her duties were to take care of the children, housework, cooking, and granny helps to go to the market. She completed the contract and went back home first to Indonesia.
Employer 2 26/11/2014 05/01/2016 -- She worked for a Chinese family staying HDB apartment with 3 bedrooms serving a couple and 3 children ages newborn baby, 1 and 3 years old, her duties were to take care of the children, housework with the supervision of granny, ( granny comes every day and goes back in the evening) help granny to cook, and help granny to keep the veggies and meat and fish to the fridge. She works for one year and 6 months because not have enough rest, sleep, and food. She works for 1 year and 7 months.
Employer 1 11/01/2012 06/08/2014-- Chinese family, staying in HDB apartment, with 2 couple( mam and sir, granny and grandpa), 2 sisters of the employer who were both working and 2 children ( twins baby both girls, and 3 cats, her duties were all around, cooking, marketing, and washing the car once a week. Reason: She worked for 2 years and 6 months, She went back to Indonesia first to rest.
To arrange an interview pls call, 82463140/91392292 Lina or 93715033 Bing through Whatsapp
Maid Agency: AATAS EMPLOYMENT AGENCY
(License No.: 98C2940)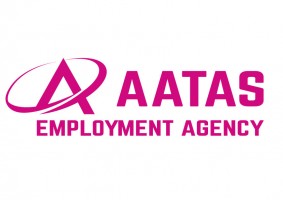 Address:
545 Orchard Road,Next to Hilton Hotel,
#06-14 Far East Shopping Centre,
Singapore 238882
Tel:
6737 8681
Email:
aatas@aatas.com.sg


Contact Person:
Bing / Lina
Handphone:
9371 5033 / 8246 3140 / 91392292/ 67378681
Website:
www.aatas.com.sg
Office Hour:
Monday-Friday : 10:00am to 7:00pm
Saturdays : Closed
Sundays : 10:00am to 4:00pm
Closed on Public Holidays

Last updated on 13-05-2022.
Maid Agency:
AATAS EMPLOYMENT AGENCY
Contact Person:
Bing / Lina
Phone:
9371 5033 / 8246 3140 / 91392292/ 67378681
Contact Maid Agency Regarding MARSELINA NGONGO