| | |
| --- | --- |
| Maid Name: | SOFIA MANUEL |
| Nationality: | Filipino maid |
| Experience: | Ex-Middle East maid |
| Language: | English: (Good) |
| Place Of Birth: | |
| Height: | |
| Weight: | |
| Religion: | |
| Marital Status: | |
| Number of Children: | |
| Siblings | |
| Expected Salary | |
| Education: | |
| Off-days: | |
| Language: | |
| From | To | Country | Employer | Main Duties | Remark |
| --- | --- | --- | --- | --- | --- |
| 2019 | 2021 | Qatar | Qatary FAMILY | 2019-2021-- Work in Doha Qatar, serve a Qatari family living in a bog house, she served for 5 people ( a couple and 3 children ages 11,6,2 years old, her duties were to take care of the children, housework, cleaning, ironing, laundry, cooking and washing t | She has completed her 2 years contract, went back to the Philippines so that she can apply to work i |
| 2015 | 2019 | United Arab Emirates | Arabic family | 2016- to 2019 Work in Saudi Arabia, Serving an Arabic family. serve a couple with 4children ages 25,22,18,9. Her duties were cooking, all around housework, like ironing, laundry, cleaning tidy up the beds, washing and cleaning the toiles, and attending to | she has completed her contract and extended it for a year, then she went back to the Philippines |
Sofia is 39 years old, a high school graduate, married with 4 children ages 18,15,11,9. She took care of her 4 children when they were born, Sofia lives in the village of Isabela Philippines and those people believe that those people who live here are very hardworking because they are a farmer.
When she was younger she use to help in taking care of relatives' children, learned how to cook from her mother and also doing all the housework like washing clothes, ironing, sweeping the back year and all around the house, She also fetch water from the well.
Sofie is mature, motherly, and confident in cooking Filipino dishes and should be able to follow recipe books through youtube and recipe books,
2016- to 2019 Work in Saudi Arabia, Serving an Arabic family. serve a couple with 4children ages 25,22,18,9. Her duties were cooking, all around housework, like ironing, laundry, cleaning tidy up the beds, washing and cleaning the toiles, and attending to guests washing the car. she has completed her contract and extended it for a year, then she went back to the Philippines.
2019-2021-- Work in Doha Qatar, serve a Qatari family living in a bog house, she served for 5 people ( a couple and 3 children ages 11,6,2 years old, her duties were to take care of the children, housework, cleaning, ironing, laundry, cooking and washing the car. She has completed her 2 years contract, went back to the Philippines so that she can apply to work in Singapore for a better salary.
She is okay to work with one day off a month with compensation,
She will be available for employment in 6 to 8 weeks.
To arrange an interview, please reach us through WhatsApp: LINA at 82463140, 9139292 at 97158867, or BINGLE at 93715033
Maid Agency: AATAS EMPLOYMENT AGENCY
(License No.: 98C2940)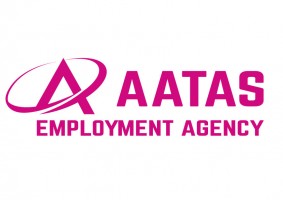 Address:
545 Orchard Road,Next to Hilton Hotel,
#06-14 Far East Shopping Centre,
Singapore 238882
Tel:
6737 8681
Email:
aatas@aatas.com.sg


Contact Person:
Bing / Lina
Handphone:
9371 5033 / 8246 3140 / 91392292/ 67378681
Website:
www.aatas.com.sg
Office Hour:
Monday-Friday : 10:00am to 7:00pm
Saturdays : Closed
Sundays : 10:00am to 4:00pm
Closed on Public Holidays

Last updated on 23-06-2022.
Maid Agency:
AATAS EMPLOYMENT AGENCY
Contact Person:
Bing / Lina
Phone:
9371 5033 / 8246 3140 / 91392292/ 67378681
Contact Maid Agency Regarding SOFIA MANUEL