| | |
| --- | --- |
| Maid Name: | MARITES PINEDA |
| Nationality: | Filipino maid |
| Experience: | New maid |
| Language: | English: (Good) |
| Place Of Birth: | |
| Height: | |
| Weight: | |
| Religion: | |
| Marital Status: | |
| Number of Children: | |
| Siblings | |
| Expected Salary | |
| Education: | |
| Off-days: | |
| Language: | |
| From | To | Country | Employer | Main Duties | Remark |
| --- | --- | --- | --- | --- | --- |
| 2002 | 2008 | Philippines | HOME TOWN | 2002 to 2008 She worked as a cook, She cook food for patients in the hospital ( Philippines ) | She has completed a contract for 2 years. |
| 2008 | 2015 | Philippines | FILIPINO / CHINESE F | 2008 to 2015 She worked as a helper in Manila and took care of 3 children ages 7,5 old at 3 yrs old, Her duties are preparing them for school in the morning, assisting them with all they need, sending and fetching them from school, cooking, washing clot | She completed 7 years and went back to her province. |
| 2015 | 2022 | Philippines | at home | 2015 to 2022-- Working from home, selling cook food at the same time she does all the housework and takes care of the children | |
| Areas of Work | Willingness | Experience | Evaluation | Comments |
| --- | --- | --- | --- | --- |
| Care of infants/children | | 10 | | |
| Care of elderly | | | | |
| Care of disabled | | | | |
| General housework | | 10 | | |
| Cooking | | 10 | | |
| Language Skill: English and tagalog | | 10 | | |
| Other Skill: babycare and childcare | | 10 Year(s) | | |
Marites F.Pineda is 43 years old and was born on March 24, 1979. She is a high school graduate married with 3 children ages 21,18, and 13. She took care of her 3 children when they were newborns.,
Marites is suitable for taking care of newborns and young children, She is also suitable for taking care of the elderly, She is a mature and independent worker.
Marites likes and has a passion for cooking: please see all the dishes that she can cook and you may request photos of those foods/dishes that she can cook. Spaghetti sauce with ground beef, Carbonara, Creamy garlic chicken pasta, Baked creamy lasagna Shanghai, Beef mechado, Beef stew with tomato sauce Maha, Blanca, Fruit jelly, Leche flan, bake ube Leche flan
Crema de fruit, Baked macaroni, Roasted chicken, Chicken curry, Chicken caldereta.Chicken hamonado Etc.
Beef menu,Beefsteak,Beef brisket,Beef broccoli,Beef caldereta
Beef burger steak, Beef Mongolian, Beef Tapa, Pork menu: Pork steak, Pork hamonado, Sweet and sour pork, Garlic butter pork, Pork, sisig, fried pork chop, Pork estofado, Pork afritada, and seafood menu: Spicy shrimp and crabs, Fish fillet battered shrimp with garlic, Seafood chop suey, Cajun seafood, Sweet and sour fried fish, And etc.
When Marites was 20 years old, she worked as a nanny for 3 children, they are 3,5 and 7 yrs old, after two years of being a nanny, She decided to leave her work to get married, and from there she devoted her time as a housewife for many years when her children grew up decided to work as a market vendor from 2019 up to now 2022.
2002 to 2008 She worked as a cook, She cook food for patients in the hospital ( Philippines ) She has completed a contract for 2 years.
2008 to 2015 She worked as a helper in Manila and took care of 3 children ages 7,5 old at 3 yrs old, Her duties are preparing them for school in the morning, assisting them with all they need, sending and fetching them from school, cooking, washing clothes, ironing, cleaning, and grocery shopping. She completed 7 years and went back to her province.
2015 to 2022-- Working from home, selling cook food at the same time she does all the housework and takes care of the children
To arrange an interview, please reach us through WhatsApp: LINA at 82463140, 91392292, or BINGLE at 93715033
Maid Agency: AATAS EMPLOYMENT AGENCY
(License No.: 98C2940)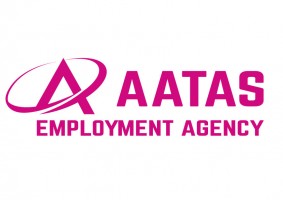 Address:
545 Orchard Road,Next to Hilton Hotel,
#06-14 Far East Shopping Centre,
Singapore 238882
Tel:
6737 8681
Email:
aatas@aatas.com.sg


Contact Person:
Bing / Lina
Handphone:
9371 5033 / 8246 3140 / 91392292/ 67378681
Website:
www.aatas.com.sg
Office Hour:
Monday-Friday : 10:00am to 7:00pm
Saturdays : Closed
Sundays : 10:00am to 4:00pm
Closed on Public Holidays

Last updated on 26-06-2022.
Maid Agency:
AATAS EMPLOYMENT AGENCY
Contact Person:
Bing / Lina
Phone:
9371 5033 / 8246 3140 / 91392292/ 67378681
Contact Maid Agency Regarding MARITES PINEDA