| | |
| --- | --- |
| Maid Name: | JOJETTE C. PASION |
| Nationality: | Filipino maid |
| Experience: | Transfer maid |
| | Filipino Transfer maid |
| Language: | English: (Good) |
| Place Of Birth: | |
| Height: | |
| Weight: | |
| Religion: | |
| Marital Status: | |
| Number of Children: | |
| Siblings | |
| Expected Salary | |
| Education: | |
| Off-days: | |
| Language: | |
| From | To | Country | Employer | Main Duties | Remark |
| --- | --- | --- | --- | --- | --- |
| 2018 | 2022 | Kuwait | ARABIAN FAMILY | 2018 to 2022 She works in Kuwait January 2 stories with 4 bedrooms (big) and 5 toilets serve a couple and 4 children ages 13, 8, and (3 years old twins) She was in charge of all the housework taking care of the children like preparing their meals 3 times | She completed her contract, Joy did not extend her stay anymore because for 3 years she has no rest |
| Areas of Work | Willingness | Experience | Evaluation | Comments |
| --- | --- | --- | --- | --- |
| Care of infants/children | | 3 | | |
| Care of elderly | | | | |
| Care of disabled | | | | |
| General housework | | 3 | | |
| Cooking | | 3 | | |
| Language Skill: English, Tagalog | | 10 | | |
| Other Skill: COOKING | | 3 Year(s) | | |
JOJETTE C. PASION ( Joy) is 38 years old, a high school graduate, a single mother with one daughter ages 18 years old now, She would like to give her a good education this is why she want to work in Singapore to work as a Domestic helper and a nanny.
Joy is very experienced in taking care of of newborn baby , She is very suitable in childcare and taking care of infant.
One good thing about Joy is she can cook Arabic, Filipino dishes and can follow recipe books because cooking is also her favorite thing to do (she likes cooking.) sample of her Arabic cooking are Macaronia,Salata,Shourba soup,Meatballs, and many Filipino dishes likeAdobo,sinigang na isda at baboy,chopsuey,stir fry broccoli
JOJETTE C. PASION( Joy) mature, motherly, responsible and a good cook,speaks well
2018 to 2022 She works in Kuwait January 2 stories with 4 bedrooms (big) and 5 toilets serve a couple and 4 children ages 13, 8, and (3 years old twins)
She was in charge of all the housework taking care of the children like preparing their meals 3 times a day, preparing the school uniforms, their lunch box and also sending and fetch them from the bus stop, and also accompany them to their school activities. She is also in charge of the laundry ironing and cleaning the whole house.
She completed her contract, Joy did not extend her stay anymore because for 3 years she has no rest days (meaning no days off) She is willing not to take a day off with compensation but not to the extend to have no off days off at least one day off.
To arrange an interview, please reach us through WhatsApp: LINA at 82463140 / 91392292, /67378681 or BINGLE at 93715033
Maid Agency: AATAS EMPLOYMENT AGENCY
(License No.: 98C2940)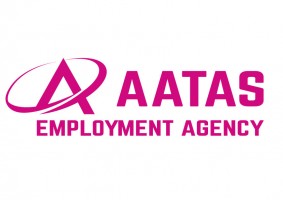 Address:
545 Orchard Road,Next to Hilton Hotel,
#06-14 Far East Shopping Centre,
Singapore 238882
Tel:
6737 8681
Email:
aatas@aatas.com.sg


Contact Person:
Bing / Lina
Handphone:
9371 5033 / 8246 3140 / 91392292/ 67378681
Website:
www.aatas.com.sg
Office Hour:
Monday-Friday : 10:00am to 7:00pm
Saturdays : Closed
Sundays : 10:00am to 4:00pm
Closed on Public Holidays

Last updated on 23-06-2022.
Maid Agency:
AATAS EMPLOYMENT AGENCY
Contact Person:
Bing / Lina
Phone:
9371 5033 / 8246 3140 / 91392292/ 67378681
Contact Maid Agency Regarding JOJETTE C. PASION