| | |
| --- | --- |
| Maid Name: | HNIN EI KHAING |
| Nationality: | Myanmar maid |
| Experience: | Transfer maid |
| | Myanmar Transfer maid |
| Language: | English: (Little) |
| Place Of Birth: | |
| Height: | |
| Weight: | |
| Religion: | |
| Marital Status: | |
| Number of Children: | |
| Siblings | |
| Expected Salary | |
| Education: | |
| Off-days: | |
| Language: | |
| From | To | Country | Employer | Main Duties | Remark |
| --- | --- | --- | --- | --- | --- |
| 2014 | 2022 | Myanmar | FOOD stall | March 25 to April 6-- She is in Singapore, working for a Chinese family staying in an HDB apartment, She is serving a couple and another elderly couple who are in their seventies, plus 2 children aged 13 and 9 years old, her duties are cooking, cleaning, w | Reason for Transfer: Her English is not up to the expectation of the employer. Hnin is available fo |
| 2022 | 2022 | Singapore | Chinese family | March 25 to April 6, 2022 -- She is in Singapore, working for a Chinese family staying in an HDB apartment, She is serving a couple and another elderly couple who are in their seventies, plus 2 children aged 13 and 9 years old, her duties are cooking, clea | Reason for Transfer: Her English is not up to the expectation of the employer. Hnin is available fo |
| 2022 | 2022 | Singapore | CHINESE EMPLOYER | April to June 2022-- Working for Chinese family staying in a condo apartment, serving a couple, one granny and 2 children between 5 to 8 years old her duties includes taking care of the children, doing all the house work and assist granny in cooking and ma | She is now working for 2 month but employer finds her too quite for the children, She can now unders |
| Areas of Work | Willingness | Experience | Evaluation | Comments |
| --- | --- | --- | --- | --- |
| Care of infants/children | | 5 | | |
| Care of elderly | | | | |
| Care of disabled | | | | |
| General housework | | 5 | | |
| Cooking | | 5 | | |
| Language Skill: English, Myanmar | | 10 | | |
| Other Skill: COOKING | | 5 Year(s) | | |
Hnin is 23 years old, a high school graduate, married with 1 son age 5 years old, her family lives in the province of KAOLIN, MYANMAR,
Hnin is a good helper, She likes cooking, in fact, has tried her Myanmar spicy dishes and has good taste, She likes to take care of young children, she has experience in taking care of newborns to her own son too.
from Jan 2014 to Dec 2022- Previously in Myanmar, she was working as a food service in their family food stall/ Business-cooking and preparing a variety of traditional meals -buying groceries and necessities for the following days-keeping the kitchen clean and orderly-washing the dishes, and helping in cooking.
March 25 to April 6, 2022 -- She is in Singapore, working for a Chinese family staying in an HDB apartment, She is serving a couple and another elderly couple who are in their seventies, plus 2 children aged 13 and 9 years old, her duties are cooking, cleaning, washing and help granny in grocery shopping, She is now looking for a new family, Reason for Transfer: Her English is not up to the expectation of the employer.
April to June 2022-- Working for Chinese family staying in a condo apartment, serving a couple, one granny and 2 children between 5 to 8 years old her duties includes taking care of the children, doing all the house work and assist granny in cooking and marketing. She is now working for 2 month but employer finds her too quite for the children, She can now understand and speak English, She is available for employment anytime. Employer give comments that she has a good attitude
To arrange an interview pls call, 82463140/91392292 Lina or 93715033 Bing through Whatsapp
Maid Agency: AATAS EMPLOYMENT AGENCY
(License No.: 98C2940)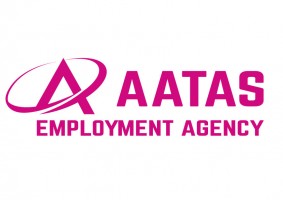 Address:
545 Orchard Road,Next to Hilton Hotel,
#06-14 Far East Shopping Centre,
Singapore 238882
Tel:
6737 8681
Email:
aatas@aatas.com.sg


Contact Person:
Bing / Lina
Handphone:
9371 5033 / 8246 3140 / 91392292/ 67378681
Website:
www.aatas.com.sg
Office Hour:
Monday-Friday : 10:00am to 7:00pm
Saturdays : Closed
Sundays : 10:00am to 4:00pm
Closed on Public Holidays

Last updated on 06-07-2022.
Maid Agency:
AATAS EMPLOYMENT AGENCY
Contact Person:
Bing / Lina
Phone:
9371 5033 / 8246 3140 / 91392292/ 67378681
Contact Maid Agency Regarding HNIN EI KHAING