| | |
| --- | --- |
| Maid Name: | BLANCA PALMERO |
| Nationality: | Filipino maid |
| Experience: | Ex-Singapore maid |
| Language: | English: (Good) |
| Place Of Birth: | |
| Height: | |
| Weight: | |
| Religion: | |
| Marital Status: | |
| Number of Children: | |
| Siblings | |
| Expected Salary | |
| Education: | |
| Off-days: | |
| Language: | |
| From | To | Country | Employer | Main Duties | Remark |
| --- | --- | --- | --- | --- | --- |
| 2012 | 2022 | Singapore | Singaporean Chinese | Employer 1 29/06/2012 up to now 2022-Working for a Chinese family, staying in a condo apartment with 4 bedrooms, serving 3 people, a couple and granny, 98 years old, her duties include housework, cooking, grocery shopping, washing the car, and taking care | she is completing her contract for 10 years and she is looking for a new employer. She would like t |
| Areas of Work | Willingness | Experience | Evaluation | Comments |
| --- | --- | --- | --- | --- |
| Care of infants/children | | 10 | | |
| Care of elderly | | 5 | | |
| Care of disabled | | 5 | | |
| General housework | | 10 | | |
| Cooking | | 10 | | |
| Language Skill: English, Tagalog | | 10 | | |
| Other Skill: cleaning | | 10 Year(s) | | |
Blanca is 35 years old, a mother of a 14-year-old daughter, She is a high school graduate, and she has 6 siblings back in the Philippines, She has a big family so she still wants to work in Singapore to work so that she can support her daughter for her Studies studies and to helper her sisters and brothers financially.
Blanca is a happy person, has a good attitude, and has patience towards work,
She can cook Chinese dishes independently.
Bianca has been working from her Chinese employer for 10 years now, and it's about time to rest for a while and then come back later. she wants to find a new employer before she goes back to the Philippines.
Blanca is independent and honest
Employer 1 29/06/2012 up to now -Working for a Chinese family, staying in a condo apartment with 4 bedrooms, serving 3 people, a couple and granny, 98 years old, her duties include housework, cooking, grocery shopping, washing the car, and taking care of 5 years old granddaughter of the employer. she is completing her contract for 10 years and she is looking for a new employer.
She would like to find a new employer before she goes back to the Philippines.
To arrange an interview, please reach us through WhatsApp: LINA at 82463140, 91392292 or BINGLE at 93715033
Maid Agency: AATAS EMPLOYMENT AGENCY
(License No.: 98C2940)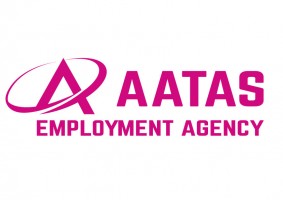 Address:
545 Orchard Road,Next to Hilton Hotel,
#06-14 Far East Shopping Centre,
Singapore 238882
Tel:
6737 8681
Email:
aatas@aatas.com.sg


Contact Person:
Bing / Lina
Handphone:
9371 5033 / 8246 3140 / 91392292/ 67378681
Website:
www.aatas.com.sg
Office Hour:
Monday-Friday : 10:00am to 7:00pm
Saturdays : Closed
Sundays : 10:00am to 4:00pm
Closed on Public Holidays

Last updated on 22-09-2022.
Maid Agency:
AATAS EMPLOYMENT AGENCY
Contact Person:
Bing / Lina
Phone:
9371 5033 / 8246 3140 / 91392292/ 67378681
Contact Maid Agency Regarding BLANCA PALMERO