| | |
| --- | --- |
| Maid Name: | QUINONEZA MARIETA BARBOSA |
| Nationality: | Filipino maid |
| Experience: | Transfer maid |
| | Filipino Transfer maid |
| Language: | English: (Good) |
| Place Of Birth: | |
| Height: | |
| Weight: | |
| Religion: | |
| Marital Status: | |
| Number of Children: | |
| Siblings | |
| Expected Salary | |
| Education: | |
| Off-days: | |
| Language: | |
| From | To | Country | Employer | Main Duties | Remark |
| --- | --- | --- | --- | --- | --- |
| 2012 | 2022 | Singapore | KOREAN FAMILY | Employer 5: 21/08/2012 to 2022-- Korean, condo, couple, 1 daughter 11 years old. , 2 small dogs, | employer is leaving for good |
| 2010 | 2012 | Singapore | Korean Family | Employer 4 23/08/2010 02/07/2012 -- Worked for Korean, condo, couple, 3 kids 14, 12, 9 years h/w | completed contract left good. |
| 2009 | 2010 | Singapore | KOREAN family | Employer 3 11/06/2009 02/07/2010 --Korean family, condo, couple 2 kids 5 and 1 year+, H/W cooking, grocery shopping, | employer left for good. |
| 2007 | 2009 | Singapore | | 2022 August up to date 2023 is working for an American family staying in a condo apartment, She is taking care of 10 years old daughter and a dog, her duties are all around like cleaning, laundry, ironing,  grocery shopping, bring the dog for a walk, play | Mayet is now working for four months but the chemistry between employer is not there, Mayet's person |
| Areas of Work | Willingness | Experience | Evaluation | Comments |
| --- | --- | --- | --- | --- |
| Care of infants/children | | 17 | | |
| Care of elderly | | | | |
| Care of disabled | | | | |
| General housework | | 17 | | |
| Cooking | | 17 | | |
| Language Skill: English, Tagalog | | 12 | | |
| Other Skill: COOKING | | 17 Year(s) | | |
Marieta ( Mayet nick name ) is 54 years old, married with 3 grown-up children ages  30, 24, and 23. She has been working in Singapore for more than 16 years already, but she still wants to work because She is still strong and healthy and she still wants to keep herself busy and earn money for her old age.
Mayet can cook well, especially Korean dishes. Western and Chinese, She is suitable for housework, cooking, and childcare. She is also suitable for taking care of pets.
Mayet's current employer is leaving for good in May, but if someone needs an urgent helper they can let her transfer anytime because the employer's daughter is big now and madam is not working, the employer doesn't want Mayet to lose the opportunity to have a good family.
2022 August up to date 2023 is working for a Turkish / British family staying in a condo apartment, She is taking care of 10 years old daughter and a dog, her duties are all around like cleaning, laundry, ironing,  grocery shopping, bring the dog for a walk, playing with the dog, bring the dog for grooming, playing with the 10 years old daughter, brining and  fetch the girl from the bus stop, washing the car and  run errands. Mayet is now working for four months but the chemistry between employer is not there, Mayet's personality is quite and but the girl prefers someone  who can talk to her more like a company, Mayet is suitable in cooking housework, I believe Mayet is suitable for an employer who likes someone quiet but attentive  and independent. WE know Mayet well, she has been under our agency placement  for long until her previous employers left for good.Mayet can be released anytime.            
Employer 5:  21/08/2012 to 2022-Worked for a Korean family staying in a condo apartment with 3 bedrooms and 3 toilets, serving a couple and 11 years old girl now, When she took care of her when she was less than 3 years old. Her duties are all around, housework, taking care of 2 small dogs, feeding, bathing, walking the dogs 3 times a day, playing with the dog, and sending the dog for grooming. She also prepares dog food, cooks 3 meals a day, and grocery shopping. She has been working for them for almost 12 years not but her employer is leaving for good, so she is now looking for a new employer. Her current employer has written a reference letter, please read below:
We have been in Singapore for more than 10 years but our family is relocating to France this June and we need to release her by early June, Marieta joined our family in August 2012, my wife is very picky and demanding regarding helpers so the fact that Murrieta has been with us for so long shows how much we value her.
She has looked after our daughter (toddler at the time and older now) and has performed diligently throughout her tenure.
She is particularly skilled in:
--Supervising children and caring for their needs, She enjoys caring for our daughter: bathing, dressing, feeding children, making her ready for school classes activities.
--- Performing housekeeping duties ( cleaning, laundry, Ironing)
-- cooking: she follows recipes and learns new ones, After working with us she can cook French ( I am French) and Korean ( my wife is Korean) particularly well among another cuisines, she cooks and plans all meals and grocery shopping.
--Walks, fee, cares for our 2 small dogs
-- She maintains a very high standard of cleanliness and hygiene
-- She is honest, polite, speaks perfect English, and never uses her phone while working
-- She is independent and proactive, she does not wait for instructions for her work.
-- She is a great common sense and is very energetic: while very discrete at the same time.
She showed great flexibility regarding her working hours, She is very reliable and able to make herself tune-up with the requirements of the family and children.
We can not emphasize enough how great of a helper Marieta has been and how blessed her family will be
Please feel free to contact us.
Employer 4 23/08/2010 02/07/2012 -- Worked for Korean, condo, couple, 3 kids 14, 12, 9 years, housework cooking and grocery shopping, has completed contract and employer left for good. left good.
Employer 3 11/06/2009 02/07/2010 --Korean family, condo, couple 2 kids 5 and 1 year+, housework. cooking, grocery shopping, employer left for good.
Employer 2 22/09/2007 11/06/2009---work for Finland family, condo, couple, 4 kids, 13, 8 and twins 9 months. H/W, cooking, employer left for good left for good
Employer 1 17/04/1993 28/02/1995--worked for a Chinese family, HDB 3 bedrooms apartment, couple and in child, 2 years old, housework, cooking and grocery shopping
To arrange an interview, please reach us through WhatsApp: LINA at 82463140,/91392292 or BINGLE at 93715033
Maid Agency: AATAS EMPLOYMENT AGENCY
(License No.: 98C2940)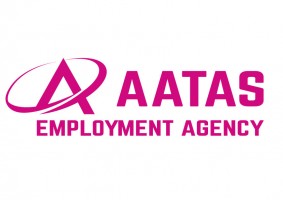 Address:
545 Orchard Road,Next to Hilton Hotel,
#06-14 Far East Shopping Centre,
Singapore 238882
Tel:
6737 8681
Email:
aatas@aatas.com.sg


Contact Person:
Bing / Lina
Handphone:
9371 5033 / 8246 3140 / 91392292/ 67378681
Website:
www.aatas.com.sg
Office Hour:
Monday-Friday : 10:00am to 7:00pm
Saturdays : Closed
Sundays : 10:00am to 4:00pm
Closed on Public Holidays

Last updated on 28-01-2023.
Maid Agency:
AATAS EMPLOYMENT AGENCY
Contact Person:
Bing / Lina
Phone:
9371 5033 / 8246 3140 / 91392292/ 67378681
Contact Maid Agency Regarding QUINONEZA MARIETA BARBOSA