| | |
| --- | --- |
| Maid Name: | DAISY MIE ENGUIO |
| Nationality: | Filipino maid |
| Experience: | New maid |
| Language: | English: (Good) |
| Place Of Birth: | |
| Height: | |
| Weight: | |
| Religion: | |
| Marital Status: | |
| Number of Children: | |
| Siblings | |
| Expected Salary | |
| Education: | |
| Off-days: | |
| Language: | |
| From | To | Country | Employer | Main Duties | Remark |
| --- | --- | --- | --- | --- | --- |
| 2014 | 2017 | Philippines | FILIPINO FAMILY | LOOKED AFTER A NEWBORN BABY, CLEANED THE HOUSE, COOKING AND MARKETING | SHE STARTED HER OWN FAMILY |
| 2019 | 2021 | Philippines | MULTIRICH FOOD COPR | PRODUCTION STAFF | FINISHED CONTRACT |
| Areas of Work | Willingness | Experience | Evaluation | Comments |
| --- | --- | --- | --- | --- |
| Care of infants/children | | 4 | | |
| Care of elderly | | | | |
| Care of disabled | | | | |
| General housework | | 4 | | |
| Cooking | | 4 | | |
| Language Skill: ENGLISH, TAGALOG | | MORE THAN | | |
| Other Skill: DOG, CAT, HAMSTER ETC | | 4 Year(s) | | |
DAISY IS 25 YEARS OLD SINGLE MOTHER OF 5 YEARS OLD BOY. SHE IS A HIGH SCHOOL GRADUATE. SHE IS RAISED IN THE PROVINCE AREA. HER PARENTS ARE BOTH FARMERS. SHE IS THE 11TH CHILD AMONGST THE 12 CHILDREN OF THE FAMILY. DUE TO POVERTY, SHE WASN'T ABLE TO FINISH HER EDUCATION. AFTER SHE GRADUATED FROM HIGH SCHOOL SHE WENT TO ANOTHER PROVINCE AND WORK AS A HELPER. SHE WORKED FOR 4 YEARS FOR A FILIPINO FAMILY, LOOKED AFTER A NEWBORN BABY, AND DID ALL THE HOUSEHOLD CHORES SUCH AS COOKING, LAUNDRY, AND MARKETING. SHE CAN COOK FILIPINO DISHES SUCH AS ADOBO, SINIGANG, TINOLA, AFRITADA, MENUDO, STIR FRY VEGATABLES, AND MANY MORE. SHE ALSO KNOWS TO COOK PASTA LIKE SPAGHETTI, CARBONARA, AND MACARONI. SHE IS INTO COOKING. SHE IS ALSO ABLE TO FOLLOW RECIPE BOOK. SHE LOVES BABIES AND TODDLERS TOO. SHE KNOWS HOW TO CHANGE DIAPERS, CHANGE CLOTHES, STERILISED THE BABY'S KINDS OF STUFFS, MAKE MILK, COOK AND FEED THE KIDS, BATHE AND PUT THE BABY TO SLEEP. SHE KNOWS HOW TO CLEAN THE HOUSE AND USE ELECTRIC APPLIANCES. SHE ALSO WORKED AS A PRODUCTION STAFF IN A FOOD PROCESSED COMPANY AND FINISHED HER CONTRACT. SHE WOULD LIKE TO WORK ABROAD FOR THE FUTURE OF HER SON AND TO GIVE HIM A BRIGHTER FUTURE.
To arrange an interview, please reach us through WhatsApp: LINA at 82463140,/91392292 or BINGLE at 93715033
Maid Agency: AATAS EMPLOYMENT AGENCY
(License No.: 98C2940)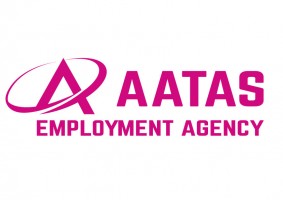 Address:
545 Orchard Road,Next to Hilton Hotel,
#06-14 Far East Shopping Centre,
Singapore 238882
Tel:
6737 8681
Email:
aatas@aatas.com.sg


Contact Person:
Bing / Lina
Handphone:
9371 5033 / 8246 3140 / 91392292/ 67378681
Website:
www.aatas.com.sg
Office Hour:
Monday-Friday : 10:00am to 7:00pm
Saturdays : Closed
Sundays : 10:00am to 4:00pm
Closed on Public Holidays

Last updated on 13-05-2022.
Maid Agency:
AATAS EMPLOYMENT AGENCY
Contact Person:
Bing / Lina
Phone:
9371 5033 / 8246 3140 / 91392292/ 67378681
Contact Maid Agency Regarding DAISY MIE ENGUIO