| | |
| --- | --- |
| Maid Name: | Eldriliza M.Paderna |
| Nationality: | Filipino maid |
| Experience: | Ex-Singapore maid |
| Language: | English: (Good) |
| Place Of Birth: | |
| Height: | |
| Weight: | |
| Religion: | |
| Marital Status: | |
| Number of Children: | |
| Siblings | |
| Expected Salary | |
| Education: | |
| Off-days: | |
| Language: | |
| From | To | Country | Employer | Main Duties | Remark |
| --- | --- | --- | --- | --- | --- |
| 2018 | 2022 | Singapore | KOREAN FAMILY | Employer 3 --16/05/2018 29/01/2021 Worked for  Korean , staying in a condo apartment after 2 years of working her employer moved to a bigger house landed  in 3 stories, She serve for ,2 adults ,2kids 3 and 5  years old, her duties were all around cleani | She has completed her contract and she decided to go back first to be with her family and start fres |
| 2014 | 2016 | Singapore | CHINESE FAMILY | Employer 2 07/05/2014 10/05/2016 -- Work for a Singaporean Chinese, living in a condo apartment , serve a couple and 1 son ages 21 years old son, At first when She was first time joined the employer helps to take care of 3 months baby and also serve anothe | She has completed her contract. |
| 2008 | 2010 | Singapore | CHINESE family |  Employer 1 18/12/2008 01/12/2010 Worked for Chinese  Singaporean   family lives in 4 stories ( landed house) , serve a couple and 2 children ages 13 and 15 years old plus one elderly at home, Her duties were all around cleaning, washing clothes, cookin | she has completed contract and went back to Philippines. |
| Areas of Work | Willingness | Experience | Evaluation | Comments |
| --- | --- | --- | --- | --- |
| Care of infants/children | | 7 | | |
| Care of elderly | | 1 | | |
| Care of disabled | | 1 | | |
| General housework | | 7 | | |
| Cooking | | 7 | | |
| Language Skill: ENGLISH AND FILIPINO | | 10 | | |
| Other Skill: cooking and childcare | | 7 Year(s) | | |
Eldriza is 37 years old, married with 2 children ages 15 and 10 years old, She took care of them when they were born. Eldriza is a humble person, responsible and honest, She work in Singapore for more than 7 years and she is currently back in the Philippines to be with her family, and now she is ready to work again in Singapore, she is confident in cooking in Asian like Filipino. Korean, Chinese, and other dishes, She can also follow recipe books.
Her experiences are below:
Employer 3 --16/05/2018 29/01/2021 Worked for  Korean, staying in a condo apartment after 2 years of working her employer moved to a bigger house landed in 3 stories, She serves for,2 adults,2kids 3 and 5  years old, her duties were all-around cleaning, laundry, ironing. washing the car, gardening, cooking, and grocery shopping, She has completed her contract and she decided to go back first to be with her family and start fresh.
Employer 2 07/05/2014 10/05/2016 -- Work for a Singaporean Chinese, living in a condo apartment , serving a couple and 1 son ages 21 years old son, At first when She was the first time joined the employer helps to take care of 3 months baby and also serve another couple ( the parents of the baby)  then after her the couple with the baby moved to their new house and then they hire another helper, She has completed her contract.
 Employer 1 18/12/2008 01/12/2010Worked for a Chinese  Singaporean family lives in 4 stories ( landed house), serve a couple and 2 children ages 13 and 15 years old plus one elderly at home, Her duties were all-around cleaning, washing clothes, cooking, gardening, grocery shopping and going to we market and to the grocery shop .she has completed contract and went back to the Philippines.
To arrange an interview, please reach us through WhatsApp: BINGLE at 93715033, LINA at 82463140/9132292
Maid Agency: AATAS EMPLOYMENT AGENCY
(License No.: 98C2940)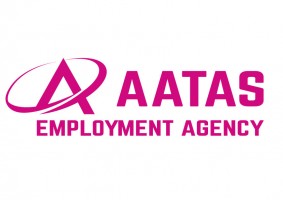 Address:
545 Orchard Road,Next to Hilton Hotel,
#06-14 Far East Shopping Centre,
Singapore 238882
Tel:
6737 8681
Email:
aatas@aatas.com.sg


Contact Person:
Bing / Lina
Handphone:
9371 5033 / 8246 3140 / 91392292/ 67378681
Website:
www.aatas.com.sg
Office Hour:
Monday-Friday : 10:00am to 7:00pm
Saturdays : Closed
Sundays : 10:00am to 4:00pm
Closed on Public Holidays

Last updated on 22-08-2022.
Maid Agency:
AATAS EMPLOYMENT AGENCY
Contact Person:
Bing / Lina
Phone:
9371 5033 / 8246 3140 / 91392292/ 67378681
Contact Maid Agency Regarding Eldriliza M.Paderna