| | |
| --- | --- |
| Maid Name: | Julita Labitad Mantilla |
| Nationality: | Filipino maid |
| Experience: | Transfer maid |
| | Filipino Transfer maid |
| Language: | English: (Good) |
| Place Of Birth: | |
| Height: | |
| Weight: | |
| Religion: | |
| Marital Status: | |
| Number of Children: | |
| Siblings | |
| Expected Salary | |
| Education: | |
| Off-days: | |
| Language: | |
| From | To | Country | Employer | Main Duties | Remark |
| --- | --- | --- | --- | --- | --- |
| 2015 | 2019 | Singapore | Singaporean Chinese | Worked for a Singapore Chinese family, living in HDB. serving 5 members of the family with 3 children ages 28, 25, and 20. Her duties were all-around marketing, cleaning, ironing, cooking, washing clothes, and also taking care of the dog. She takes care/a | She has completed her contract for 4 years |
| 2019 | 2022 | Singapore | Chinese family | She works for a family of 5 adults. she do well with household chores, laundy, ironing, preparing and cooking for the family. Do grocery as well in a weekly basis. | She is completing her contract soon and she does not wish to renew for another term |
| Areas of Work | Willingness | Experience | Evaluation | Comments |
| --- | --- | --- | --- | --- |
| Care of infants/children | | 20 | | |
| Care of elderly | | 3 | | |
| Care of disabled | | 0 | | |
| General housework | | 20 | | |
| Cooking | | 20 | | |
| Language Skill: ENGLISH AND FILIPINO | | | | |
| Other Skill: childcare and cooking | | 20 Year(s) | | |
Julita is a Filipina mother of 3 children ages 8, 19 & 20 respectively. She describes herself as a God-fearing, patient,Friendly and easy to follow instructions and can deliver the task properly and in timely manner.
Julita likes and has a passion for cooking: please see all the dishes that she can cook and you may request photos of those foods/dishes that she can cook. Spaghetti sauce with ground beef, Carbonara, Beef stew with tomato sauce, maha Blanca,
Crema de fruit, Chicken curry, Chicken caldereta.
Beef burger steak, Beef Tapa, Pork menu: Pork steak, Sweet and sour pork, fried pork chop, Pork afritada, and seafood menu: Fish fillet , Sweet and sour fried fish, brocoli soup,pumpkin soup And etc.
Employer 2 01/06/2019 up to date 2022--She has worked for her 1st employer, a Singapore Chinese family, living in HDB. serving 5 members of the family with 3 children ages 28, 25, and 20. Her duties were all-around marketing, cleaning, ironing, cooking, washing clothes, and also taking care of the dog. She takes care/assist of an elderly as well and finished two (2) contracts with them.
Employer 1 24/06/2015 01/06/2019-- Her 2nd employer is a Chinese Family also, a family of 5 adults. she do well with household chores, laundy, ironing, preparing and cooking for the family. Do grocery as well in a weekly basis.
She would like to transfer to another employer because her current employer feels that they dont really need her service anymore and would like to end her contract with them.
To arrange an interview, please reach us through WhatsApp: LINA at 82463140, or BINGLE at 93715033
Maid Agency: AATAS EMPLOYMENT AGENCY
(License No.: 98C2940)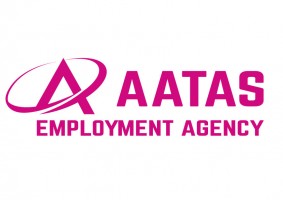 Address:
545 Orchard Road,Next to Hilton Hotel,
#06-14 Far East Shopping Centre,
Singapore 238882
Tel:
6737 8681
Email:
aatas@aatas.com.sg


Contact Person:
Bing / Lina
Handphone:
9371 5033 / 8246 3140 / 91392292/ 67378681
Website:
www.aatas.com.sg
Office Hour:
Monday-Friday : 10:00am to 7:00pm
Saturdays : Closed
Sundays : 10:00am to 4:00pm
Closed on Public Holidays

Last updated on 06-07-2022.
Maid Agency:
AATAS EMPLOYMENT AGENCY
Contact Person:
Bing / Lina
Phone:
9371 5033 / 8246 3140 / 91392292/ 67378681
Contact Maid Agency Regarding Julita Labitad Mantilla