| | |
| --- | --- |
| Maid Name: | CRISTY GARCIA |
| Nationality: | Filipino maid |
| Experience: | Transfer maid |
| | Filipino Transfer maid |
| Language: | English: (Good) |
| Place Of Birth: | |
| Height: | |
| Weight: | |
| Religion: | |
| Marital Status: | |
| Number of Children: | |
| Siblings | |
| Expected Salary | |
| Education: | |
| Off-days: | |
| Language: | |
| From | To | Country | Employer | Main Duties | Remark |
| --- | --- | --- | --- | --- | --- |
| 2020 | 2022 | Singapore | CHINESE EMPLOYER | Employer 1 19/10/2020- up to date 2022 July She is working in Singapore, serving a Chinese Singaporean family, living in landed property ( 2 storey very big ) She serve for 11 people 7 adults and 2 young children She is in charge of all the housework lik | Cristy is completing her contract soon July 31 , she wish to go back to see her family first before |
| 2022 | 2023 | Singapore | CHINESE FAMILY | She is working for Chinese family, living in 4 rooms, serving a couple with 2 children ages 5 and 2 year old, Her main duties are to take care of the 2 children and then housework and cooking. | She is looking for a new employer because , she is not comfortable to work with another helper. |
| Areas of Work | Willingness | Experience | Evaluation | Comments |
| --- | --- | --- | --- | --- |
| Care of infants/children | | 3 | | |
| Care of elderly | | | | |
| Care of disabled | | | | |
| General housework | | 3 | | |
| Cooking | | 3 | | |
| Language Skill: English and tagalog | | 10 | | |
| Other Skill: babycare and childcare | | 3 Year(s) | | |
Cristy is 36 years old, a high school graduate, mother of 3 children ages 18/11/9 /7, She took care of them when they were born until they were grown up. She has 4 siblings back in the Philippines, and she is the second to the oldest among them. She is working in Singapore to support her family, especially her children's education and to earn money for a better future.
Cristy has experienced in taking care of a dog in Singapore.
During her high school, she helps to take care of younger kids like newborns, toddlers, and bigger children to her nieces and nephews in the Philippines, so she is hands-on in terms of taking care of children.
When Cristy came to Singapore, She has lots of experience in working to support her family, from young She works in her province like laundry lady, 2018 She has taken care of Diabetic patient, then lately the Doctor has found out the patient also has bone cancer, she took care of the 50 years old lady for 5 months. She left the Philippines to work abroad due to salary differences. Salary in the Philippines is very low compared to here in Singapore, so she has decided to come here to Singapore.
Cristy is a patient worker and has a good personality. Now she can cook many different kinds of Chinese cooking, She can cook Filipino and Western by following recipe books or in you tube.
Cristy likes and has a passion for cooking: please see all the dishes that she can cook and you may request photos of those foods/dishes that she can cook. Spaghetti sauce with ground beef, Carbonara, Beef stew with tomato sauce, maha Blanca,
Crema de fruit, Chicken curry, Chicken caldereta.
Beef burger steak, Beef Tapa, Pork menu: Pork steak, Sweet and sour pork, fried pork chop, Pork afritada, and seafood menu: Fish fillet , Sweet and sour fried fish, broccoli soup,pumpkin soup waysan soup.AbC soup,watercress soup, peanut and lotus soup.fried fish with sauce teriyaki,(salmon)fried Korean chicken wings, miso soup and udon noodles..carbonara and spaghetti noodles.
Cristy said that she likes cooking, She learned cooking from youtube and also has learned some dishes from her madam.
In terms of cooking other dishes like western, Indian, and some Asian dishes should be no problem.
Cristy has completed contract in August then she went back in Philippines and then she came back again in October 3, 2022
Employer No 2: Oct 3 2022 up to date 2023 She is working for Chinese family, living in 4 rooms, serving a couple with 2 children ages 5 and 2 year old, Her main duties are to take care of the 2 children and then housework and cooking. She is looking for a new employer because , she is not comfortable to work with another helper.
Cristy is available for employment anytime now.
Employer 1 19/10/2020 TO 2022 July She is working in Singapore, serving a Chinese Singaporean family, living in landed property ( 2 storey very big ) She serves 11 people 7 adults and 2 young children ages 10/8/6 years old. plus 1 dog.She is in charge of all the housework like cleaning, laundry, ironing, cleaning the toilet, bathrooms, tidying up the bed, grocery shopping, cooking and washing the car and gardening.Cristy has completed her contract went back to Philippines to see her children first.
To arrange an interview, please reach us through WhatsApp: LINA at 82463140,
Maid Agency: AATAS EMPLOYMENT AGENCY
(License No.: 98C2940)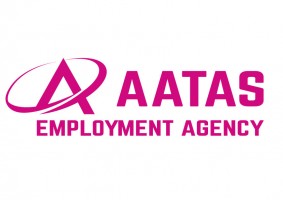 Address:
545 Orchard Road,Next to Hilton Hotel,
#06-14 Far East Shopping Centre,
Singapore 238882
Tel:
6737 8681
Email:
aatas@aatas.com.sg


Contact Person:
Bing / Lina
Handphone:
9371 5033 / 8246 3140 / 91392292/ 67378681
Website:
www.aatas.com.sg
Office Hour:
Monday-Friday : 10:00am to 7:00pm
Saturdays : Closed
Sundays : 10:00am to 4:00pm
Closed on Public Holidays

Last updated on 25-05-2023.
Maid Agency:
AATAS EMPLOYMENT AGENCY
Contact Person:
Bing / Lina
Phone:
9371 5033 / 8246 3140 / 91392292/ 67378681
Contact Maid Agency Regarding CRISTY GARCIA