| | |
| --- | --- |
| Maid Name: | ROSELIA BACUS |
| Nationality: | Filipino maid |
| Experience: | Transfer maid |
| | Filipino Transfer maid |
| Language: | English: (Good) |
| Place Of Birth: | |
| Height: | |
| Weight: | |
| Religion: | |
| Marital Status: | |
| Number of Children: | |
| Siblings | |
| Expected Salary | |
| Education: | |
| Off-days: | |
| Language: | |
| From | To | Country | Employer | Main Duties | Remark |
| --- | --- | --- | --- | --- | --- |
| 2015 | 2017 | Kuwait | Kuwaitian Family | She has worked in Kuwait from 2015 to 2017 and has served them for the duration of her contract. She do household chores, cleaning, changing linens and curtains, doing laundry, cooking for the family and and prepare the meals | She has completed contract and went back to Philippines |
| 2020 | 2022 | Singapore | CHINESE FAMILY | she enter Singapore and has served her 1st employer here, She do all the household chores , cleaning, cooking and doing the laundry , ironing and attending to a 4 year old child. She sent her also to school and plays with her. | She has completed her 2 years contract |
| 2022 | 2022 | Singapore | Chinese Family | From February this year , she joined her 2nd employer here in Singapore, she do all around cleaning as well, cooking for most of the time and sending the child to school as well. She decided to look for another employer as the working condition on her pres | She was not given ample food and the child keeps hurting her. |
| Areas of Work | Willingness | Experience | Evaluation | Comments |
| --- | --- | --- | --- | --- |
| Care of infants/children | | 4 | | |
| Care of elderly | | | | |
| Care of disabled | | | | |
| General housework | | 4 | | |
| Cooking | | 7 | | |
| Language Skill: ENGLISH AND FILIPINO | | 10 | | |
| Other Skill: cooking and cleaning | | 4 Year(s) | | |
Roselia is a Filipina and a very young mother of two(2) aged 13 & 11 respectively. She is a single parent also, reason she tried her luck of working overseas and leave behind her 2 children.
She has worked in Kuwait from 2015 to 2017 and has served them for the duration of her contract. She do household chores, cleaning, changing linens and curtains, doing laundry, cooking for the family and and prepare the meals.
2020-2022 she enter Singapore and has served her 1st employer here, She do all the household chores , cleaning, cooking and doing the laundry , ironing and attending to a 4 year old child. She sent her also to school and plays with her.
.
From February this year , she joined her 2nd employer here in Singapore, she do all around cleaning as well, cooking for most of the time and sending the child to school as well. She decided to look for another employer as the working condition on her present employer is not that good specially when it comes to food supply. She was not given ample food and the child keeps hurting her.
She will be an asset to any employer that she may come into if given the chance. She is very diligent and patient.
Maid Agency: AATAS EMPLOYMENT AGENCY
(License No.: 98C2940)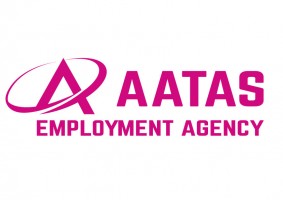 Address:
545 Orchard Road,Next to Hilton Hotel,
#06-14 Far East Shopping Centre,
Singapore 238882
Tel:
6737 8681
Email:
aatas@aatas.com.sg


Contact Person:
Bing / Lina
Handphone:
9371 5033 / 8246 3140 / 91392292/ 67378681
Website:
www.aatas.com.sg
Office Hour:
Monday-Friday : 10:00am to 7:00pm
Saturdays : Closed
Sundays : 10:00am to 4:00pm
Closed on Public Holidays

Last updated on 21-07-2022.
Maid Agency:
AATAS EMPLOYMENT AGENCY
Contact Person:
Bing / Lina
Phone:
9371 5033 / 8246 3140 / 91392292/ 67378681
Contact Maid Agency Regarding ROSELIA BACUS