| | |
| --- | --- |
| Maid Name: | Marissa Rances. |
| Nationality: | Filipino maid |
| Experience: | New maid |
| Language: | English: (Good) |
| Place Of Birth: | |
| Height: | |
| Weight: | |
| Religion: | |
| Marital Status: | |
| Number of Children: | |
| Siblings | |
| Expected Salary | |
| Education: | |
| Off-days: | |
| Language: | |
| From | To | Country | Employer | Main Duties | Remark |
| --- | --- | --- | --- | --- | --- |
| 2021 | 2022 | Philippines | at home /business | 2021 up to date 2022, she is selling cook food like burgers, noodles, and other fast food in front of her house to support her children and necessities every day in order to support her family | still selling cook food to support your children's expenses. |
| 2012 | 2019 | Philippines | Little Hichiro's Kit | | She completed contract |
| 2010 | 2011 | Philippines | FILIPINO FAMILY | 2010 to 2011 --She has worked with a  Filipino family as a cook and she can do quite good in Filipino and Asian dishes like Adobo, sinigang, Stir-fried vegetables, Pasta dishes like Carbonara, Filipino style Spaghetti, Pinoy Pancit, Sweet n Sour pork, and | She had to stop working with the family as they migrated to the US. |
| Areas of Work | Willingness | Experience | Evaluation | Comments |
| --- | --- | --- | --- | --- |
| Care of infants/children | | 4 | | |
| Care of elderly | | | | |
| Care of disabled | | | | |
| General housework | | 10 | | |
| Cooking | | 10 | | |
| Language Skill: ENGLISH AND FILIPINO | | 10 | | |
| Other Skill: cooking and cleaning | | 10 Year(s) | | |
Marissa is a Filipina mother and a single parent who is supporting her two children ages 12 and 2 years old, She look after her 2 children when they were born. She is a very diligent worker and tries her best to be of good service to her employer. She is good at cooking.
Overall, Marissa will be a good helper if given the chance to work here in Singapore.
2021 up to date 2022, she is selling cook food like burgers, noodles, and other fast food in front of her house to support her children and necessities every day in order to support her family
2020 Jan to June She has worked in a family with elderly also aged 61 years old who is a stroke patient, assisting in her daily life.
she takes care of granny by bathing, feeding, changing nappies, and doing all around housework.
2012 to 2019 She worked as a Cashier as well in two fast food chains, Jollibee and Little Hichiro's Kitchen. She attends to the customer's orders and prepares the customer orders, cleaning, mopping, doing inventory, and being a helper in the kitchen and the restaurant. She completed her contract and then stopped top take care of her own children
2010 to 2011 --She has worked with a  Filipino family as a cook and she can do quite good in Filipino and Asian dishes like Adobo, sinigang, Stir-fried vegetables, Pasta dishes like Carbonara, Filipino style Spaghetti, Pinoy Pancit, Sweet n Sour pork, and fish as well. She can follow recipes and does not need supervision. She had to stop working with the family as they migrated to the US.
To arrange an interview, please reach us through WhatsApp: LINA at 82463140, MS, 91392292 BINGLE at 93715033.
Maid Agency: AATAS EMPLOYMENT AGENCY
(License No.: 98C2940)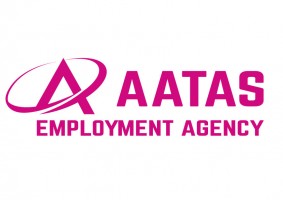 Address:
545 Orchard Road,Next to Hilton Hotel,
#06-14 Far East Shopping Centre,
Singapore 238882
Tel:
6737 8681
Email:
aatas@aatas.com.sg


Contact Person:
Bing / Lina
Handphone:
9371 5033 / 8246 3140 / 91392292/ 67378681
Website:
www.aatas.com.sg
Office Hour:
Monday-Friday : 10:00am to 7:00pm
Saturdays : Closed
Sundays : 10:00am to 4:00pm
Closed on Public Holidays

Last updated on 29-05-2023.
Maid Agency:
AATAS EMPLOYMENT AGENCY
Contact Person:
Bing / Lina
Phone:
9371 5033 / 8246 3140 / 91392292/ 67378681
Contact Maid Agency Regarding Marissa Rances.