| | |
| --- | --- |
| Maid Name: | NOVELITA GOLOPE |
| Nationality: | Filipino maid |
| Experience: | Transfer maid |
| | Filipino Transfer maid |
| Language: | English: (Good) |
| Place Of Birth: | |
| Height: | |
| Weight: | |
| Religion: | |
| Marital Status: | |
| Number of Children: | |
| Siblings | |
| Expected Salary | |
| Education: | |
| Off-days: | |
| Language: | |
| From | To | Country | Employer | Main Duties | Remark |
| --- | --- | --- | --- | --- | --- |
| 2020 | 2022 | Singapore | CHINESE EMPLOYER | Employer 2 22/10/2020 UP TO DATE 2022-- working for a Chinese family, staying in a condo apartment, serving 3 people a couple and a 2-year-old baby, She took care of the baby he was 5 months. her other duties include cooking, grocery shopping, all-around c | She is completing contract and she does not wish to renew |
| 2015 | 2017 | Singapore | CHINESE FAMILY | last 2015 to 2017, and then moved here to Singapore She worked for them in Hongkong Employer 1 19/07/2017 22/10/2020-- Chinese family staying in a condo apartment, serving a couple and 2 children ages 7 and 13 years old, She took care of them when that age | The children have grown up. with good reference. Worked for them for 5 years. |
| 2000 | 2003 | Hong Kong | CHINESE FAMILY | 1993 to 2003--ork for a Chinese family in Hongkong, living apartment, serving a couple and 2 children ages newborn and 3 years, house work and cooking., grocery shopping, washing the car, She has completed her contract for 10 years, went back for good to | She has completed her contract for 10 years, went back for good to Philippines |
| Areas of Work | Willingness | Experience | Evaluation | Comments |
| --- | --- | --- | --- | --- |
| Care of infants/children | | 20 | | |
| Care of elderly | | | | |
| Care of disabled | | | | |
| General housework | | 20 | | |
| Cooking | | 20 | | |
| Language Skill: English, Tagalog | | 10 | | |
| Other Skill: babycare and childcare | | 15 Year(s) | | |
Novelyn is 56 years old, yet strong, efficient, and vibrant as ever (no exaggeration)- She has worked in Singapore since 2004 up to the present and has a remarkable MOM work history which exhibits her potential and spells out her attitude towards work and how she is with the family she is tasked to take care. With her age, she can still execute the responsibilities equal or even better than those who are younger. The advantage of Novelyn is her Western and Indian cooking skills and her independence- she can work with less supervision. She is mature and her leadership in taking care of the house is there in the event that the mother of the household is a career woman. She is an excellent helping hand to any mother who would want someone to embrace her children as her own and execute tasks as expected.
She can best be described by her previous employers:
Her employer in Hongkong ( Chinese) before she came to Singapore: (1993 to 2003 )- As per her employer Novelyn has worked for us for 10 years during our stay in She was absolutely the best domestic help one could only imagine, and she was treated as an equal member of the family. Her duties were keeping the house clean, which she did keep spotless. She has to do the washing using our washing machine and ironing, using not only our iron but also the ironing machine. She also did cooking Chinese, Indian or local, Western and, Filipino dishes for the whole family. Because she was a quick learner, by the time we parted ways, she could make many European/local dishes as well as bakery products. She is fluent in English, written and spoken." (Reference letter with full remarks- available at the agency)
Employer 2 22/10/2020 UP TO DATE 2022-- working for a Chinese family, staying in a condo apartment, serving 3 people a couple and a 2-year-old baby, She took care of the baby he was 5 months. her other duties include cooking, grocery shopping, all-around cleaning, and running errands. she is completing contract soon and she does not wish to renew for another term.
last 2015 to 2017, and then moved here to Singapore She worked for them in Hongkong Employer 1 19/07/2017 22/10/2020-- Chinese family staying in a condo apartment, serving a couple and 2 children ages 7 and 13 years old, She took care of them when that ages when she joined them, her other duties were all housework, cooking, and grocery shopping. The reason for the transfer was the employer has not required a full-time helper, The children have grown up. with good reference. Worked for them for 5 years.
1993 to 2003 -- work for a Chinese family in Hongkong, living apartment, serving a couple and 2 children ages newborn and 3 years, house work and cooking., grocery shopping, washing the car, She has completed her contract for 10 years, went back for good to Philippines
To arrange an interview, please reach us through WhatsApp: LINA at 82463140 or BINGLE at 93715033
Maid Agency: AATAS EMPLOYMENT AGENCY
(License No.: 98C2940)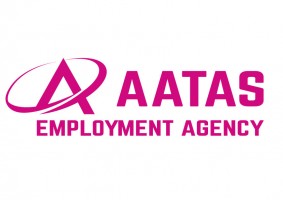 Address:
545 Orchard Road,Next to Hilton Hotel,
#06-14 Far East Shopping Centre,
Singapore 238882
Tel:
6737 8681
Email:
aatas@aatas.com.sg


Contact Person:
Bing / Lina
Handphone:
9371 5033 / 8246 3140 / 91392292/ 67378681
Website:
www.aatas.com.sg
Office Hour:
Monday-Friday : 10:00am to 7:00pm
Saturdays : Closed
Sundays : 10:00am to 4:00pm
Closed on Public Holidays

Last updated on 19-09-2022.
Maid Agency:
AATAS EMPLOYMENT AGENCY
Contact Person:
Bing / Lina
Phone:
9371 5033 / 8246 3140 / 91392292/ 67378681
Contact Maid Agency Regarding NOVELITA GOLOPE