| | |
| --- | --- |
| Maid Name: | LADY DIANE TOQUERO CAMAÑAG |
| Nationality: | Filipino maid |
| Experience: | New maid |
| Language: | English: (Good) |
| Place Of Birth: | |
| Height: | |
| Weight: | |
| Religion: | |
| Marital Status: | |
| Number of Children: | |
| Siblings | |
| Expected Salary | |
| Education: | |
| Off-days: | |
| Language: | |
| From | To | Country | Employer | Main Duties | Remark |
| --- | --- | --- | --- | --- | --- |
| 2010 | 2014 | Philippines | FILIPINO FAMILY | 2010 to 2014 She work as a housemaid in the Philippines, her duties were taking care of 2 children ages 6 months and 2 years, cooking baby's food , housework like cleaning, and laundry. ironing, also in and marketing, | She worked for 4 year |
| 2014 | 2022 | Philippines | PROVISION SHOP | 2014 to 2022 she is working in the provision store ( sari-sari store) in Philippines in order to help her husband financially and when she goes home she takes care of her own child, cooking, preparing for school, fetching, and helping him with his homew | WAITING FOR JOB OPPOTUNITY IN SINGAPORE |
| Areas of Work | Willingness | Experience | Evaluation | Comments |
| --- | --- | --- | --- | --- |
| Care of infants/children | | 4 | | |
| Care of elderly | | | | |
| Care of disabled | | | | |
| General housework | | 4 | | |
| Cooking | | 4 | | |
| Language Skill: English, Tagalog | | 12 | | |
| Other Skill: babycare and childcare | | 4 Year(s) | | |
Lady Diane is 29 years old, high college level 2 years and, studied in months married with 1 child age 9 years old boy son) her mother and her husband will be the ones to take care of her son when she is coming to work in Singapore.
Lorena is very confident in taking care of an infant baby because she took care of her son when was born.
Lady Diane has pleasant and neat personality, She is suitable for infant and childcare. She can cook Filipino dishes like Pritong talong, tortang talong,Nilagang baboy, dinakdakan,Tinola, sinigang, pakbet, ginisang gulay, ginataang gulay, and she is willing to learn how to cook other foreign dishes.She is confident to follow recipe books
2013 to 2014 She work as a housemaid in the Philippines, her duties were taking care of 2 children ages 6 months and 2 years, cooking baby's food , housework like cleaning, and laundry. ironing, also in and marketing, She worked for a year
2014 to 2022 she is working in the provision store ( sari-sari store) in Philippines in order to help her husband financially and when she goes home she takes care of her own child, cooking, preparing for school, fetching, and helping him with his homework, She also does the laundry., cleaning, cooking and marketing.
To arrange an interview, please reach us through WhatsApp: LINA at 82463140,91392292 or BINGLE at 93715033
Maid Agency: AATAS EMPLOYMENT AGENCY
(License No.: 98C2940)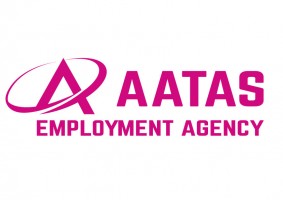 Address:
545 Orchard Road,Next to Hilton Hotel,
#06-14 Far East Shopping Centre,
Singapore 238882
Tel:
6737 8681
Email:
aatas@aatas.com.sg


Contact Person:
Bing / Lina
Handphone:
9371 5033 / 8246 3140 / 91392292/ 67378681
Website:
www.aatas.com.sg
Office Hour:
Monday-Friday : 10:00am to 7:00pm
Saturdays : Closed
Sundays : 10:00am to 4:00pm
Closed on Public Holidays

Last updated on 23-09-2022.
Maid Agency:
AATAS EMPLOYMENT AGENCY
Contact Person:
Bing / Lina
Phone:
9371 5033 / 8246 3140 / 91392292/ 67378681
Contact Maid Agency Regarding LADY DIANE TOQUERO CAMAÑAG