| | |
| --- | --- |
| Maid Name: | MAGDALENA MINTAC |
| Nationality: | Filipino maid |
| Experience: | Ex-Middle East maid |
| Language: | English: (Good) |
| Place Of Birth: | |
| Height: | |
| Weight: | |
| Religion: | |
| Marital Status: | |
| Number of Children: | |
| Siblings | |
| Expected Salary | |
| Education: | |
| Off-days: | |
| Language: | |
| From | To | Country | Employer | Main Duties | Remark |
| --- | --- | --- | --- | --- | --- |
| 2019 | 2022 | United Arab Emirates | Muslim family | 2019-2022 February-- Worked for Muslim family, staying in an apartment with 5 bedrooms and 2 toilets, Her duties were to serve for 4 people in the house a couple and a granny around 70 years old and 4 years old girl when she was first joined the family, he | she has completed her contract and extended for 4 months and then went back to Philippines. |
| 2017 | 2018 | Philippines | FILIPINO FAMILY | 2017 to 2018-- She worked as a maid in Philippines serve a couple and 2 children ages 5 and 7 years old, her duties were to take care of the children all around housework, cooking and grocery shopping, | she left after 1 years |
| 2011 | 2013 | Philippines | FILIPINO FAMILY | 2011 to 2014 Worked as a saleslady in Paneray grocery in her hometown , her duties were to display all the products, clean cashiering and serve buying clients, | She worked for 4 years contract. |
| Areas of Work | Willingness | Experience | Evaluation | Comments |
| --- | --- | --- | --- | --- |
| Care of infants/children | | 10 | | |
| Care of elderly | | | | |
| Care of disabled | | | | |
| General housework | | 3 | | |
| Cooking | | 3 | | |
| Language Skill: English and tagalog | | 10 | | |
| Other Skill: INFANT AN CHILDCARE | | 3 Year(s) | | |
Magdalena is 30 years old, a high school graduate, married with 2 children ages 7 and 4 years old now, She would like to work abroad again so that she can support her children for their studies, and to help her family financially. She has working experience abroad in Middle East ( Nageran) for 2 years and 4 months, She extended so that she can train the new helper before she went back to Philippines, She did not renew there because she wish to work in Singapore for a better salary,
Magdalena is suitable in childcare, taking care of newborn and housework.
She is confident in cooking and she is an independent worker and strong and healthy
She has a neat and happy personality and is humble, She can cook Filipino and Arabic dishes but is willing to learn more dishes like Chinese, Indian and western food.
Magdalena can cook the following like-adobo, beef steak, fried fish, deep-fried chicken, grilled chicken, fish, stir fry vegetables. Arabic food Saluna chicken, fish, Chinese Dishes like fried rice, pasta and many more with recipes
To arrange an interview, please reach us through WhatsApp: LINA at 82463140, BINGLE at 93715033
WORK EXPERIENCE:
Employer: Start 2019-2022 February-- Worked for Muslim family, staying in an apartment with 5 bedrooms and 2 toilets, Her duties were to serve for 4 people in the house a couple and a granny around 70 years old and 4 years old girl when she was first joined the family, her duties were all around housework, cooking and washing the car, She also take care of the girl everyday by feeding, playing put her to sleep and etc, she has completed her contract and extended for 4 months and then went back top Philippines.
2017 to 2018-- She worked as a maid in Philippines serve a couple and 2 children ages 5 and 7 years old, her duties were to take care of the children all around housework, cooking and grocery shopping, she left after 1 years
2011 to 2014 Worked as a saleslady in Paneray grocery in her hometown , her duties were to display all the products, clean cashiering and serve buying clients, She worked for 4 years contract.
Maid Agency: AATAS EMPLOYMENT AGENCY
(License No.: 98C2940)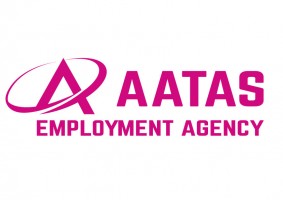 Address:
545 Orchard Road,Next to Hilton Hotel,
#06-14 Far East Shopping Centre,
Singapore 238882
Tel:
6737 8681
Email:
aatas@aatas.com.sg


Contact Person:
Bing / Lina
Handphone:
9371 5033 / 8246 3140 / 91392292/ 67378681
Website:
www.aatas.com.sg
Office Hour:
Monday-Friday : 10:00am to 7:00pm
Saturdays : Closed
Sundays : 10:00am to 4:00pm
Closed on Public Holidays

Last updated on 09-08-2022.
Maid Agency:
AATAS EMPLOYMENT AGENCY
Contact Person:
Bing / Lina
Phone:
9371 5033 / 8246 3140 / 91392292/ 67378681
Contact Maid Agency Regarding MAGDALENA MINTAC