| | |
| --- | --- |
| Maid Name: | Pauline Oliveros Serios |
| Nationality: | Filipino maid |
| Experience: | New maid |
| Language: | English: (Good) |
| Place Of Birth: | |
| Height: | |
| Weight: | |
| Religion: | |
| Marital Status: | |
| Number of Children: | |
| Siblings | |
| Expected Salary | |
| Education: | |
| Off-days: | |
| Language: | |
| From | To | Country | Employer | Main Duties | Remark |
| --- | --- | --- | --- | --- | --- |
| 2014 | 2018 | Philippines | Filipino family | 2014 to 2018 Work in Philippines as a housemaid for a Filipino family who are staying in 2 stories ,serve for a couple and 2 children ages 1 and 5 years old., She also help to take care of a 50 years old diabetic patient. assist in giving medicine, watc | completed her contract for 4 years. |
| 2019 | 2022 | Philippines | RESTAURANT PHIL | 2019 to 2022 Work as a Barista and a waitress in food restaurant She attends to the customer needs, serving, helping in kitchen if necessary, and to maintain the cleanliness of the restaurant too. | REASON OF LEAVING: Low salary It can't even afford to supply for her kids |
| Areas of Work | Willingness | Experience | Evaluation | Comments |
| --- | --- | --- | --- | --- |
| Care of infants/children | | 4 | | |
| Care of elderly | | 4 | | |
| Care of disabled | | 4 | | |
| General housework | | 4 | | |
| Cooking | | 4 | | |
| Language Skill: English and tagalog | | 10 | | |
| Other Skill: INFANT AN CHILDCARE | | 4 Year(s) | | |
Pauline is 25 years old, high school graduate, married with 8 and 3 years old sons , she took care of her children when both of them were born, she has experienced as a nanny and a domestic helper in the Philippines.
Pauline is mature and has a good attitude, She is very suitable for cooking and takes care of young children or babies.
Note: Pauline has tattoos on her back and on her arm, will show to you upon request.
She would like to work in Singapore to help her husband financially to support her her two children for their studies and future.Pauline has a pleasant and neat personality, she is responsible mature and motherly, she is suitable in childcare and all housework, confident in cooking like Filipino dishes and many more and also she is confident in Filipino dishes like Spaghetti sauce with ground beef,, B, Beef stew, sinigang. pinakbet, fried fish, fried chicken, egg omelette with bittergourd, egg omelette with eggplant, bee hoon fry. chicken soup, port soup, etc.
2014 to 2018 Work in the Philippines as a housemaid for a Filipino family who are staying in 2 stories ,serving a couple and 2 children ages 1 and 5 years old., She also helps to take care of a 50 years old diabetic patient. assist in giving medicine, watch our diets like his food not overeating cannot take salt and not too much sugar and etc. she was the only helper in the house, her duties were to take care of the children. doing all the cleaning, washing clothes, ironing, cooking, and marketing.
completed her contract for 4 years.
2019 to 2022 Work as a Barista and a waitress in a food restaurant She attends to the customer needs, serving, helping in the kitchen if necessary, and to maintain the cleanliness of the restaurant too.
REASON OF LEAVING: Low salary It can't even afford to supply for her kids,
During her off days , She work at r home, taking care children and at the same time, doing all the household chores like cleaning, washing clothes by hand, ironing, marketing and sending, fetching of her son to and from school.Her husband and her parents will take care of her children when she comes to Singapore.
She is available on video call interview at 67378681 of messaging me at 82463140 ( Lina R1102188)
Maid Agency: AATAS EMPLOYMENT AGENCY
(License No.: 98C2940)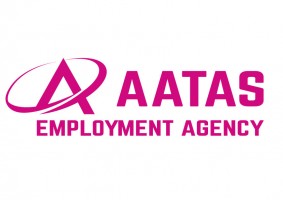 Address:
545 Orchard Road,Next to Hilton Hotel,
#06-14 Far East Shopping Centre,
Singapore 238882
Tel:
6737 8681
Email:
aatas@aatas.com.sg


Contact Person:
Bing / Lina
Handphone:
9371 5033 / 8246 3140 / 91392292/ 67378681
Website:
www.aatas.com.sg
Office Hour:
Monday-Friday : 10:00am to 7:00pm
Saturdays : Closed
Sundays : 10:00am to 4:00pm
Closed on Public Holidays

Last updated on 24-01-2023.
Maid Agency:
AATAS EMPLOYMENT AGENCY
Contact Person:
Bing / Lina
Phone:
9371 5033 / 8246 3140 / 91392292/ 67378681
Contact Maid Agency Regarding Pauline Oliveros Serios