| | |
| --- | --- |
| Maid Name: | Hyazinth M.Decinilla |
| Nationality: | Filipino maid |
| Experience: | Ex-Middle East maid |
| Language: | English: (Good) |
| Place Of Birth: | |
| Height: | |
| Weight: | |
| Religion: | |
| Marital Status: | |
| Number of Children: | |
| Siblings | |
| Expected Salary | |
| Education: | |
| Off-days: | |
| Language: | |
| From | To | Country | Employer | Main Duties | Remark |
| --- | --- | --- | --- | --- | --- |
| 2018 | 2020 | Kuwait | KUWAITI FAMILY | 2018 to 2020 -Worked in Kuwait , staying in the apartment of her employer , served 9 people, and 6 adults (65-53-25-21-18) and 4 children 15-13-10-7  years old. Her  duties to assist most of the time the younger children like preparing them to school, as | She has completed her contract for 2 years. |
| 2015 | 2016 | Philippines | Pilipino store | 2015 to 2017 -- She worked as sales lady in a Provision shop called sari sari store in Tagalog. She will make sure that replenish those empty shelves, area is clean and attend to customers. | The reason for leaving: She went to work in Kuwait |
| 2010 | 2011 | Philippines | FILIPINO FAMILY | 2010 to 2011-- she work for Filipino family serve a couple ages 65 and 70 years old, her duties were to assist and give them company because they are old and doing for them all house work,like ironing, washing clothes cleaning, assist granny to do marketi | SHE COMPLETED HER CONTRACT |
| Areas of Work | Willingness | Experience | Evaluation | Comments |
| --- | --- | --- | --- | --- |
| Care of infants/children | | 10 | | |
| Care of elderly | | | | |
| Care of disabled | | | | |
| General housework | | 10 | | |
| Cooking | | 10 | | |
| Language Skill: English and tagalog | | 10 | | |
| Other Skill: pet lover | | 10 Year(s) | | |
Hyazinth is 33 years old, a high school graduate, and married with 3 children ages 17 / 14 /10 years old, She took care of them when they were born, She would like to work abroad to lift up her poverty and to help her husband for their children's studies and good future. Her parents and her husband will be the ones to take care of her son when she will work in Singapore. Hyazinth has described herself as patient, kind, and loving towards children.  independent and responsible helper too.
She also likes and has a passion for cooking, she can cook Spaghetti sauce with ground beef, B, Beef stew, and sinigang. pinakbet, fried fish, fried chicken, egg omelet with bitter gourd, egg omelet with eggplant, bee hoon fry. chicken soup, port soup, etc.
WORKING HISTORY
2018 to 2020 -Worked in Kuwait, staying in the apartment of her employer, served 9 people, 6 adults (65-53-25-21-18), and 4 children 15-13-10-7  years old. Her duties to assist most of the time the younger children like preparing them for school, assisting with their food/meals, water bottles, school bags, bringing and picking up kids from their school and etc, and all housework, cooking, ironing, laundry, and listing groceries for delivery.
She has completed her contract for 2 years.
2010 to 2011-- she work for a Filipino family serving a couple of ages 65 and 70 years old, her duties were to assist and give them company because they are old and do for them all housework, like ironing, washing clothes cleaning, assisting granny to do marketing and cooking
2015 to 2017 -- She worked as a sales lady in a Provision shop called sari-sari store in Tagalog. She will make sure that replenish the empty shelves, the area is clean, and attended to customers.
2020 up to now 2022-- Currently helping on her father's farm, ( poultry) while waiting for a Job offer to Singapore, raising native chicken, make sure the area is clean, feeding, and attending to customer's needs)
Hyanzinth is available for employment in 4 to 5 weeks upon approval from MOM. To arrange an interview, please reach us through WhatsApp: BINGLE at 93715033, LINA at 82463140/9132292
Maid Agency: AATAS EMPLOYMENT AGENCY
(License No.: 98C2940)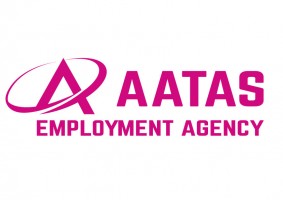 Address:
545 Orchard Road,Next to Hilton Hotel,
#06-14 Far East Shopping Centre,
Singapore 238882
Tel:
6737 8681
Email:
aatas@aatas.com.sg


Contact Person:
Bing / Lina
Handphone:
9371 5033 / 8246 3140 / 91392292/ 67378681
Website:
www.aatas.com.sg
Office Hour:
Monday-Friday : 10:00am to 7:00pm
Saturdays : Closed
Sundays : 10:00am to 4:00pm
Closed on Public Holidays

Last updated on 28-11-2022.
Maid Agency:
AATAS EMPLOYMENT AGENCY
Contact Person:
Bing / Lina
Phone:
9371 5033 / 8246 3140 / 91392292/ 67378681
Contact Maid Agency Regarding Hyazinth M.Decinilla