| From | To | Country | Employer | Main Duties | Remark |
| --- | --- | --- | --- | --- | --- |
| 2015 | 2017 | Singapore | Indian Family | Employer 1 12/04/2015 07/04/2017 The First employer was an Indian couple aged 60 plus living in a two-storey landed house with a small garden. and attending to their needs like preparing food for them, cleaning the whole house, doing car washing as well. S | She finished her contract and went back to India for a vacation, that time her father passed away an |
| 2018 | 2022 | Singapore | Indian family | Second employer from February 2018 to August 2022, Indian family of 5 staying in a 4 room condo with Grandpa 85, couple employer and children aged 10 & 16 and 1 big dog. Do household chores also, doing laundry, washing dishes, preparing food for them. She | She worked with them for 4 years and 5 months. |
| 2022 | 2022 | Singapore | INDIAN EMPLOYER | Employer 3 08/08/2022 up to date 2022-- Working for an Indian family staying in a condo apartment, serving a couple and 2 children 15 and 21 years old, her duties were all housework, cooking, and grocery shopping. | Current employer works for 2 weeks only, Family got a party at home in the night of Saturday, tim |
| 2022 | 2022 | Singapore | Chinese family | September up to October 2022. _ Muani is temporarily employed by a Chinese/ British family in 3 storey house, they have very young children. Muani is helping to take care of the children. doing all the housework, cooking and help in grocery shopping. | Muani will wait until the Filipino helper arrive in Singapore and then Muani can be release, Estimat |
| Areas of Work | Willingness | Experience | Evaluation | Comments |
| --- | --- | --- | --- | --- |
| Care of infants/children | | 6 | | |
| Care of elderly | | 4 | | |
| Care of disabled | | 4 | | |
| General housework | | 6 | | |
| Cooking | | 6 | | |
| Language Skill: English and tamil | | 10 | | |
| Other Skill: cleaning and cooking | | 6 Year(s) | | |
KIMTHAMUAN (Muani for short) a Christian in her religion, and She studied until college level, she is an Indian domestic helper who is presently working in Singapore as a Domestic helper and a nanny . When Muani was in high school she has been helping her mother to take care taking care of her stroke father for more than4 years. She knows how to take care of a patients like those sitting in a wheelchair and bedridden.Muani's father passed away last 2017. Muani needs to work hard to support her family back in India.
In 2010- Muani worked as a teacher for 8 months in VK Montessori in India, teaching them how to dance, sing, read, teach them how to be independent by putting on their own shoes, and tidying up their own toys and their books.
2011 to 2014 --Muani has also experience in taking of children ages 3 years and 5 years in India ( Manipur) she works as a nanny/ com private teacher, she goes to take care of them in the morning and goes back home in the evening, Work for this family for 2 years
Employer 1 12/04/2015 07/04/2017 The First employer in Singapore was an Indian couple aged 60 plus living in a two-story landed house with a small garden. and attending to their needs like preparing food for them, cleaning the whole house, and doing car washing as well. She cooks almost every Indian dish she asks her to cook. The employer's children come every night and have to prepare food for the whole family. She finished her contract and went back to India for a vacation, At that time her father passed away and she has to stay in India for a while.
Employer 2 10/02/2018 to 08/08/2022 Indian family of 5 staying in a 4-room condo with Grandpa 85, couple employer and children aged 10 & 16 and 1 big dog. Do household chores also, doing laundry, washing dishes, and preparing food for them. She assists Grandpa also with the caregiver. She worked with them for 4 years and 5 months.
Employer 3 08/08/2022 up to date 2022-- Working for an Indian family staying in a condo apartment, serving a couple and 2 children 15 and 21 years old, her duties were all housework, cooking, and grocery shopping. Current employer works for 2 weeks only, Family got a party at home on Saturday night, finished working at 3 am and because she was very tired, she didn't put back all the dishes in the cupboard after washing and cleaning. the employer was not happy. She shouted at Muani and then start to have misunderstanding. Agency took over her work permit since both were not happy anymore.
September up to October 2022. _ Muani is temporarily employed by a Chinese/ British family in 3 storey house, they have very young children. Muani is helping to take care of the children. doing all the housework, cooking and help in grocery shopping. Muani will wait until the Filipino helper arrive in Singapore and then Muani can be release, Estimated date should be second to 3rd week of October
To arrange an interview, please reach us through WhatsApp: LINA at 82463140, call at 91392292, or BINGLE at 93715033
Maid Agency: AATAS EMPLOYMENT AGENCY
(License No.: 98C2940)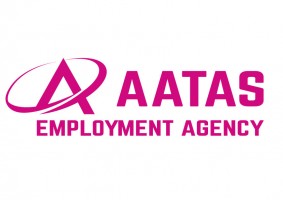 Address:
545 Orchard Road,Next to Hilton Hotel,
#06-14 Far East Shopping Centre,
Singapore 238882
Tel:
6737 8681
Email:
aatas@aatas.com.sg


Contact Person:
Bing / Lina
Handphone:
9371 5033 / 8246 3140 / 91392292/ 67378681
Website:
www.aatas.com.sg
Office Hour:
Monday-Friday : 10:00am to 7:00pm
Saturdays : Closed
Sundays : 10:00am to 4:00pm
Closed on Public Holidays

Last updated on 27-09-2022.
Maid Agency:
AATAS EMPLOYMENT AGENCY
Contact Person:
Bing / Lina
Phone:
9371 5033 / 8246 3140 / 91392292/ 67378681
Contact Maid Agency Regarding KIMTHAMUAN