| | |
| --- | --- |
| Maid Name: | JENNIFER SARMIENTO CARPIO |
| Nationality: | Filipino maid |
| Experience: | New maid |
| Language: | English: (Good) |
| Place Of Birth: | |
| Height: | |
| Weight: | |
| Religion: | |
| Marital Status: | |
| Number of Children: | |
| Siblings | |
| Expected Salary | |
| Education: | |
| Off-days: | |
| Language: | |
| From | To | Country | Employer | Main Duties | Remark |
| --- | --- | --- | --- | --- | --- |
| 2011 | 2012 | Philippines | FILIPINO FAMILY | She works for a FilipinoFamily with an elderly and a child | |
| Areas of Work | Willingness | Experience | Evaluation | Comments |
| --- | --- | --- | --- | --- |
| Care of infants/children | | 3 | | |
| Care of elderly | | | | |
| Care of disabled | | | | |
| General housework | | | | |
| Cooking | | | | |
| Language Skill: ENGLISH AND FILIPINO | | | | |
Jennifer is a very young mother at the age of 25, now she is a mother to a 3 year old child. She studied Criminology but due to financial difficulty, she didnt manage to pursue her career , instead she switch to studying Welding Course and got her certificate .
She didnt manage to go abroad or find a welding job and landed a job to work in an Electronic factory in the her town. From 2017-2018 she works as a Quality Controller making sure that the products adhere to the specifications and quality as expected by the client. She was on a contractual basis for 1 year and was not renewed as she got pregnant that time.
She takes care of her grandmother for a year when she suffered from stroke. She helps her bathe, do small walks in the morning and helps her in changing dress. The grandmother pass away year after. She also helps to take care of her nieces and nephews while they were young. She also do a lot of cooking filipino dishes like adobo, sinigang, stir fry vegetables and steamed fish. She is willing to learn Chinese Dishes if given the chance to work here in Singapore.
She is keen on working as a domestic helper here in Singapore to help out her family and support her child. She will leave her child to her mother who is willing to take care for her.She claimed that she can handle all the work and very willing to learn and explore.
Maid Agency: AATAS EMPLOYMENT AGENCY
(License No.: 98C2940)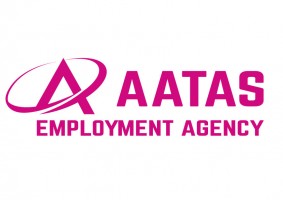 Address:
545 Orchard Road,Next to Hilton Hotel,
#06-14 Far East Shopping Centre,
Singapore 238882
Tel:
6737 8681
Email:
aatas@aatas.com.sg


Contact Person:
Bing / Lina
Handphone:
9371 5033 / 8246 3140 / 91392292/ 67378681
Website:
www.aatas.com.sg
Office Hour:
Monday-Friday : 10:00am to 7:00pm
Saturdays : Closed
Sundays : 10:00am to 4:00pm
Closed on Public Holidays

Last updated on 21-09-2022.
Maid Agency:
AATAS EMPLOYMENT AGENCY
Contact Person:
Bing / Lina
Phone:
9371 5033 / 8246 3140 / 91392292/ 67378681
Contact Maid Agency Regarding JENNIFER SARMIENTO CARPIO