| | |
| --- | --- |
| Maid Name: | MARIEL VINOYA TORRES |
| Nationality: | Filipino maid |
| Experience: | New maid |
| Language: | English: (Good) |
| Place Of Birth: | |
| Height: | |
| Weight: | |
| Religion: | |
| Marital Status: | |
| Number of Children: | |
| Siblings | |
| Expected Salary | |
| Education: | |
| Off-days: | |
| Language: | |
| From | To | Country | Employer | Main Duties | Remark |
| --- | --- | --- | --- | --- | --- |
| 2019 | 2020 | Philippines | Phicompack | She works in a diaper factory from August 2019 to January 2020 as packer, sorter and sealer . | Contract is for 6 months only |
| 2022 | 2022 | Philippines | Filipino Employer | She takes care of a 93 year old stroke elderly like bathing, changing diapers, feeding and daily activities | She is working with them during weekends while the caregiver is having her offday |
| Areas of Work | Willingness | Experience | Evaluation | Comments |
| --- | --- | --- | --- | --- |
| Care of infants/children | | 5 | | |
| Care of elderly | | 1 month | | |
| Care of disabled | | 1 month | | |
| General housework | | 8 | | |
| Cooking | | | | |
Mariel is a 24-year-old Filipina, married with 2 kids aged 3 & 6 years old. She described herself as a very patient persona and hardworking one. She finished High School and studied Bachelor of Science in Information Technology but didn't manage to finish due to financial reasons.
She has worked at a Diaper manufacturing company in their place sorting diapers, packing in the box, and sealing afterward. She was on a 6-month contract basis and was not renewed.
.She is now working for an elderly stroked patient, half-paralyzed, and needed assistance during the weekend while the caregiver is having her off days. She does bathing, changes diapers, and feeds the elderly. Giving medicines in a timely manner In between taking care of the elderly, she does household chores as well like cleaning the house, preparing food, and cooking and washing the dishes.
She can cook Filipino dishes like adobo, sinigang, steamed fish, and stir fry vegetables also. She can follow recipes and is willing to learn new dishes if given the chance. She can cook native delicacies like puto (steamed rice cake).
She wished to work here in Singapore and find good opportunities to provide a better future for her family. She and her husband have decided to let her work overseas and help out each other.
To arrange an interview, please reach us through WhatsApp: LINA at 82463140, call at 91392292, or BINGLE at 93715033
Maid Agency: AATAS EMPLOYMENT AGENCY
(License No.: 98C2940)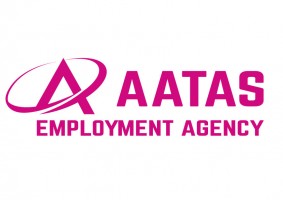 Address:
545 Orchard Road,Next to Hilton Hotel,
#06-14 Far East Shopping Centre,
Singapore 238882
Tel:
6737 8681
Email:
aatas@aatas.com.sg


Contact Person:
Bing / Lina
Handphone:
9371 5033 / 8246 3140 / 91392292/ 67378681
Website:
www.aatas.com.sg
Office Hour:
Monday-Friday : 10:00am to 7:00pm
Saturdays : Closed
Sundays : 10:00am to 4:00pm
Closed on Public Holidays

Last updated on 15-09-2022.
Maid Agency:
AATAS EMPLOYMENT AGENCY
Contact Person:
Bing / Lina
Phone:
9371 5033 / 8246 3140 / 91392292/ 67378681
Contact Maid Agency Regarding MARIEL VINOYA TORRES