| | |
| --- | --- |
| Maid Name: | LATA CLARISSA SERVANDO |
| Nationality: | Filipino maid |
| Experience: | Transfer maid |
| | Filipino Transfer maid |
| Language: | English: (Good) |
| Place Of Birth: | |
| Height: | |
| Weight: | |
| Religion: | |
| Marital Status: | |
| Number of Children: | |
| Siblings | |
| Expected Salary | |
| Education: | |
| Off-days: | |
| Language: | |
| From | To | Country | Employer | Main Duties | Remark |
| --- | --- | --- | --- | --- | --- |
| 2011 | 2019 | Singapore | Chinese family | 2011-2019, she worked with a Chinese family of 6 consisting of 2 children aged 5 & 8, a couple, and 2 elderly living in an HDB 5 room with 4 bedrooms. Her main duties are cleaning the whole house, and taking care of the children like preparing the children | She has served the family for 8 years and the children have grown up already reason that the employe |
| 2020 | 2022 | Singapore | CHINESE FAMILY | From 2020- the present 2022. She worked for a Chinese family for 4 including the 2 children. She does all-around household chores like cleaning the house, doing laundry, and preparing the children for school. after sending the children to school, she will | She was given 1 off day a month only. She will be finishing her contract in October and wanted to fi |
| Areas of Work | Willingness | Experience | Evaluation | Comments |
| --- | --- | --- | --- | --- |
| Care of infants/children | | 10 | | |
| Care of elderly | | 3 MONTHS | | |
| Care of disabled | | | | |
| General housework | | 10 | | |
| Cooking | | 10 | | |
| Language Skill: ENGLISH AND FILIPINO | | 10 | | |
| Other Skill: TAKE CARE OF ELDERLY | | 10 Year(s) | | |
Clarissa is a single Filipina domestic helper her in Singapore and has been working here for the past 10 years.
From 2011-2019, she worked with a Chinese family of 6 consisting of 2 children aged 5 & 8, a couple, and 2 elderly living in an HDB 5 room with 4 bedrooms. Her main duties are cleaning the whole house, and taking care of the children like preparing the children for school, she needs to prepare the food for the children and make sure that they had breakfast eaten before going to school. She sends and fetches them to and from school. After sending the children to school, she will return home and continue her household chores. She will clean the whole house, and toilets, do laundry, and iron as well. She will prepare lunch for the family, normally she will prepare breakfast, lunch, and dinner for the family. She also helps to take care of the elderly when Ah Kong has cancer but sadly, Ah Kong passed away after 3 months. She also does grocery marketing and meal planning as well. She has served the family for 8 years and the children have grown up already reason that the employer released her as they think that they don't need her service already.
From 2020- the present 2022. She worked for a Chinese family for 4 including the 2 children. She does all-around household chores like cleaning the house, doing laundry, and preparing the children for school. after sending the children to school, she will be sent over to the parent's house every Monday to Friday from 745am to 800pm and afterward, she will be transferred again to the employer's house to continue her household chores which she left behind, making her rest and sleep only from 1 am to 5 pm as she needs to get up at 5 am for the day again. . She was informed beforehand that after children's school she will need to follow the children to the grandparent's house and look after them and that the parents have their own helper but find out that the parent's helper has left already and asked her that she has to work at the parent's house. She had no choice then. She was given 1 off day a month only. She will be finishing her contract in October and wanted to find another employer.
To arrange an interview, please reach us through email: aatas@aatas.com.sg OR WhatsApp: LINA at 82463140, or BINGLE at 93715033.
Maid Agency: AATAS EMPLOYMENT AGENCY
(License No.: 98C2940)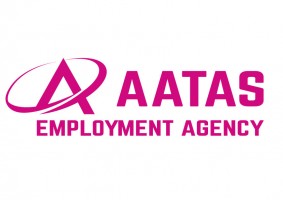 Address:
545 Orchard Road,Next to Hilton Hotel,
#06-14 Far East Shopping Centre,
Singapore 238882
Tel:
6737 8681
Email:
aatas@aatas.com.sg


Contact Person:
Bing / Lina
Handphone:
9371 5033 / 8246 3140 / 91392292/ 67378681
Website:
www.aatas.com.sg
Office Hour:
Monday-Friday : 10:00am to 7:00pm
Saturdays : Closed
Sundays : 10:00am to 4:00pm
Closed on Public Holidays

Last updated on 21-09-2022.
Maid Agency:
AATAS EMPLOYMENT AGENCY
Contact Person:
Bing / Lina
Phone:
9371 5033 / 8246 3140 / 91392292/ 67378681
Contact Maid Agency Regarding LATA CLARISSA SERVANDO