| | |
| --- | --- |
| Maid Name: | Kathleen Jane D.Asistin |
| Nationality: | Filipino maid |
| Experience: | Transfer maid |
| | Filipino Transfer maid |
| Language: | English: (Good) |
| Place Of Birth: | |
| Height: | |
| Weight: | |
| Religion: | |
| Marital Status: | |
| Number of Children: | |
| Siblings | |
| Expected Salary | |
| Education: | |
| Off-days: | |
| Language: | |
| From | To | Country | Employer | Main Duties | Remark |
| --- | --- | --- | --- | --- | --- |
| 2018 | 2020 | Philippines | FILIPINO FAMILY | March 22 2018 and ended March 22 2020 Work for Filipino family staying in a bungalow house , serve a couple and 2 children ages 8,10 yrs old, she was the only helper in the house, her duties were to take care of the 2 children, doing all the cleaning, was | completed contract; |
| 2022 | 2023 | Singapore | CHINESE FAMILY | WORKS IN THE CONDO, LOOKING AFTER 2 KIDS AGES 3 AND 7 YEARS OLD, DOES ALL THE HOUSEHOLD CHORES, LAUNDRY AND COOKING | DOES NOT HAVE THE CHEMISTRY |
| Areas of Work | Willingness | Experience | Evaluation | Comments |
| --- | --- | --- | --- | --- |
| Care of infants/children | | 4 | | |
| Care of elderly | | | | |
| Care of disabled | | | | |
| General housework | | 4 | | |
| Cooking | | 4 | | |
| Language Skill: English and tagalog | | 12 | | |
| Other Skill: dog and cat | | | | |
Kathleen is years old, high school graduate, married with 2 children ages 6 and 10 years old sons, she took care of 2 children when they were born, she has experienced as a nanny and a domestic helper in Philippines and to her nephews and nieces in Philippines,
She would like to work in Singapore to help her husband financially to support her 2 sons for their studies and future.
Kathleen is mature and has a good attitude, She is very suitable for cooking and takes care of young children or baby.
She can cook Filipino dish po mam pork and shrimp sinigang,chicken and pork adobo,igado,pakbet,dinuguan,pancit bihon,pork Shanghai,spaghetti,macaroni soap,arroz caldo po, and willing to learn chinese dishes.
Kathleen has a pleasant and neat personality, she is responsible mature and motherly, she is suitable in childcare and all housework, She is confident in cooking Filipino dishes and other dishes with youtube recipe books
March 22 2018 and ended March 22 2020 Work for Filipino family
staying in a bungalow house , serve a couple and 2 children ages 8,10 yrs old, she was the only helper in the house, her duties were to take care of the 2 children, doing all the cleaning, washing clothes, ironing, cooking, and marketing. Kathleen has completed her contract and then went back o to see her family.
2015 to 2017 Work as a Brgy Treasurer, giving salaries, auditing, prepare supporting documents for workers.
2005-- She has 6 months on the job training as a midwifery, assisting the Doctors in the delivery room, cleaning babies, feeding, monitoring vital signs, and takes care of the mothers in the delivery rooms.
CURRENTLY, SHE IS WORKING FOR A CHINESE FAMILY SINCE NOVEMBER 2022 UP TO NOW. SHE IS WORKING IN A CONDO. SHE IS TAKING CARE OF 2 CHILDREN AGES 3 AND 7 YEARS OLD. SHE DOES ALL THE HOUSEHOLD CHORES, LAUNDRY AND COOKING. SHE TRIED HER VERY BEST BUT EMPLOYER IS NOT PLEASED. THEY HAVE DECIDED TO LET HER GO AS EMPLOYER SAID THAT SHE MIGHT BE FIT TO OTHER FAMILY BUT NOT TO THEIRS. SHE DOESN'T MEET THE EMPLOYER EXPECTATION.
She is available on video call interview at 67378681 of messaging me at 82463140 ( Lina R1102188)
Maid Agency: AATAS EMPLOYMENT AGENCY
(License No.: 98C2940)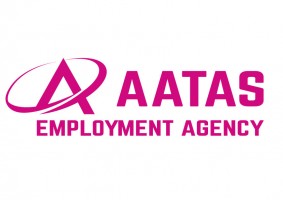 Address:
545 Orchard Road,Next to Hilton Hotel,
#06-14 Far East Shopping Centre,
Singapore 238882
Tel:
6737 8681
Email:
aatas@aatas.com.sg


Contact Person:
Bing / Lina
Handphone:
9371 5033 / 8246 3140 / 91392292/ 67378681
Website:
www.aatas.com.sg
Office Hour:
Monday-Friday : 10:00am to 7:00pm
Saturdays : Closed
Sundays : 10:00am to 4:00pm
Closed on Public Holidays

Last updated on 24-05-2023.
Maid Agency:
AATAS EMPLOYMENT AGENCY
Contact Person:
Bing / Lina
Phone:
9371 5033 / 8246 3140 / 91392292/ 67378681
Contact Maid Agency Regarding Kathleen Jane D.Asistin