| | |
| --- | --- |
| Maid Name: | Lalaine Mae Ramos |
| Nationality: | Filipino maid |
| Experience: | New maid |
| Language: | English: (Good) |
| Place Of Birth: | |
| Height: | |
| Weight: | |
| Religion: | |
| Marital Status: | |
| Number of Children: | |
| Siblings | |
| Expected Salary | |
| Education: | |
| Off-days: | |
| Language: | |
| From | To | Country | Employer | Main Duties | Remark |
| --- | --- | --- | --- | --- | --- |
| 2018 | 2020 | Philippines | Filipino family | WORK EXPERIENCE: 2018 to 2020, served a Filipino family in a small bungalow, The family consist of 2 adults and 1 child aged 1 year and above, Her duties were taking care of the child . cooking the food, fetching and sending the child to school, tutoring | She completed the contract. |
| 2020 | 2021 | Philippines | sales beauty promot | 2020 to 2021 She work in a beauty advisor con beauty promoter in shopping mall in the Philippines, her duties is to promote the beauty products, and takes orders, | She worked for one year she stop to take care of her son. |
| 2021 | 2023 | Philippines | at home | 2021 up to date 2023 she decided to work from home to be a full time housewife she took care of her on child (son) In addition to her work experience,she love taking care of my nieces and her 67 years old grandmother. she do full housekeeping task, market | She is waiting for her job offer to Singapore |
| Areas of Work | Willingness | Experience | Evaluation | Comments |
| --- | --- | --- | --- | --- |
| Care of infants/children | | 2 | | |
| Care of elderly | | 1 | | |
| Care of disabled | | 1 | | |
| General housework | | 10 | | |
| Cooking | | 10 | | |
| Language Skill: English, Tagalog | | 12 | | |
| Other Skill: childcare and cooking | | 10 Year(s) | | |
Lalaine is 25 years old, college level, and took up Bachelor of Science in business administration, but unfortunately she did not continue due to financial problems. Lalaine is a single mom with one child who is 2 years old now, She has experience in taking care of infants to her child and also to her relative's children ages from toddlers to grown-up, she is good at cleaning and all housework. When she was young her mother already taught her how to cook Filipino dishes, She is now confident in cooking by following YouTubes recipe.She can cook the following like spaghetti sauce with ground beef, creamy carbonara ,leche flan ,chicken caldereta, pork steak, pork, fried chicken ,fried pork chop, shrimp broccoli and chop suey etc
Lalaine said she never fail to show good manners to maintain the healthy, social well-being of each her family. Lalaine has assured to perform her task well and to be responsible.
Lalaine describe herself as cheerful, honest, hardworking God-fearing, and respectful person and she is hoping to work well with with her employer and she is willing to learn more
WORK EXPERIENCE:
2018 to 2020, served a Filipino family in a small bungalow, The family consist of 2 adults and 1 child aged 1 year and above, Her duties were taking care of the child . cooking the food, fetching and sending the child to school, tutoring, bathing, and feeding, her secondary duties were all the housework and laundry and then follow Madam to the market to buy groceries on weekends. She completed the contract for 2 years..
2020 to 2021 She work in a beauty advisor con beauty promoter in shopping mall in the Philippines, her duties is to promote the beauty products, and takes orders, She worked for one year
2021 up to date 2023 she decided to work from home to be a full time housewife she took care of her on child (son) In addition to her work experience,she love taking care of my nieces and her 67 years old grandmother. she do full housekeeping task, marketing, cooking, laundry, and gardening ,always maintain the cleanliness of the house, proper food handling.
To arrange an interview, please reach us through WhatsApp: LINA at 82463140, or BINGLE at 93715033
Maid Agency: AATAS EMPLOYMENT AGENCY
(License No.: 98C2940)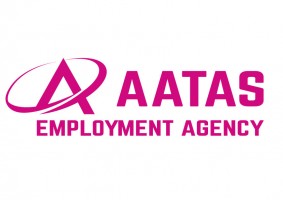 Address:
545 Orchard Road,Next to Hilton Hotel,
#06-14 Far East Shopping Centre,
Singapore 238882
Tel:
6737 8681
Email:
aatas@aatas.com.sg


Contact Person:
Bing / Lina
Handphone:
9371 5033 / 8246 3140 / 91392292/ 67378681
Website:
www.aatas.com.sg
Office Hour:
Monday-Friday : 10:00am to 7:00pm
Saturdays : Closed
Sundays : 10:00am to 4:00pm
Closed on Public Holidays

Last updated on 24-01-2023.
Maid Agency:
AATAS EMPLOYMENT AGENCY
Contact Person:
Bing / Lina
Phone:
9371 5033 / 8246 3140 / 91392292/ 67378681
Contact Maid Agency Regarding Lalaine Mae Ramos