| | |
| --- | --- |
| Maid Name: | AGUS SUMARSIH |
| Nationality: | Indonesian maid |
| Experience: | Transfer maid |
| | Indonesian Transfer maid |
| Language: | English: (Good) |
| Place Of Birth: | |
| Height: | |
| Weight: | |
| Religion: | |
| Marital Status: | |
| Number of Children: | |
| Siblings | |
| Expected Salary | |
| Education: | |
| Off-days: | |
| Language: | |
| From | To | Country | Employer | Main Duties | Remark |
| --- | --- | --- | --- | --- | --- |
| 2021 | 2022 | Singapore | Chinese Family | From May 2021 to present- she works for a Chinese family of 5 including 3 children aged 1, 3 and 4. She do all around household chores, cleaning, doing laundry and ironing. Taking care of the children. Nightime around 1030pm, only then she can start cleani | She finishes the work very late and will have to wake up as early as 530am. The employer's parent a |
| 2019 | 2020 | Singapore | Chinese family | From March 2019- Dec 2020 - She works for a Chinese family with 2 elderly, Ah kong and Ah Ma aged 76 & 81 respectively. The Ah Kong is diabetic and the leg has been amputated slowly when she was with them. She assist ahkong in his daily activities like tra | She sleeps in the living room below the sofa that makes her very uncomfortable. She decided to find |
| 2014 | 2018 | Singapore | indian Family | From Dec 2014 to Dec 2018 - She works for an Indian Punjabi family of 5 living in a 4 storey bungalow. She takes care of the 3 children ages 3,6 & 9 year old . She also do all around household chores, cleaning all the toilets and bath, every room must be | She has finished 2 contracts with them making her stay with them for 4 years. |
| 2010 | 2012 | Singapore | CHINESE family | From Dec 2010 to Nov 2012 - Works with a Chinese family of 5 living in a HDB with 3 children ages 12, 9 & 6 years old. She takes care of the children , prepare food for them before going to schools, she also send and fetch the younger child to school. She | She finished her contract with them and didnt renew. |
| Areas of Work | Willingness | Experience | Evaluation | Comments |
| --- | --- | --- | --- | --- |
| Care of infants/children | | 12 | | |
| Care of elderly | | 1 yr and 9 | | |
| Care of disabled | | 1 yr and 9 | | |
| General housework | | 12 | | |
| Cooking | | 12 | | |
| Language Skill: ENMGLISH AND MALAY | | 10 | | |
| Other Skill: dog minding | | 1 Year(s) | | |
Sumarsih is a 43 year old Indonesian Muslim , divorcee and have 1 daugfhter and 1 son back in Indonesia. She has been working in Singapore for 12 years to support her daughter who is graduating for Nursing Course back in Indonesia this month. She is a very hardworking,patient and thurstworthy helper and has a vast experience in childcare and household duties. Throughout her working time here in Singapore, she has learned to cook different dishes like Beehoon, chicken curry, stir fried vegetables,Old cucumber soup which the Chinese family loves so much. She even learned how to cook different Indian dishes. Dishes she knows very are the like of Stir fried Beehoon, Green bean soup, stri fried vegetables, green bean in soysauce, old cucumber soup, arrow root soup, Hainanese chicken rice and Hainanese chicken, Malay Nasi Lemak, Pork ribs and mushroom, Kangkong sambal,Beef Kway Tiao,Cabbage with chicken strips soup.
From Dec 2010 to Nov 2012 - Works with a Chinese family of 5 living in a HDB with 3 children ages 12, 9 & 6 years old. She takes care of the children , prepare food for them before going to schools, she also send and fetch the younger child to school. She do all around household chores like cleaning the whole flat, mopping, vacuuming, doing laundry and ironing the school uniform and office clothes for the employer. She finished her contract with them and didnt renew.
From July 2013 to Dec 2014- She works in with a Chinese family of 4 with children ages 3 & 8 months old. She takes care of the child and the baby and also do all around household chores. The employer even asked her to work in 3 houses ( employer's house, Sir's Mother house, Madam's mother house) . In the morning she had to cycle and go to Sir's mother house to clean, after that she will go back to her employer house. then in the afternoon she will go to Madam's mother house to clean also and only during night time that she can clean the employers house. That makes her very tired and didnt even get any good sleep at all. She stayed with them for 1 year only .
From Dec 2014 to Dec 2018 - She works for an Indian Punjabi family of 5 living in a 4 storey bungalow. She takes care of the 3 children ages 3,6 & 9 year old . She also do all around household chores, cleaning all the toilets and bath, every room must be cleaned and bedsheets changed. She learned how to cook Indian dishes and has been loved by the children also. She has finished 2 contracts with them making her stay with them for 4 years.
From March 2019- Dec 2020 - She works for a Chinese family with 2 elderly, Ah kong and Ah Ma aged 76 & 81 respectively. The Ah Kong is diabetic and the leg has been amputated slowly when she was with them. She assist ahkong in his daily activities like transferring from bed to wheelchair and from whelchair to bed. She also do all around household chores, cooking chinese dishes for the elderly and she also takes care of the dog. She sleeps in the living room below the sofa that makes her very uncomfortable. She decided to find another employer after 1 year and 9 months as she was not comfortable sleeping on the floor.
From May 2021 to present- she works for a Chinese family of 5 including 3 children aged 1, 3 and 4. She do all around household chores, cleaning, doing laundry and ironing. Taking care of the children. Nightime around 1030pm, only then she can start cleaning the floor, vaccuming and mopping the floor. She finishes the work very late and will have to wake up as early as 530am. The  employer,s parent also stay at the house and kept on checking on her works.She dont have enough rest at nightime and cannot even take a rest during daytime as she need to take care of 3 little children, reason she wanted to find another employer.
To arrange an interview, please reach us through WhatsApp: LINA at 82463140, call at 91392292, or BINGLE at 93715033
Maid Agency: AATAS EMPLOYMENT AGENCY
(License No.: 98C2940)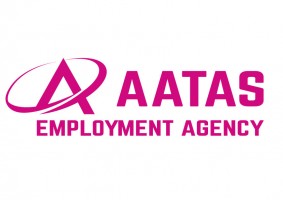 Address:
545 Orchard Road,Next to Hilton Hotel,
#06-14 Far East Shopping Centre,
Singapore 238882
Tel:
6737 8681
Email:
aatas@aatas.com.sg


Contact Person:
Bing / Lina
Handphone:
9371 5033 / 8246 3140 / 91392292/ 67378681
Website:
www.aatas.com.sg
Office Hour:
Monday-Friday : 10:00am to 7:00pm
Saturdays : Closed
Sundays : 10:00am to 4:00pm
Closed on Public Holidays

Last updated on 17-01-2023.
Maid Agency:
AATAS EMPLOYMENT AGENCY
Contact Person:
Bing / Lina
Phone:
9371 5033 / 8246 3140 / 91392292/ 67378681
Contact Maid Agency Regarding AGUS SUMARSIH