| | |
| --- | --- |
| Maid Name: | HLAING HLAING HTWE |
| Nationality: | Filipino maid |
| Experience: | New maid |
| Language: | English: (Little) |
| Place Of Birth: | |
| Height: | |
| Weight: | |
| Religion: | |
| Marital Status: | |
| Number of Children: | |
| Siblings | |
| Expected Salary | |
| Education: | |
| Off-days: | |
| Language: | |
| Areas of Work | Willingness | Experience | Evaluation | Comments |
| --- | --- | --- | --- | --- |
| Care of infants/children | | | | |
| Care of elderly | | | | |
| Care of disabled | | | | |
| General housework | | | | |
| Cooking | | | | |
| Language Skill: Myanmar and English | | 10 | | |
| Other Skill: cleaning and cooking | | | | |
Hlaing Hlaing is a  23 year old Myanmese , single and very hardworking lady. She has studied Nursing aide back in Myanmar and have worked in Myanmar familyof 4. She takes care of the infant like bathing the baby, changing the diapers if soaked with poo or pee and clothes if soaked, prepare feeding formula, sterilizing the feeding bottles as well. She also do household chores like cleaning the whole house, doing laundry and ironing, she do cooking as well. 
She would like to try to work in SIngapore to help out her family financially and also save for her self.
To arrange an interview, please reach us through WhatsApp: LINA at 82463140, 91392292 or BINGLE at 93715033
Maid Agency: AATAS EMPLOYMENT AGENCY
(License No.: 98C2940)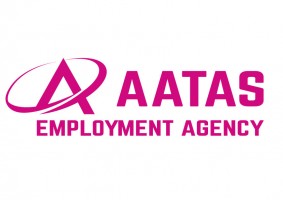 Address:
545 Orchard Road,Next to Hilton Hotel,
#06-14 Far East Shopping Centre,
Singapore 238882
Tel:
6737 8681
Email:
aatas@aatas.com.sg


Contact Person:
Bing / Lina
Handphone:
9371 5033 / 8246 3140 / 91392292/ 67378681
Website:
www.aatas.com.sg
Office Hour:
Monday-Friday : 10:00am to 7:00pm
Saturdays : Closed
Sundays : 10:00am to 4:00pm
Closed on Public Holidays

Last updated on 20-10-2022.
Maid Agency:
AATAS EMPLOYMENT AGENCY
Contact Person:
Bing / Lina
Phone:
9371 5033 / 8246 3140 / 91392292/ 67378681
Contact Maid Agency Regarding HLAING HLAING HTWE