| | |
| --- | --- |
| Maid Name: | MARY ANN SALES DE BELEN |
| Nationality: | Filipino maid |
| Experience: | Ex-Singapore maid |
| Language: | English: (Good) |
| Place Of Birth: | |
| Height: | |
| Weight: | |
| Religion: | |
| Marital Status: | |
| Number of Children: | |
| Siblings | |
| Expected Salary | |
| Education: | |
| Off-days: | |
| Language: | |
Mary Ann is a 32 year old Filipina and a very loving mother of 3 aged 8 , 9 & 13 respectively. She is a very hardworking lady and a can work with minimal supervision. She is currently working as a Saleslady for a motorcycle parts in Manila to support her children in her hometown. She wanted to work again in Singapore to fully support her children and give them a better future.
She is supposed to work in Hongkong as she was hired as caregiver but unfortunately, the one whos he is supposed to care for died , reason that the employment was cancelled.
From January 2017 to November 2018 ,she has worked in Singapore for a Chinese family living in a HDB with a 5 year old toddler and a newborn baby that time. She do all around household chores like cleaning the whole flat, doing the laundry and ironing baby's clothes. She takes care of the newborn baby, feeding , putting the baby to sleep and sterilising the feeding bottles and baby things as well. Do grocery marketing and cooking as well like Chinese dishes , western and some Emirates dishes also. She has stayed with them for almost 2 years and was in urgent decision to go back to Philippines due to a marital problem.
From January 2019 to November 2020, she works in United Arab Emirates for an Emiratis family of 2 with Madam and the child only aged 5 years old. She do all around household chores like cleaningthe whole house, doing laundry and ironing. Attending to the child's needs, sending to school via school bus. She prepares food also for the child but not always as the Madam like to order food and have it delivered at home only. She prepares food also for the visitors of her Madam. SHe stayed employed for almost 2 years but decided to end contract due to that the salary is always delayed.
To arrange an interview, please reach us through WhatsApp: LINA at 82463140, 91392292, or BINGLE at 93715033
Maid Agency: AATAS EMPLOYMENT AGENCY
(License No.: 98C2940)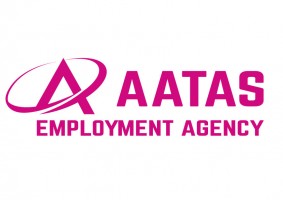 Address:
545 Orchard Road,Next to Hilton Hotel,
#06-14 Far East Shopping Centre,
Singapore 238882
Tel:
6737 8681
Email:
aatas@aatas.com.sg


Contact Person:
Bing / Lina
Handphone:
9371 5033 / 8246 3140 / 91392292/ 67378681
Website:
www.aatas.com.sg
Office Hour:
Monday-Friday : 10:00am to 7:00pm
Saturdays : Closed
Sundays : 10:00am to 4:00pm
Closed on Public Holidays

Last updated on 20-11-2022.
Maid Agency:
AATAS EMPLOYMENT AGENCY
Contact Person:
Bing / Lina
Phone:
9371 5033 / 8246 3140 / 91392292/ 67378681
Contact Maid Agency Regarding MARY ANN SALES DE BELEN