| | |
| --- | --- |
| Maid Name: | DE GUZMAN RACQUEL ANNE CORDERO |
| Nationality: | Filipino maid |
| Experience: | Ex-Singapore maid |
| Language: | English: (Good) |
| Place Of Birth: | |
| Height: | |
| Weight: | |
| Religion: | |
| Marital Status: | |
| Number of Children: | |
| Siblings | |
| Expected Salary | |
| Education: | |
| Off-days: | |
| Language: | |
| Areas of Work | Willingness | Experience | Evaluation | Comments |
| --- | --- | --- | --- | --- |
| Care of infants/children | | 8 | | |
| Care of elderly | | 3 MONTHS | | |
| Care of disabled | | | | |
| General housework | | 8 | | |
| Cooking | | 8 | | |
| Language Skill: ENGLISH AND FILIPINO | | | | |
| Other Skill: SIMPLE BAKING | | | | |
Racquel is a single Filipina at the aged of 33. She is a very responsible and a hardworking lady. She can manage the household chores with minimal supervision. She would like to continue supporting her family.
She can cook Western/Mexican like Pasta , Quiche, Bolognese, Sheperds pie, Chicken lentil rosemary, Chicken Stew, Lasagna, Fajitas, Pasta Baled, Pasta salad, Green Salad;Indian dishes like Dahl,Chicken curry; Vegetarian dishes like Tofu vege stir fry, lentil patae, potato salad; , Filipino dishes like Chicken Tinola, Adobo, Menudo and the likes , Chinese cuisines like pork rib soup, ABC soup, stir fry vegetables, steamed fish, Chinese fried rice, Vietnamese spring roll, Vietnamese beef soup . She can bakes simple banana bread, cookies and cupcakes and muffins.
Employer 1 : July 2014- April 2015 - She has worked for a Chinese family with 2 kids aged 4 and 6 years old living in a HDB 4 room. She do all around household chores like cleaning the whole house, doing laundry and ironing. She cook for the children only as the employer loves to cook for the family. She stayed with them for 8 months only as the employer decided to put on a monitoring camera on her room which she felt like invading her privacy thus she asked for a transfer and llok for anorther employer.
Employer 2 : April 2015- May 2015 - She works for a very young chinese family with newborn bay. She only works for a month as there is a misunderstanding on the salary and allowances as stated in the contract.
Employer 3 : May 2015-April 2017- She works for a Chinese/Vietnamese Family living in in a HDB 4 room flat with 4 and 6 years old . She do all around household chores like cleaning the house, doing laundry and ironing, she didnt do grocery and marketing as the employer normally do grocery in Malaysia and all fresh goods were bought in Singapore by the employer. She takes care of the children and send/fetch them to and from school. She finished her contract with them and was not renewed as they dont need her service because the Mother arrived from Vietnam and she will help out with family chores
REFERENCE BELOW:
1. 6 March 2017
TO Whom It May COncern,
Dear Sir/Madam:
De Guzaman Racquel Anne Cordero had been working for me for the last 23 months looking after my two kids and taking care of the house. I can say that I am very pelased with the performance and she loved my kids very much. She is also very hardworkign and very willing to learned new things like cooking our local dishes. I have to let her go because my Mother in law agreed to come and look after my kids and the house. If you have any query, you can give me a call.
Sincerely,
Sia Koon Yam.
Employer 4 : April 2017- March 2019- She works for a French Family living in a condo with 4 bedrooms with 6 months old baby and was pregnant also for the second baby at that time. She do all around household chores, grocery marketing . The employer is very hands on with the infant and she was asked to assist to the needs of the baby only. Only when the second baby reached 6 months, she was asked to take care of the baby. She has served with them for 2 years and finished contract. She was asked to renew her contract but she will be transfered to Vietnam as the employer has busniess in Veitnam and she decided not to go with them thus she look for another employer.
Employer 5 : March 2019-June 2019- American family with 5 kids in landed 2 storey house with 5 bedrooms and 5 toilets with 1 poodle and 1 car. She do all the household chores, taking care of the kids and pet and doing carwashing also. She cannot manage all the household chores as she felt very exhausted thus she ask for transfer and look for another employer.
Employer 6 : June 2019- Novemebr 2019- She was placed as a temporary helper for 5 months only as they are waiting for the the new helper from the Philippines.
Employer 7 : November 219- February 2020, she works for a Sri Lankan 75 year old widowed male employer living in a condo with , she do all around household chores and her main duty is to make sure his medication was on time as the employer is on insulin injection. The employer had a holiday in Sri Lanka and didnt manage to come back in Singapore as that time was the surge of covid, she was asked to look for another employer. She works for 3 months only.
Employer 8 : February 2020 to January 2022- She works for a British family of 4 with two kids aged 7 & 10 and with one dog (toy poodle) living in a condo at Sentosa Cove at Ocean Front. She do all around household chores , cleaning , she do grocery and marketing at Vivo city which is the only grocery nearer to Sentosa. She walks the children at the park with the dog. She finished her contract with them and was not renewed as the employer had to go back to Scotland for good.
EMPLOYERS REFERENCE BELOW:
Re : Racquel Anne Cordero De Guzman
Anne has worked for my family for almost 2 years.
We are originally from Scotland, have two girls whoa are now 9 & 11 years old and a small dog.
Anne takes care of ll the cooking, daily cleaning of the entire house and walsk the dog. Anee is very discreet, she does not invade our privacy, she is also very trustworthy, we never had any issues with trust. Anne would be best suited to families with older children and with dogs (preferably small)
We wish her all the best in finding a good family here in Singapore.
Stephen Lyn
Employer
Employer 9 : January 2022- present - She works for a British/Russian of 3 with 1 eleven year old kid staying in Sentosa Cove. She do all around household chores doing cleaning, laundry and marketing. She also attends to clean the tank which house 2 big turtle once a week. Once in a while she do child minding when the couple go for a dinner out or party with friends. She has served them for 10 months and she wanted to look for another employer as she find the lady employer very tacky/fuzzy and she thinks that the standard is very high and that she cannot meet the lady's expectation. The lady employer keeps on nagging and every little details will get angry . Thus she decided to find another employer for transfer. She will be available anytime.
To arrange an interview, please reach us through WhatsApp: LINA at 82463140, 91392292, or BINGLE at 93715033
Maid Agency: AATAS EMPLOYMENT AGENCY
(License No.: 98C2940)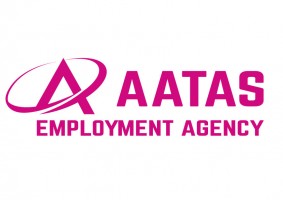 Address:
545 Orchard Road,Next to Hilton Hotel,
#06-14 Far East Shopping Centre,
Singapore 238882
Tel:
6737 8681
Email:
aatas@aatas.com.sg


Contact Person:
Bing / Lina
Handphone:
9371 5033 / 8246 3140 / 91392292/ 67378681
Website:
www.aatas.com.sg
Office Hour:
Monday-Friday : 10:00am to 7:00pm
Saturdays : Closed
Sundays : 10:00am to 4:00pm
Closed on Public Holidays

Last updated on 21-11-2022.
Maid Agency:
AATAS EMPLOYMENT AGENCY
Contact Person:
Bing / Lina
Phone:
9371 5033 / 8246 3140 / 91392292/ 67378681
Contact Maid Agency Regarding DE GUZMAN RACQUEL ANNE CORDERO