| | |
| --- | --- |
| Maid Name: | HAZEL JAYNE F BARBERO |
| Nationality: | Filipino maid |
| Experience: | New maid |
| Language: | English: (Good) |
| Place Of Birth: | |
| Height: | |
| Weight: | |
| Religion: | |
| Marital Status: | |
| Number of Children: | |
| Siblings | |
| Expected Salary | |
| Education: | |
| Off-days: | |
| Language: | |
| From | To | Country | Employer | Main Duties | Remark |
| --- | --- | --- | --- | --- | --- |
| 2010 | 2014 | Philippines | FILIPINO EMPLOYER | SHE WORKS AT HER AUNT TO ATKE CARE OF THEIR 3 YEAR OLD GIRL | |
| Areas of Work | Willingness | Experience | Evaluation | Comments |
| --- | --- | --- | --- | --- |
| Care of infants/children | | 4 | | |
| Care of elderly | | | | |
| Care of disabled | | | | |
| General housework | | 5 | | |
| Cooking | | 5 | | |
| Language Skill: ENGLISH AND FILIPINO | | 10 | | |
Jayne is a 29 year old single mother of 2 aged 5 and 2 years old. She is a very hardworking mother and now is looking after her children by herself'.
She is a hardworking mother and trying her very best to find a domestic job here in Singapore to provide for her children. As of the moment, she is living with her parents and her parents and her siblings help her out in supporting her children financially.
She has finished college with a degree in Bachelor of Science in Agriculture in her province, she said that she would like to have a college degree and just grab the Scholarship and allowances that was offered by the government. And also, farming is the main source of income in her province.
From 2010 to 2014, she has worked as a domestic helper for her aunt, she looks after their 3 year old child, she attends to her needs like bathing, feeding, preparing for her to school . She sends and fetch her to school as well and assist on her homework. She has stopped working with them as the aunt dont need her service anymore. She helps out in the farm with her parents and siblings.
TO ARRANGE THE INTERVIEW PLS CALL/SMS LINA AT 82463140 OR BING AT 93715033
Maid Agency: AATAS EMPLOYMENT AGENCY
(License No.: 98C2940)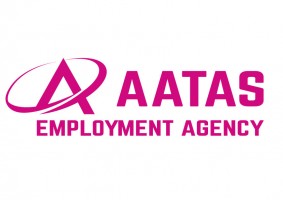 Address:
545 Orchard Road,Next to Hilton Hotel,
#06-14 Far East Shopping Centre,
Singapore 238882
Tel:
6737 8681
Email:
aatas@aatas.com.sg


Contact Person:
Bing / Lina
Handphone:
9371 5033 / 8246 3140 / 91392292/ 67378681
Website:
www.aatas.com.sg
Office Hour:
Monday-Friday : 10:00am to 7:00pm
Saturdays : Closed
Sundays : 10:00am to 4:00pm
Closed on Public Holidays

Last updated on 23-11-2022.
Maid Agency:
AATAS EMPLOYMENT AGENCY
Contact Person:
Bing / Lina
Phone:
9371 5033 / 8246 3140 / 91392292/ 67378681
Contact Maid Agency Regarding HAZEL JAYNE F BARBERO