| | |
| --- | --- |
| Maid Name: | FE MERCADO GAMAO |
| Nationality: | Filipino maid |
| Experience: | Ex-Middle East maid |
| Language: | English: (Good) |
| Place Of Birth: | |
| Height: | |
| Weight: | |
| Religion: | |
| Marital Status: | |
| Number of Children: | |
| Siblings | |
| Expected Salary | |
| Education: | |
| Off-days: | |
| Language: | |
| From | To | Country | Employer | Main Duties | Remark |
| --- | --- | --- | --- | --- | --- |
| 2012 | 2022 | Other Countries | IRANIAN FAMILY | She has worked in Abu Dhabi for a family of 8 living in a landed 2 storey house with 5 bedrooms. | She is here in Singapore as a visit pass holder to look for job as a domestic helper |
| Areas of Work | Willingness | Experience | Evaluation | Comments |
| --- | --- | --- | --- | --- |
| Care of infants/children | | 10 | | |
| Care of elderly | | | | |
| Care of disabled | | | | |
| General housework | | 10 | | |
| Cooking | | 10 | | |
| Language Skill: ENGLISH AND TAGALOG | | 10 | | |
| Other Skill: cooking and cleaning | | | | |
Fe is a 45 year old Filipina single mother of 2 aged 16 &10 years old. She solely support her 2 children and is now trying her luck to look for a domestic job here in Singapore.
From 2002-2004- She works as Clerk Poster in a Lending company in Davao City - She finished her contract.
From 2004-2006 She has worked as a Clerk Inventory officer at Gaisano Mall in Davao City- she is in charged in the stock take and do inventory of the stocks and see to it that all products are available. She was trained as well in in - putting barcodes for the products.
From July 2012- May 2022 she has worked in Abu Dhabi for 10 years in an Iranian Royal Family of 8 with 6 children 16, 7, 2.5 were the children that she was in charge. She is working with another 2 helpers then and the other two was in charge of the other children. Her Madam is an Iranian Nutritionist and Sir is an Accountant. She works as a the head helper and would manage the house. She will see to it that all are well planned and she will assess the situation of assigned areas and create a plan to clean and maintain them. For the first five years, she is in charge of the children, preparing them for school, food before going to school. She send and fetch them to school as well. When the children has grown up, she was tasked to do the cooking. She do the meal planning and there will always be a party in the house. She knows how to cook Carbonara, White Pasta, Arabic foods llike Briyani, Salona and salads like Ceasar Salad, Greek Salad, Potato Salad, Garlic bread, Pizza and she knows how to bake breads and cakes. As she works for a Nutritionist Madam, she prepares food based on a healthy codes quality standards. She finished her 10 year contract with them and decided not to renew again as her salary was not adjusted accordingly.
She describes herself as a trustworthy, honest and work oriented with ability to create and maintain high standard of work given.
TO ARRANGE THE INTERVIEW PLS CALL/SMS LINA AT 82463140 OR BING AT 93715033
Maid Agency: AATAS EMPLOYMENT AGENCY
(License No.: 98C2940)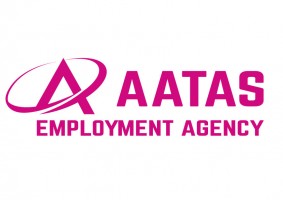 Address:
545 Orchard Road,Next to Hilton Hotel,
#06-14 Far East Shopping Centre,
Singapore 238882
Tel:
6737 8681
Email:
aatas@aatas.com.sg


Contact Person:
Bing / Lina
Handphone:
9371 5033 / 8246 3140 / 91392292/ 67378681
Website:
www.aatas.com.sg
Office Hour:
Monday-Friday : 10:00am to 7:00pm
Saturdays : Closed
Sundays : 10:00am to 4:00pm
Closed on Public Holidays

Last updated on 20-11-2022.
Maid Agency:
AATAS EMPLOYMENT AGENCY
Contact Person:
Bing / Lina
Phone:
9371 5033 / 8246 3140 / 91392292/ 67378681
Contact Maid Agency Regarding FE MERCADO GAMAO