| | |
| --- | --- |
| Maid Name: | EDLYN PARAYON |
| Nationality: | Filipino maid |
| Experience: | Transfer maid |
| | Filipino Transfer maid |
| Language: | English: (Good) |
| Place Of Birth: | |
| Height: | |
| Weight: | |
| Religion: | |
| Marital Status: | |
| Number of Children: | |
| Siblings | |
| Expected Salary | |
| Education: | |
| Off-days: | |
| Language: | |
| From | To | Country | Employer | Main Duties | Remark |
| --- | --- | --- | --- | --- | --- |
| 2020 | 2022 | Singapore | INDIAN FAMILY | Employer 3 25/12/2020 up to date 2022 She working here, serving for Indian family, living in in a condo apartment , serving a couple and 2 children ages 9 and 6 years old now. plus a dog , Her duties are to take are of of young children, general housework, | She is completing her contract the employer feels that her salary is now high and bot able to increa |
| 2015 | 2019 | Singapore | Chinese family | Employer 2 12/09/2015 02/08/2019--working for Chinese family, staying in a condo apartment, serve a couple and koi fishes, Her duties includes all housework, cooking, grocery shopping and cooking. | She work for 4 years. Reason for leaving, she has no off days. |
| 2015 | 2015 | Singapore | Chinese family | Employer 1 01/09/2015 12/09/2015---Chinese family She was applied temporarily by her previous agency and then she look for a new employer( kindly take note that she had a new employer but change mind to hire her due to long waiting of helper from Philippi | temporary employment , She only stay in agency upon arrival from Philippines then look for a new emp |
| Areas of Work | Willingness | Experience | Evaluation | Comments |
| --- | --- | --- | --- | --- |
| Care of infants/children | | 7 | | |
| Care of elderly | | | | |
| Care of disabled | | | | |
| General housework | | 7 | | |
| Cooking | | 7 | | |
| Other Skill: cooking | | 7 Year(s) | | |
Edlyn is 32 years old, high school graduate. she is currently working in Singapore and
She still wants to continue working to support her family in Philippines for their daily expenses and for their studies of her nieces and nephews.
Edlyn is also confident in cooking, She learned how to cook Chinese dishes and some cookies and cakes, She can also cook a few western dishes and she doesn't have a problem following recipes on youtube or recipe books.
We were the ones who place her first job in Singapore and She has not given the employer or the agency any problems.
2015 to 2022 with 3 employers .
Employer 3 25/12/2020 up to date 2022 She working here, serving for Indian family, living in in a condo apartment , serving a couple and 2 children ages 9 and 6 years old now. plus a dog , Her duties are to take are of of young children, general housework, like cleaning, ironing, washing toilets, cleaning the bathrooms, tidy up the bed, grocery shopping, laundry and cooking, She is also responsible in taking care of the dog going to the wet market buy fresh food. She is completing her contract the employer feels that her salary is now high and bot able to increase so they hired an Indian helper to get cheaper salary. She will be release from her employment after DEC 10, 2022
Employer 2 12/09/2015 02/08/2019--working for Chinese family, staying in a condo apartment, serve a couple and koi fishes, Her duties includes all housework, cooking, grocery shopping and cooking. She work for 4 years. Reason for leaving, she has no off days.
Employer 1 01/09/2015 12/09/2015---Chinese family She was applied temporarily by her previous agency and then she look for a new employer( kindly take note that she had a new employer but change mind to hire her due to long waiting of helper from Philippines.
To arrange an interview, please reach us through WhatsApp: LINA at 82463140, or BINGLE at 93715033
Maid Agency: AATAS EMPLOYMENT AGENCY
(License No.: 98C2940)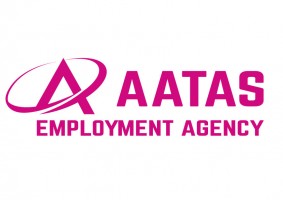 Address:
545 Orchard Road,Next to Hilton Hotel,
#06-14 Far East Shopping Centre,
Singapore 238882
Tel:
6737 8681
Email:
aatas@aatas.com.sg


Contact Person:
Bing / Lina
Handphone:
9371 5033 / 8246 3140 / 91392292/ 67378681
Website:
www.aatas.com.sg
Office Hour:
Monday-Friday : 10:00am to 7:00pm
Saturdays : Closed
Sundays : 10:00am to 4:00pm
Closed on Public Holidays

Last updated on 23-11-2022.
Maid Agency:
AATAS EMPLOYMENT AGENCY
Contact Person:
Bing / Lina
Phone:
9371 5033 / 8246 3140 / 91392292/ 67378681
Contact Maid Agency Regarding EDLYN PARAYON