| | |
| --- | --- |
| Maid Name: | ROSILEN NAVARETE ARDIENTE |
| Nationality: | Filipino maid |
| Experience: | Ex-Singapore maid |
| Language: | English: (Good) |
| Place Of Birth: | |
| Height: | |
| Weight: | |
| Religion: | |
| Marital Status: | |
| Number of Children: | |
| Siblings | |
| Expected Salary | |
| Education: | |
| Off-days: | |
| Language: | |
| From | To | Country | Employer | Main Duties | Remark |
| --- | --- | --- | --- | --- | --- |
| 2005 | 2008 | Philippines | Chinese Filipino | 2005 -2008--Worked as a housemaid to a Chinese Filipino family in Philippines her employer living in a Bungalow house , She look 3 years old girl Her other duties were all housework, cooking grocery shopping and washing | She worked for 3 years |
| 2009 | 2014 | Philippines | FILIPINO FAMILY | Oct 2009 to Oct 2014 -- Worked again as a maid for Filipino family , staying in a Bungalow house, She serve a couple and 2 children ages 4 years and 4 months ,Her duties were taking care of the children , and to do all housework, cooking and grocery shoppi | She worked for 5 years. |
| 2014 | 2022 | Philippines | dswd | She is working as a baby sitter in DSWD Philippines form 4 years old to 12 years old of ages, help in teaching to recognize alphabet, numbers and nursery songs how to be the child independent,( child development ) | She is currently working in Philippines while waiting for her job offer |
Rosilen is 38 years old, college level, single and has 8 siblings back in Philippines . she is the 5th child among them, Being a single daughter, She has to take care of her parents in terms of financial, She has been working in Philippines but due to low salary she would like to work abroad for a better future and to help her siblings in terms of financial, Rosilen has big responsibility to her family, while she was studying, She helps her siblings to take care of their children's too.She became independent when she was in college.
She has experienced in taking care of young children and at the same time newborn
She is confident in cooking Filipino dishes and she is eager to learn new dishes but she can also follow recipe books.
Rosilen is a hardworking and independent worker.
She is very suitable for infant care and childcare.
2005 -2008--Worked as a housemaid to a Chinese Filipino family in Philippines her employer living in a Bungalow house , She look 3 years old girl Her other duties were all housework, cooking grocery shopping and washing
Oct 2009 to Oct 2014 -- Worked again as a maid for Filipino family , staying in a Bungalow house, She serve a couple and 2 children ages 4 years and 4 months ,Her duties were taking care of the children , and to do all housework, cooking and grocery shopping. She worked for 5 years.
2014 up to now 2022- She is working as a baby sitter in DSWD Philippines form 4 years old to 12 years old of ages, help in teaching to recognize alphabet, numbers and nursery songs how to be the child independent,( child development ) still working until now while waiting for a job to Singapore.
To arrange an interview, please reach us through WhatsApp: LINA at 82463140, 91392292, or BINGLE at 93715033
Maid Agency: AATAS EMPLOYMENT AGENCY
(License No.: 98C2940)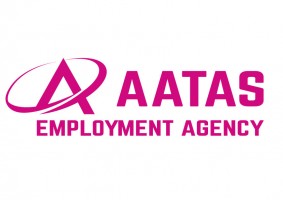 Address:
545 Orchard Road,Next to Hilton Hotel,
#06-14 Far East Shopping Centre,
Singapore 238882
Tel:
6737 8681
Email:
aatas@aatas.com.sg


Contact Person:
Bing / Lina
Handphone:
9371 5033 / 8246 3140 / 91392292/ 67378681
Website:
www.aatas.com.sg
Office Hour:
Monday-Friday : 10:00am to 7:00pm
Saturdays : Closed
Sundays : 10:00am to 4:00pm
Closed on Public Holidays

Last updated on 24-01-2023.
Maid Agency:
AATAS EMPLOYMENT AGENCY
Contact Person:
Bing / Lina
Phone:
9371 5033 / 8246 3140 / 91392292/ 67378681
Contact Maid Agency Regarding ROSILEN NAVARETE ARDIENTE