| | |
| --- | --- |
| Maid Name: | Floresita B Godito |
| Nationality: | Filipino maid |
| Experience: | New maid |
| Language: | English: (Good) |
| Place Of Birth: | |
| Height: | |
| Weight: | |
| Religion: | |
| Marital Status: | |
| Number of Children: | |
| Siblings | |
| Expected Salary | |
| Education: | |
| Off-days: | |
| Language: | |
| Areas of Work | Willingness | Experience | Evaluation | Comments |
| --- | --- | --- | --- | --- |
| Care of infants/children | | 13 | | |
| Care of elderly | | | | |
| Care of disabled | | | | |
| General housework | | 13 | | |
| Cooking | | 13 | | |
| Language Skill: ENGLISH, TAGALOG | | MORE THAN | | |
| Other Skill: DOG, CAT, HAMSTER ETC | | | | |
FLORESITA IS MARRIED WITH 2 CHILDREN AGES 13 AND 5 YEARS OLD. SHE IS COLLEGE-LEVEL AND DID NOT FINISH HER STUDIES BECAUSE OF POVERTY. SHE ALSO GOT MARRIED WITH SHE WAS 20 YEARS OLD. HER HUSBAND DOES NOT HAVE A PERMANENT JOB AND HIS EARNINGS ARE NOT GOOD ENOUGH TO SUPPORT FOR THEIR FAMILY. SHE HAS DECIDED TO WORK HERE IN SINGAPORE BECAUSE SHE HAS A BIG PLAN FOR HER FAMILY. SHE WANTS TO BUILD A HOUSE FOR HER FAMILY AND BE ABLE TO SEND HER CHILDREN TO SCHOOL. SHE IS MOTIVATED. SHE IS SUITABLE TO TAKE CARE OF A NEWBORN OR TO WORK FOR A FAMILY THAT HAS YOUNG KIDS. SHE KNOWS HOW TO COOK AND SHE IS ABLE TO FOLLOW THE RECIPE BOOK. SHE KNOWS HOW TO CLEAN A HOUSE AND USES ELEC APPLIANCES. SHE IS FAST LEANER, NEAT AND TIDY.
TO ARRANGE THE INTERVIEW, PLS CONTACT LINA AT 82461340 OR BING AT 93715033
Maid Agency: AATAS EMPLOYMENT AGENCY
(License No.: 98C2940)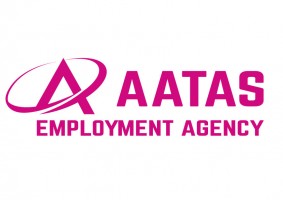 Address:
545 Orchard Road,Next to Hilton Hotel,
#06-14 Far East Shopping Centre,
Singapore 238882
Tel:
6737 8681
Email:
aatas@aatas.com.sg


Contact Person:
Bing / Lina
Handphone:
9371 5033 / 8246 3140 / 91392292/ 67378681
Website:
www.aatas.com.sg
Office Hour:
Monday-Friday : 10:00am to 7:00pm
Saturdays : Closed
Sundays : 10:00am to 4:00pm
Closed on Public Holidays

Last updated on 24-01-2023.
Maid Agency:
AATAS EMPLOYMENT AGENCY
Contact Person:
Bing / Lina
Phone:
9371 5033 / 8246 3140 / 91392292/ 67378681
Contact Maid Agency Regarding Floresita B Godito