| | |
| --- | --- |
| Maid Name: | Romilyn C. Pascual |
| Nationality: | Filipino maid |
| Experience: | New maid |
| Language: | English: (Good) |
| Place Of Birth: | |
| Height: | |
| Weight: | |
| Religion: | |
| Marital Status: | |
| Number of Children: | |
| Siblings | |
| Expected Salary | |
| Education: | |
| Off-days: | |
| Language: | |
| Areas of Work | Willingness | Experience | Evaluation | Comments |
| --- | --- | --- | --- | --- |
| Care of infants/children | | 10 | | |
| Care of elderly | | | | |
| Care of disabled | | | | |
| General housework | | 10 | | |
| Cooking | | 10 | | |
| Language Skill: English and tagalog | | 10 | | |
| Other Skill: CAREGIVER | | 10 Year(s) | | |
Romielyn is 38 years old, a high school graduate, she is married with 2 grown up children ages 18 and 15, She is the 2 child among 4 siblings. She would like to work abroad so that she can suport hjer children for their studies and to have a good future
.
Romielyn is healthy,motherly has neat personality, One good thing about her is she was grown up as a farmer so she is very hardworkign lady, shge has experience in taking care of newborn and young children to her own children and to her relatives back in Philippines.
EMPLOYER 1: OCT 28,2014 TO NOV 2016 worked for Filipino family, staying in a townhouse 2 STOREY, she served a couple and 6 children ages 30,27,24,21,18,11 years old, Her maid duties were to take care of the children. especially the youngest child. and secondary duties were all around housework, cooking, and shopping, she has completed her contract for 2 years.
EMPLOYER 2: Aug 2017 to DEC 2022--Worked for Philippines serve a Filipino family staying in a mansion house ( 2 stories), also in this mansion house, served a couple and 3 children ages 25, 24, and 11 years old, her duties are washing clothes, ironing, cleaning the house, Her employer has a Gym inside the house, cleaning the whole Gym's house, and making sure all are clean and tidy before the shop is open for the client. She has completed her contract for 2 years.
December 2022 -- she is working from home like online selling at the same time she takes care of her grandfather who is 80 years old, assists him in everything by giving him medicine, taking vital signs, bathing, feeding, and bringing him to the doctor's check-ups. walking, toileting, and also doing her housework, like cooking, cleaning, and washing clothes.
To arrange an interview, please reach us through WhatsApp: LINA at 82463140, or BINGLE at 93715033
Maid Agency: AATAS EMPLOYMENT AGENCY
(License No.: 98C2940)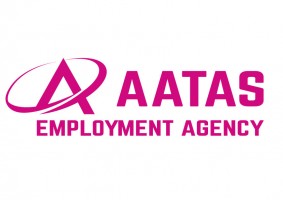 Address:
545 Orchard Road,Next to Hilton Hotel,
#06-14 Far East Shopping Centre,
Singapore 238882
Tel:
6737 8681
Email:
aatas@aatas.com.sg


Contact Person:
Bing / Lina
Handphone:
9371 5033 / 8246 3140 / 91392292/ 67378681
Website:
www.aatas.com.sg
Office Hour:
Monday-Friday : 10:00am to 7:00pm
Saturdays : Closed
Sundays : 10:00am to 4:00pm
Closed on Public Holidays

Last updated on 12-01-2023.
Maid Agency:
AATAS EMPLOYMENT AGENCY
Contact Person:
Bing / Lina
Phone:
9371 5033 / 8246 3140 / 91392292/ 67378681
Contact Maid Agency Regarding Romilyn C. Pascual