| | |
| --- | --- |
| Maid Name: | ARLENE D. CABANGCALA |
| Nationality: | Filipino maid |
| Experience: | Ex-Middle East maid |
| Language: | English: (Good) |
| Place Of Birth: | |
| Height: | |
| Weight: | |
| Religion: | |
| Marital Status: | |
| Number of Children: | |
| Siblings | |
| Expected Salary | |
| Education: | |
| Off-days: | |
| Language: | |
| From | To | Country | Employer | Main Duties | Remark |
| --- | --- | --- | --- | --- | --- |
| 2020 | 2022 | United Arab Emirates | Muslim family | MARCH 05,2020- FEBRUARY 10,2022 -- Worked in Middle East (KHALID ALHABSI ) She work for Muslim family , staying in 2 storey house with many rooms and toilets, She serve a couple and 2 children ages 5 and 3 years old of ages, her duties are to take care of | she has completed her contract for 2 years and left for good, She would like to work in Singapore. |
| 2022 | 2023 | Philippines | at home | 2022 up to now 2023-- She stays at home and takes care of her children full time while she is doing her house work at home like laundry, ironing , cooking and helping to take care of her relatives' children.and also helps her husband working in the farm. | waiting for job offer to Singapore |
| 2017 | 2019 | Philippines | at home | 2017 to 2019 --Arlene has also experienced taking care of Elderly to her grandmother for 2 years before she went to work in Saudi Arabia, Her grandmother has lost her sight , She can not see, so she takes care of her like guiding her in walking, toileting, | she took care of her grand mother for 2 years |
| 2009 | 2010 | Philippines | FILIPINO FAMILY | UNE 09,2009- MARCH 06,2010 Has experienced as a house maid for 1 years in Philippines with Filipino family in Work in Bungalow ,house with 3 bedrooms and 3 toilets she serve a couple and 3 grown up children ages 40,35,29 Her duties are all around housewo | she work for a year |
| Areas of Work | Willingness | Experience | Evaluation | Comments |
| --- | --- | --- | --- | --- |
| Care of infants/children | | 5 | | |
| Care of elderly | | 2 | | |
| Care of disabled | | 2 | | |
| General housework | | 5 | | |
| Cooking | | 5 | | |
| Language Skill: English and tagalog | | 10 | | |
| Other Skill: babycare and childcare | | 5 Year(s) | | |
Arlene is 31 years old high school graduate, married with 3 children ages 10 , 9 and 5 years old now, She took care of her children when they were born and until now she is still taking care of them while she is waiting for a Job offer in Singapore.
She would like to work Abroad to support her children for their studies.
During the interview, Arlene shows her good attitude, matured and looks neat and fair skin.
She was also alert and always paying attention.
Arlene is able to express herself in English.She is very confident in baby care or childcare.
Arlene has Experienced working abroad in Middle East ( Oman) and she has also experienced in taking care of young children ages 5 girl and 3 boy ) She told me she can cook Filipino dishes like fried chicken, mix vegetables, pork soups, chicken soups, bee hoon, egg omelette, fried fish, spaghetti and many more,She can cook Arabic dishes, like Kabsa, Briyani rice, chicken curry, fried chicken, many different kind of chicken recipe, Arabic soups, She also said , she can follow recipe books.,
2022 up to now-- She stays at home and takes care of her children full time while she is doing her house work at home like laundry, ironing , cooking and helping to take care of her relatives' children.and also helps her husband working in the farm.
MARCH 05,2020- FEBRUARY 10,2022 -- Worked in Middle East She work for Muslim family , staying in 2 storey house with many rooms and toilets, She serve a couple and 2 children ages 5 and 3 years old of ages, her duties are to take care of them day and night , does all the housework like cooking, cleaning, washing clothes, washing and brush the toilets, cleaning the windows, tidy up the bedrooms, grocery shopping and washing the car, she has completed her contract for 2 years and left for good,
She would like to work in Singapore.
2017 to 2019 --Arlene has also experienced taking care of Elderly to her grandmother for 2 years before she went to work in Saudi Arabia, Her grandmother has lost her sight , She can not see, so she takes care of her like guiding her in walking, toileting, giving her food and everything she does, She gas to pass on the duties to one of her siblings when she went to work abroad.
JUNE 09,2009- MARCH 06,2010 Has experienced as a house maid for 1 years in Philippines with Filipino family in Work in Bungalow ,house with 3 bedrooms and 3 toilets she serve a couple and 3 grown up children ages 40,35,29 Her duties are all around housework like cleaning, washing clothes, ironing, cooking and grocery shopping.she has completed her contract for a year.
To arrange an interview, please reach us through WhatsApp: LINA at 82463140, or BINGLE at 93715033
Maid Agency: AATAS EMPLOYMENT AGENCY
(License No.: 98C2940)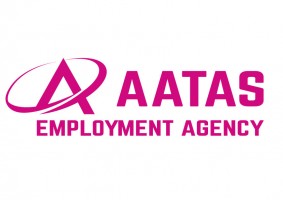 Address:
545 Orchard Road,Next to Hilton Hotel,
#06-14 Far East Shopping Centre,
Singapore 238882
Tel:
6737 8681
Email:
aatas@aatas.com.sg


Contact Person:
Bing / Lina
Handphone:
9371 5033 / 8246 3140 / 91392292/ 67378681
Website:
www.aatas.com.sg
Office Hour:
Monday-Friday : 10:00am to 7:00pm
Saturdays : Closed
Sundays : 10:00am to 4:00pm
Closed on Public Holidays

Last updated on 24-01-2023.
Maid Agency:
AATAS EMPLOYMENT AGENCY
Contact Person:
Bing / Lina
Phone:
9371 5033 / 8246 3140 / 91392292/ 67378681
Contact Maid Agency Regarding ARLENE D. CABANGCALA