| | |
| --- | --- |
| Maid Name: | BACCANI MARIE JOY REPUTOLA |
| Nationality: | Filipino maid |
| Experience: | Transfer maid |
| | Filipino Transfer maid |
| Language: | English: (Good) |
| Place Of Birth: | |
| Height: | |
| Weight: | |
| Religion: | |
| Marital Status: | |
| Number of Children: | |
| Siblings | |
| Expected Salary | |
| Education: | |
| Off-days: | |
| Language: | |
| From | To | Country | Employer | Main Duties | Remark |
| --- | --- | --- | --- | --- | --- |
| 2022 | 2022 | Singapore | INDIAN FAMILY | WORKED IN CONDO, TOOK CARE 13 & 8 YEARS OLD, COOKING, LAUNDRY AND CLEANING THE HOUSE | She was employed temporary as their helper went back to Philippines for 2 months. She worked for alm |
| 2022 | | Singapore | CHINESE FAMILY | WORKING IN A 3 STOREYS HOUSE, SERVING A COUPLE, 14, 12, 9, 6, AND 15 MONTHS OLD, DOES ALL THE HOUSEHOLD CHORES | REQUESTED TO TRANSFER BECAUSE SHE IS UNABLE TO COPE THE WORKLOADS |
| Areas of Work | Willingness | Experience | Evaluation | Comments |
| --- | --- | --- | --- | --- |
| Care of infants/children | | 2 | | |
| Care of elderly | | | | |
| Care of disabled | | | | |
| General housework | | 2 | | |
| Cooking | | | | |
| Language Skill: ENGLISH, TAGALOG | | | | |
| Other Skill: CAT, DOG & BIRDS | | | | |
Marie Joy is 30 years old, married with 1 child 2 years old. She graduated in college. She took Bachelor of Science in Elementary Education. She is fast learner and able to follow instructions. She is suitable in taking care of your children. It is a bonus that she a teacher and she will be able to assist the kids with their homeworks. She loves cooking and wants to try other cuisines.
Employer 2 15/11/2022 UP TO DATE- She is working for a Chinese family in a 3 storeys house. She was serving for a couple and have 6 children ages 14, 12, 9, 6, AND 15 months old respectively. She cleans the house in daily basis and deep cleaning on weekends. She goes to the supermarket / wet market to buy the groceries, meat, fish and vegetables. She learned the Chinese cuisine very fast from youtube. But because of the workloads, she requested to transfer.
Employer 1 30/07/2022 TO 25/10/2022- She was working for an Indian family in a condo. She was serving a couple and their kids were 13 and 8 years old. She did all the household chores, laundry and cooking. She was employed temporary as their helper went back to Philippines for 2 months. She worked for almost 3 months.
To arrange the interview, contact Lina at 82463140 or Bing at 93715033 through whatsApp.
Maid Agency: AATAS EMPLOYMENT AGENCY
(License No.: 98C2940)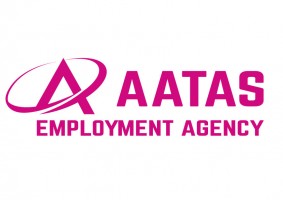 Address:
545 Orchard Road,Next to Hilton Hotel,
#06-14 Far East Shopping Centre,
Singapore 238882
Tel:
6737 8681
Email:
aatas@aatas.com.sg


Contact Person:
Bing / Lina
Handphone:
9371 5033 / 8246 3140 / 91392292/ 67378681
Website:
www.aatas.com.sg
Office Hour:
Monday-Friday : 10:00am to 7:00pm
Saturdays : Closed
Sundays : 10:00am to 4:00pm
Closed on Public Holidays

Last updated on 24-01-2023.
Maid Agency:
AATAS EMPLOYMENT AGENCY
Contact Person:
Bing / Lina
Phone:
9371 5033 / 8246 3140 / 91392292/ 67378681
Contact Maid Agency Regarding BACCANI MARIE JOY REPUTOLA