| | |
| --- | --- |
| Maid Name: | JENNYROSE CORPUZ OAO |
| Nationality: | Filipino maid |
| Experience: | New maid |
| Language: | English: (Good) |
| Place Of Birth: | |
| Height: | |
| Weight: | |
| Religion: | |
| Marital Status: | |
| Number of Children: | |
| Siblings | |
| Expected Salary | |
| Education: | |
| Off-days: | |
| Language: | |
| From | To | Country | Employer | Main Duties | Remark |
| --- | --- | --- | --- | --- | --- |
| 2016 | 2020 | Philippines | FILIPINO FAMILY | 2016 to 2020-- she works for a Filipino family, staying in a small Bungalow, She serves a couple and they have 2 children ages 1 and 5 years old She takes care of them like her own children., Her other duties include cooking, grocery shopping, and all hou | She completed a contract for 4 years. |
| 2020 | 2022 | Philippines | FILIPINO FAMILY | 2020 to 2022-- She work again for a Filipino family in the Philippines staying in an apartment with 3 bedrooms and 2 toilets, Served a couple, and took care of a newborn baby, She takes care of the newborn baby until she was 2 years old, She has given an o | She is currently working as a saleslady. |
| 2022 | 2023 | Philippines | shopping mall | June 16, 2022- up to now 2023 - She works in a Shopping Mall as a Beauty Advisor of Cosmetics and skin care products. She advised the customer on which skincare products/cosmetics will be suitable for them. | Even though she is a regular employee now, she still prefers to work here in Singapore as a Domestic |
| Areas of Work | Willingness | Experience | Evaluation | Comments |
| --- | --- | --- | --- | --- |
| Care of infants/children | | 6 | | |
| Care of elderly | | | | |
| Care of disabled | | | | |
| General housework | | 10 | | |
| Cooking | | 10 | | |
| Language Skill: ENGLISH AND FILIPINO | | 12 | | |
| Other Skill: INFANT AN CHILDCARE | | 10 Year(s) | | |
Jennyrose is a 31-year-old Filipina. She describes herself as a very hardworking person. She is a mother already at the age of 15, now her eldest is 16 years old and the second is 15. At an early age, she became independent and had to live without her mother at their side as her mother works as a domestic helper in Singapore.
Jennerose is an independent person, who has a good attitude like her mother who we gave to the employer for quite a long time still with her current employer in Singapore.
She is suitable for caring for young children and even caring for newborn babies.
can cook Filipino dishes independently and can follow youtube recipes.
Upon the MOM approval, she will be available for employment in 5 to 6 weeks.
2016 to 2020-- she works for a Filipino family, staying in a small Bungalow, She serves a couple and they have 2 children ages 1 and 5 years old She takes care of them like her own children., Her other duties include cooking, grocery shopping, and all housework like cleaning, laundry, ironing, and all, She completed a contract for 4 years.
2020 to 2022-- She work again for a Filipino family in the Philippines staying in an apartment with 3 bedrooms and 2 toilets, Served a couple, and took care of a newborn baby, She takes care of the newborn baby until she was 2 years old, She has given an opportunity to work as saleslady until now, She is currently working as a saleslady.
June 16, 2022- up to now 2023 - She works in a Shopping Mall as a Beauty Advisor of Cosmetics and skin care products. She advised the customer on which skincare products/cosmetics will be suitable for them. Even though she is a regular employee now, she still prefers to work here in Singapore as a Domestic Helper as her salary cannot sustain her family's needs.
To arrange an interview, please reach us through email: aatas@aatas.com.sg OR WhatsApp: LINA at 82463140, or BINGLE at 93715033.
Maid Agency: AATAS EMPLOYMENT AGENCY
(License No.: 98C2940)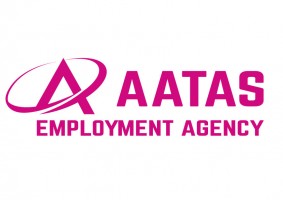 Address:
545 Orchard Road,Next to Hilton Hotel,
#06-14 Far East Shopping Centre,
Singapore 238882
Tel:
6737 8681
Email:
aatas@aatas.com.sg


Contact Person:
Bing / Lina
Handphone:
9371 5033 / 8246 3140 / 91392292/ 67378681
Website:
www.aatas.com.sg
Office Hour:
Monday-Friday : 10:00am to 7:00pm
Saturdays : Closed
Sundays : 10:00am to 4:00pm
Closed on Public Holidays

Last updated on 28-02-2023.
Maid Agency:
AATAS EMPLOYMENT AGENCY
Contact Person:
Bing / Lina
Phone:
9371 5033 / 8246 3140 / 91392292/ 67378681
Contact Maid Agency Regarding JENNYROSE CORPUZ OAO